Jul, 2017
A perspective on Indian cosmetics industry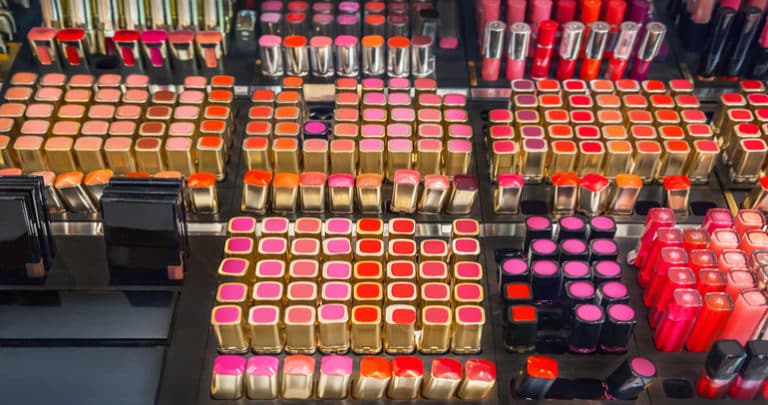 The Indian cosmetics industry is majorly categorized into skin care, hair care, oral care, fragrances, and color cosmetics segments. It currently has an overall market standing of USD 6.5 billion and is expected to grow to ~ USD 20bn by 2025 with a CAGR of 25%. In comparison, the global cosmetics market is growing steadily at 4.3% CAGR and will reach ~USD 450 billion 2025. This means that by 2025, India will constitute 5% of the total global cosmetics market and become one of the top 5 global markets by revenue.
With the improving purchasing power, demand for enhanced products and increasing image consciousness of the Indian clientele, many international brands started establishing footprints in India – among them are Mac Cosmetics, Avon, Estée Lauder, L'Oreal, and Willa professionals – across various retail formats. By 2020, a pool of luxury brands such as Labiocos, Bodyography, and Victoria Secret are expected to clamor for the Indian consumer wallet and mindshare. Social media & favorable demographics are playing an important role in spreading awareness about cosmetics products and developing fashion consciousness, not only in metros but also in tier-1 & 2 cities. This is a golden opportunity for many cosmetics companies to expand beyond the top-8 cities and generate handsome revenue from all across the country.
Coupled with multiple other factors, herbal cosmetics products are driving growth due to increasing adoption, and the segment alone is expected to grow at 15%, as people become more aware of the possible perils in consistently using chemical formulations switch to 'safer' herbal and Ayurvedic products like Himalaya, Biotique, Dabur, Lotus, Patanjali, etc.. Many Indian & international brands have been trying to seize the established player position in this segment by launching multiple products across categories. With rising demand, luxury and super luxury brands such as Shahnaz Hussain, Forest Essentials, and Kama Ayurveda have also launched products in this space.
The herbal brands are not only catering to the domestic market but also expanding to overseas market – the export recorded for FY 2015-16 was approximately USD 0.093mn and is expected to grow at a 20% CAGR.
Factors fuelling growth in cosmetics industry
The major factors that drive the cosmetics industry are:
1. Cosmetics trial ups consumption
2. Increasing channel penetration
3. Adoption of natural products Changing retail landscape
4. Rising disposable income
5. Globalization impacting lifestyles
Alternative channel: online cosmetics market
With the increasing internet penetration, online market has seen a rapid growth in last 3-4 years, along with horizontal players like Flipkart, Amazon adding this category as a key focus area. The online cosmetics market, valued at USD 50 mn, is 2% of the total Indian cosmetics market. This category has attracted a few vertical specialists like Nykaa, Purplle, etc. who are riding on increasing e-tailing growth and vying for a significant pie in online cosmetics space. Nykaa, a vertical online market place started in 2012, offers more than 600 brands in both offline and online stores. It recorded a total sale of USD 43 million in 2016, out of which offline stores contribute 5%. Nykaa, as part of its future expansion strategy, plans to increase its offline footprint by establishing 35 stores pan-India and targets a yearly sale of over USD 155 mn by 2025.
Market share category wise and channel split
The split to be seen in the Indian cosmetics market as per category and revenue is as follows. Hair care products, with market leader Marico, are leading with the share of USD 3 bn. This is followed by oral care products, led by Colgate-Palmolive, with market share USD 1.74 bn. Skin care products, in which HUL leads, have a slice of USD 1.63 billion, followed by fragrances product, led by Vini Cosmetics, with USD 0.47 billion. Lastly, color cosmetics, led by HUL again, has a market share of 0.16 billion. The Indian cosmetics industry caters to the population by two channels – organized and unorganized. Currently, the organized market constitutes only 25% of the total pie, out of which online stores have 2% market share. They consist of EBOs, MBOs, LSF, direct selling channels etc., which offer the premium to luxury brands. The unorganized market, in contrast, makes up 75% of the total pie, and majorly deals with mass market positioned products from a brand like Lakme, L'Oreal, Fair & Lovely etc.
Business opportunity for foreign brands and online players
With the compelling demand for branded products, the Indian cosmetics industry has opened up the market to foreign brands for investment. On a related line, it also throws an opportunity for online players to establish the vertical marketplace and increase customer touch points to better cater to the latter's needs.
INSIGHTS
Talk To Our Expert