Mar, 2015
E-tailing – A seller Perspective
Buy Full Report Led by the boom in the e-tailing industry, the number of sellers registered with leading marketplaces is expected to grow multifold Number of sellers on board e-tailing marketplaces Estimates of number of sellers updated till Dec 2014 Key Insights Rapid growth in number of sellers planned Most online marketplace players are looking … more
---
Led by the boom in the e-tailing industry, the number of sellers registered with leading marketplaces is expected to grow multifold
Number of sellers on board e-tailing marketplaces
Estimates of number of sellers updated till Dec 2014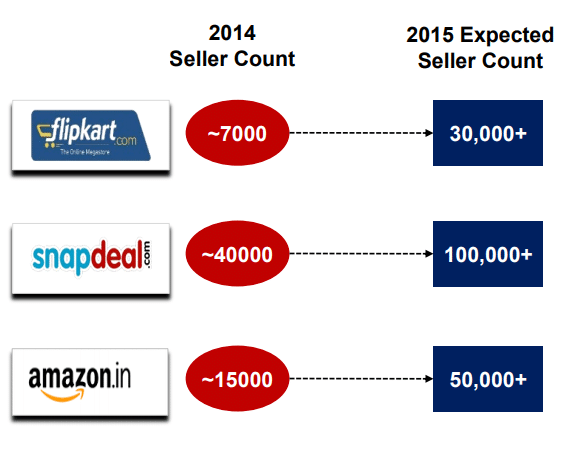 Key Insights
Rapid growth in number of sellers planned
Most online marketplace players are looking at 200%- 400% growth in number of sellers in 2015, as they strive to expand categories and selection
Incentives being offered for seller onboarding
Players are looking to offer financial assistance, training and operational assistance to entice sellers on board their platform
Selling online has led to increased customer reach and rapid growth in turnover for sellers of various sizes across product categories…
Increase in seller reach from selling online
Seller Verbatims
Q. How has selling online impacted your customer reach?
Small Apparel Seller
"From selling to customers in barely 3-4 cities to now being able to sell Pan-India, we have been able to increase reach and sales of our ethnic wear in a big way"
Large electronics Seller
"Our geographic reach has seen a growth of nearly 300- 500% after we started selling online in partnership with a leading e-tailer"
Small Mobiles and Accessories Seller
"E-Commerce has helped us come a long way from being limited to selling within Mumbai only to now shipping our mobile products including designer accessories and chargers to more than 500 cities across India. Online retail has helped us double our turnover in a very short span of time"
…It has also led to a significant reduction in the marketing, warehousing and manpower costs for sellers
Areas of reduction in seller operational costs
Averages across N=110 Sellers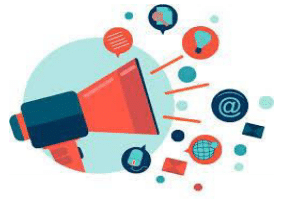 Marketing Expenses
25-50% reduction in expenses from when only offline sales were being made
With e-tailers providing significant customer reach and high seller visibility at nominal prices, marketing expenses have significantly reduced for online sellers across categories
Warehouse Rentals
5-20% reduction in expenses from when only offline sales were being made
Warehousing costs have reduced as sellers increasingly store goods in warehouses managed by e-tailers
The drop has been especially steep for categories like laptops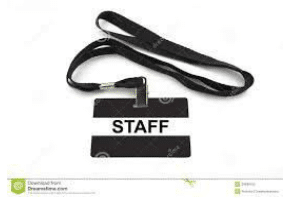 Manpower Expenses
5-10% reduction in expenses from when only offline sales were being made
Online sellers feel a lower need for warehousing and sales manpower, which has helped them trim expenses on salaries/wages
Average and spread of seller commissions is nearly double in apparel category vs. in electronics; highest commissions are charged by Snapdeal
Seller commissions across categories and player ranking
Key points
Range of seller commissions charged by leading horizontal players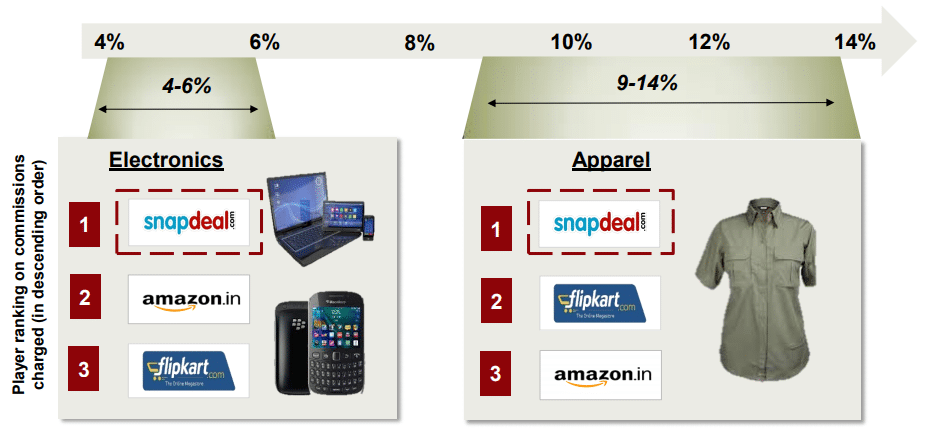 A strong focus on meeting certain key needs of sellers can help e-tailers ensure a high degree of seller satisfaction
Key seller needs/wishlist
Key points
Strong support should be present across warehousing and logistics processes from the e-tailer
Returns policy should be simplified and clearly laid down
The payment processing cycle should be shortened and the invoice should be clear and detailed
The user interface on the seller portal/app should have high clarity and be fast responding
The seller support team should provide comprehensive training in online selling and should quickly respond to issues
Ths document covers the perspective of sellers towards the key e-tailing players in India. It includes the impact of selling online on sellers, the commissions charged by the players and a view on the seller strategy implemented by the players.
INSIGHTS
Talk To Our Expert