Jan, 2017
Online Insurance Market in India
Online insurance market in India is expected to grow 4-times faster compared to the overall insurance market till 2020 Indian Insurance Market In USD, From Year 2013 to 2020 Online commerce (especially e-tailing) will drive the comfort with online medium and lead to growth in online insurance industry Growing aspirations among the ever expanding middle … more
---
Online insurance market in India is expected to grow 4-times faster compared to the overall insurance market till 2020
Indian Insurance Market
In USD, From Year 2013 to 2020
Online commerce (especially e-tailing) will drive the comfort with online medium and lead to growth in online insurance industry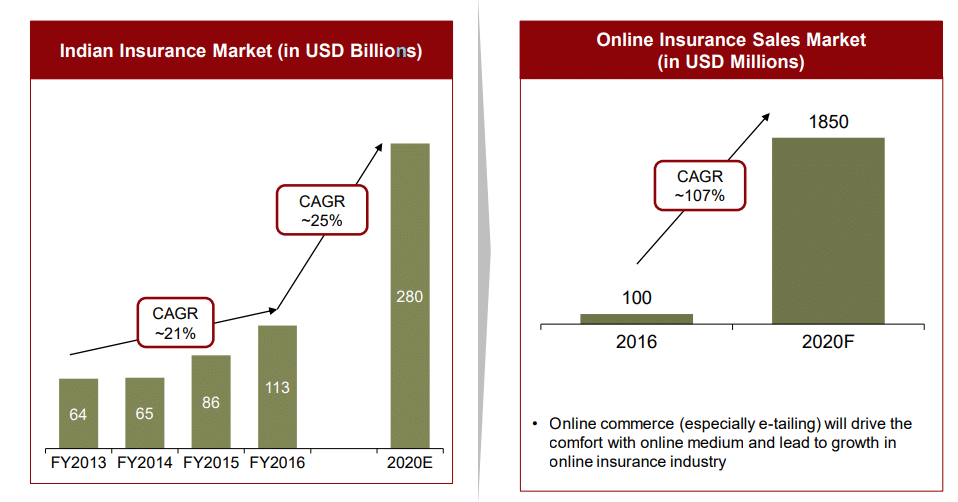 Growing aspirations among the ever expanding middle class will be one of the key growth drivers for credit market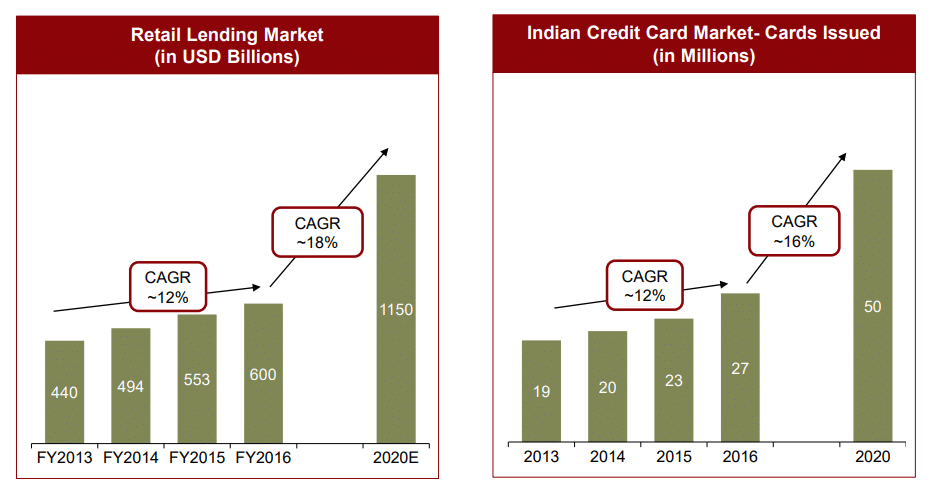 BFSI sector within consumer internet are expected to continue on a steady growth trajectory
Online Insurance
1. Increase in online population from 460 Mn (mid 2016) to 720 Mn by 2020 coupled with increasing smartphone penetration from 230 Mn (2016) to 445 Mn (2020) bodes well for the online insurance industry
2. Increasing popularity of online insurance can be attributed to:
Information accessible to users is extensive and transparent by nature
Simplifying of customer experience by de-jargonising complex wordings and
smoothening of complicated processes
Online insurance being cheaper and loaded with offers
Online Loans
1. Increase in connected population is expected to increase the consumer pool for online lending market
2. Advent of Adhaar card (over 1 Bn enrolment) has made it easier for lenders to ratify the borrowers
3. Lack of last mile connectivity and lifecycle management of the loan process are expected to be greatly reduced by online lenders
Online Cards
1. Growing economy coupled with increase in disposable income will allow the growth of credit
cards market in India
2. Improved credit cards offering which cover a suite of services are expected to further the
proliferation of credit cards
3. Lack of transparency and tediousness in the offline process is expected to further facilitate
consumer shift towards online aggregators
This document covers a perspective on the online insurance market in India.
INSIGHTS
Talk To Our Expert