Oct, 2017
Online retail in MENA – Ready to roar
Buy Full Report This document is an article which covers the expected growth of online retail industry in Middle East and North Africa (MENA) by 2020. A Watershed Moment in Online Retail in MENA Online retail market is evolving at a rapid pace in the MENA region. We believe that the last 12 months will … more
---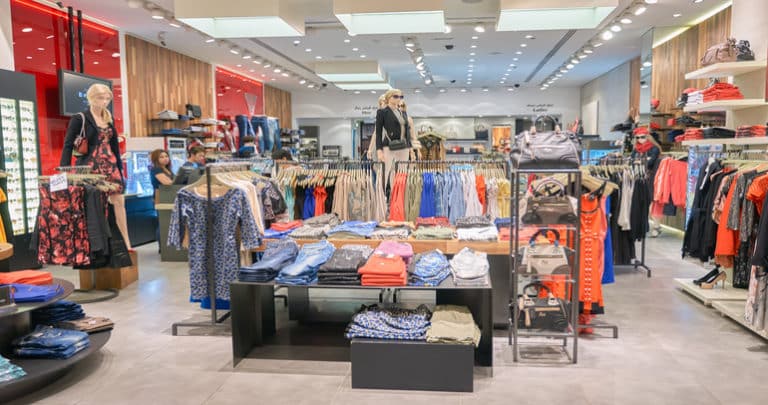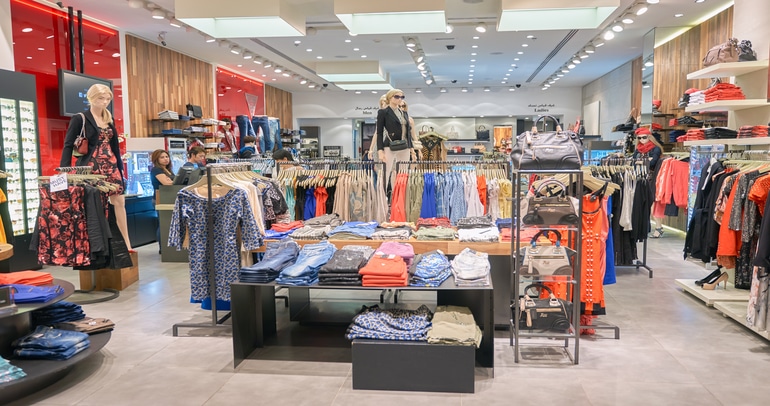 This document is an article which covers the expected growth of online retail industry in Middle East and North Africa (MENA) by 2020.
A Watershed Moment in Online Retail in MENA
Online retail market is evolving at a rapid pace in the MENA region. We believe that the last 12 months will go down as a watershed moment in the history of online retail in this region. There was two game-changing events over the last 12 months: announcement of Mohammed Alabbar's e-commerce venture and the acquisition of Souq, the largest regional e-tailer, by Amazon.
Mohamed Alabbar has been on an aggressive capability building spree to build an end-to-end e-commerce
capabilities since 2016. He hasannounced the launch of Noon, a newe-tailing portal and acquired talentacross the world. His companies have also acquired stakes in a regional logistics leader (Aramex), an international online fashion portal &white label technology provider(Yoox-Netaporter), two regional e-commerce providers (JadoPado /
Namshi), a regional venture capital firm(Middle East Venture Partners) and FMCG company (Americana).On the other hand, Souq, the regional online retail leader, has been acquired byAmazon, the global leader in online retail. Amazon is a pioneer in online-retail and has deep online retail capabilities with more than 50% market share in the USA. Also, Amazon is war-hardened after it cracked open an emerging e-commerce market, India, as demonstrated in our latest E-failing leadership index. As the index shows, Amazon is now neck-to-neck with Flipkart, the incumbent, across dimensions.
Indian online market grew by almost3x in 2015, it's the breakout year. We estimate MENA online retail market also to break out in the coming three years to reach more than $20bn by 2020.
Capability: Steep Improvements Expected
These initiatives will provide unparalleled access to processes, technology and more importantly talent
(a recurring challenge for the region). This will, in turn, improve capabilities across the online retail value chain. Key capabilities where we expect to see significant improvement are:
Improved product variety and availability
Better operational efficiency
Better customer experience
Improved Product Variety and Availability
Mohamed Alabbar has stated that hisecommerce venture will offer ~20mproduct listings. Amazon had a product listing of 15m in India within 10months of its launch. Souq, incomparison, has <8m products (with~6m of them in the 'book' category). These numbers also vary significantly by the country of delivery. We expect the online product assortment to increasemulti-fold in the coming years. One of the challenges to the increasing product assortment is the nascent seller ecosystem in the region. A survey of sellers by Redseer Consulting showed that 50% of sellers were willing to go online – a healthy number has given the current size of the online retail market (~1%of total retail). However, there was a lackof understanding about ecommerce andcost of online sales was perceived to behigh.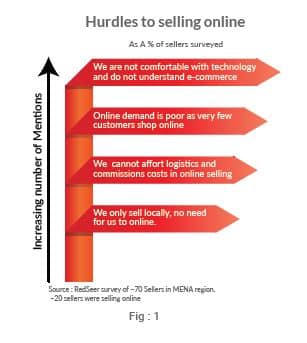 This indicates that seller-related processes need to be further optimized. Emerging markets such as India have already gone through this transition.
For example, Flipkart tied-up with local vendors to reach out to sellers and created seller protection fund to resolve disputes quickly.
Amazon India increased seller awareness and onboarding through its innovative Tatkal and Seller Café concepts.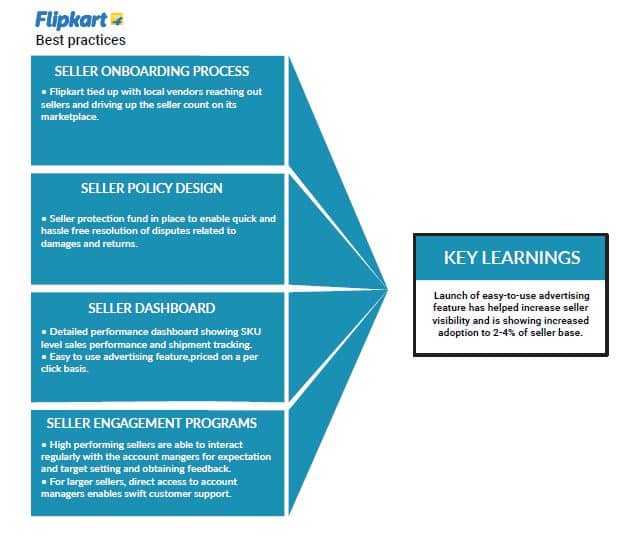 Better Operational Efficiency
MENA market is divided into multiple countries with different legal frameworks and custom taxes making
the operations complex to manage. Thisis very different from other largemarkets such as USA, India andChinawhichare relatively homogenous tooperate. This is arguably one of the biggest challenges for e-tailing to grow in the region. Smooth operations impact the speed of delivery to customer which in turn impacts both profitability and customer experience.
We estimate that less than 10% of the orders in the region have a promise of fewer than two days currently. This is in part because the majority of the orders are still fulfilled by the sellers (inventory is stocked with sellers). In the coming years, we expect that e-tailers will start stocking inventory required for fulfilling orders in warehouses controlled by them. In India, today more than 60% of orders are warehouse fulfilled. when Indian e-tailers transitioned to stocking inventory in their warehouses, the order-to-shipment delivery times reduced by one full day.
We expect that MENA will also witness similar improvements in delivery times once they moved to stock inventory.
Redseer's research indicates that customer satisfaction improves with improving delivery speeds. It is not surprising that Souq is already experimenting with same-day delivery while Noon is expected to make two-day delivery a central part of their proposition.
Better Customer Experience
We expect e-tailers to build on the best practices across different geographies while customizing them to the region. Some examples include :
Communication channels: Currently, customer interactions are primarily through call centres and emails while
other channels are used sporadically. We expect additional channels of engagement such as virtual messaging chats between stakeholders to be more widely available. Also, currently, many e-tailers insist on returns only through call centres.
With increasing competition, most e-tailers would decide to provide website / in-app based returns to remain competitive.
After-sales care: E-tailers will look to move away from pricing to identify sustainable sources of differentiation. For example, installation services provided after sales in electronics have a significant impact on the net promoter score (NPS) of the e-tailer.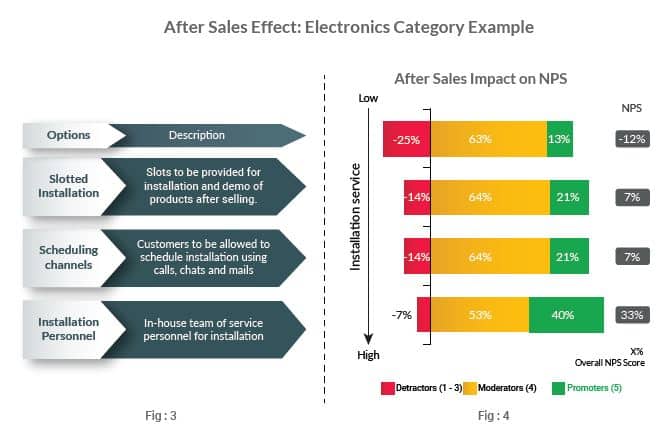 Conclusion
Online retail is at its inflexionpoint in MENA. Experienced,well-funded and deep-pocketed playerswith a long term, view are entering themarket – this is expected toexponentially improve capabilities andtopline.
We should see improvement across all key capabilities: sourcing, operations and marketing. However, topline growth with a clear path to profitability will be equally important for long term sustenance for e-tailers.
INSIGHTS
Talk To Our Expert