Apr, 2019
Co-living Market Updates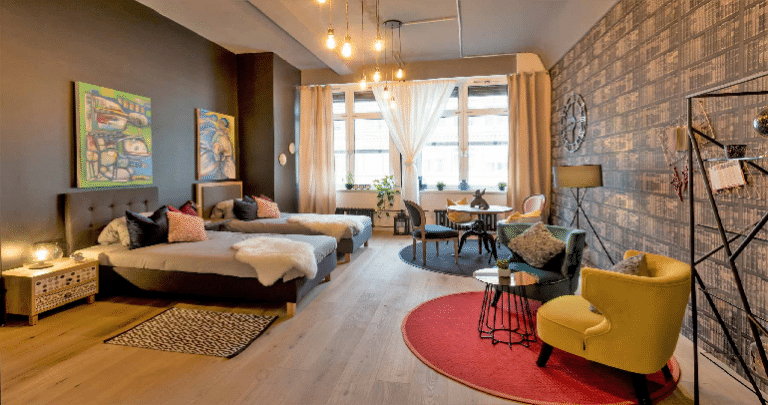 The USD 12 Bn co-living opportunity in India – who will crack it?
Published on: Apr 2019
With the growth of the Indian economy, there has been widespread migration to larger cities in search of opportunities. More urban millennials than ever continue to look for housing in these cities. Our calculations as shown below indicate this 10 Mn strong population is a total opportunity of USD 12 bn- a significantly large addressable market by any means.
Cognizant of this large opportunity size, multiple players have entered the co-living space over last few years, with Nestaway being amongst the older ones and the OYO Living famously entering the space last year.
With the opportunity being large and with a large number of players in the space, each trying out varied models, it remains to be seen which model will work. Although given the size of the pie and the variety of customer needs, it is unlikely to be a winner-takes-all in the market, which means plenty of room for many players to grow and reach a sizeable scale.
---
India's tech enabled co-living market is poised to grow to USD 22+ Bn by CY22, with well funded entrants driving both supply and demand
Published on: Dec 2018
The last couple of years have seen the co-living market and online travel market share grow rapidly to reach a significant scale, driven by players like NestAway, NoBroker, StanzaLiving and others who doubled supply to ~50k beds in CY18. However, the next wave of growth in the online travel market size is likely to come from models that are significantly different, which would focus on building much larger establishments that are tech enabled and close to major demand hubs. Such models driven by well funded players would enable strong economies of scale along with a consistent consumer experience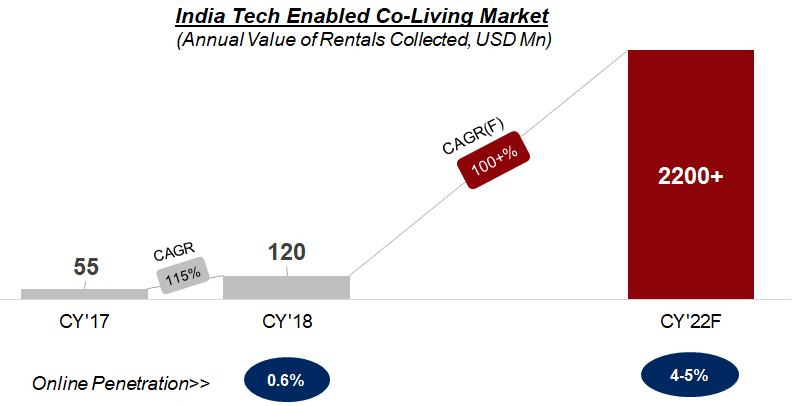 ---
INSIGHTS
Talk To Our Expert