Aug, 2018
Online Grocery Market Updates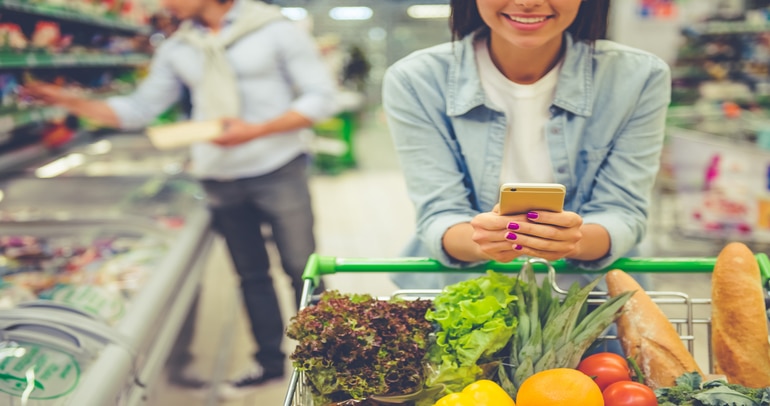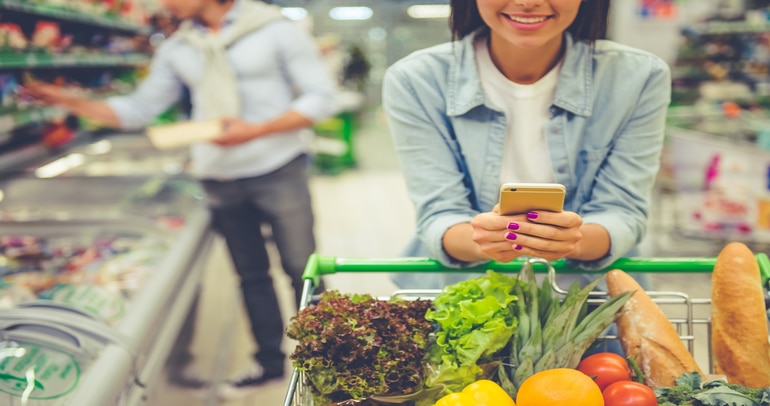 Over two-third consumers across platforms tend to buy online grocery once or twice a month
 Published on: Jun 2018
The online grocery market is picking up fast. But over two-third of the online grocery consumers use these services just once or twice a month. This means there a huge headroom of growth for the online grocery players within the current consumer base. The players need to focus more on the 'Fresh' category as it is an anchor category for the consumers and it is the only category which will increase the frequency of usage.
---
Delhi-NCR and Bangalore are the key markets for online grocery
Published on: May 2018
The online grocery industry is largely dominated by Big Basket and Grofers. While Big Basket leads in Bangalore and Hyderabad, Grofer has a stronghold in Delhi-NCR. Changing consumer landscape and consumer becoming more accustomed to online shopping have been the key drivers for growth of online grocery in these markets.
The online grocery market is largely dominated by FMCG & others category but Fresh is the anchor category for consumers
Published on: May 2018
The online grocery market is largely dominated by 'FMCG & others' category. But the key reason for which consumers come to these platforms is 'fresh' category. The players are thus investing heavily in warehousing and delivery capabilities to ensure that good quality fresh products get delivered to the consumers on time.
The online grocery market is expected to grow at 71% CAGR to become USD 5 billion by 2020
Published on: May 2018
Online grocery is expected to become USD 5 bn by 2020 driven by favourable demographics and adoption. The rising infrastructure investment done by the vertical players in expanding their warehouses and delivery infrastructure is helping them serve customers better. Increasing smartphone penetration and the comfort of shopping online is also playing a key role in increasing the adoption. The online grocery market is hence expected to see a tremendous growth in the years to come.
Online Grocery is expected to be one of the fastest growing category reaching ~4 Bn in 2020
Published on: May 2018
Online grocery and FMCG is the next key category of focus for all the large e-tailers. Online grocery habituates the consumer with frequent purchase thus ensuring the consumers are more accustomed to shopping from the e-tailers. The e-tailers are hence focussing big time on this category. The large verticals on the other hand are growing at a rapid pace. Hence, we expect this category to reach $4 bn by 2020.
Indian market is on track to reach USD 1 Bn in sales in CY17- driven by strong growth in transactions and steady AOV increase
Published on: Jan 2018
After a challenging 2016 year, 2017 is on track to be a robust year for E-FMCG/Grocery market with 60% y-o-y growth likely. Sales have been driven largely by volume growth- which points to growing acceptance and penetration of online grocery amongst consumers. Additionally, AOV growth has also been significant, driven by increased share of cosmetics and other premium products in shopping basket.
Poised to grow 4x in 4 years?
Indian Online Grocery market grew to reach USD 0.6 Bn in 2016: After a tumultuous last few years which saw significant experimentation with business models along with consolidation and shutdowns, industry has held steady and grown to reach its current level.
Yet the vast potential of this market has barely been scratched: Barely 0.1% of all sales in FMCG/Grocery is derived from online channels in India, compared to >4% in China and 7% in the UK. Considering that the prize is so huge, it is no wonder that players in India are willing to experiment and invest in growing this market.
We believe that the market is on the cusp of an extended growth cycle to potentially reach USD 2-3 bn by 2020, driven by both supply and demand side drivers: On the supply side, players are offering multiple business models (express delivery vs slotted delivery, on-demand vs subscription based models) and continuously growing the ease of shopping (driven by large selection and convenience of app-based shopping). On demand side, growing awareness and comfort with online grocery shopping are likely to drive the growth by ~50% y-o-y over 2016-2020.
INSIGHTS
Talk To Our Expert