Oct, 2018
Online Retail Insights | Middle-East
Online Retail : UAE & KSA are already behaving like a mature market in Online Services; Online Retail has still has a long way to go
Published on: Oct 2018
UAE + KSA with 70%+ representation of MENA etail market observe online retail market penetration of ~3%, with highest level of penetration observed in electronics segment. Service industry is mature with higher level of acceptance for online media to consume the service.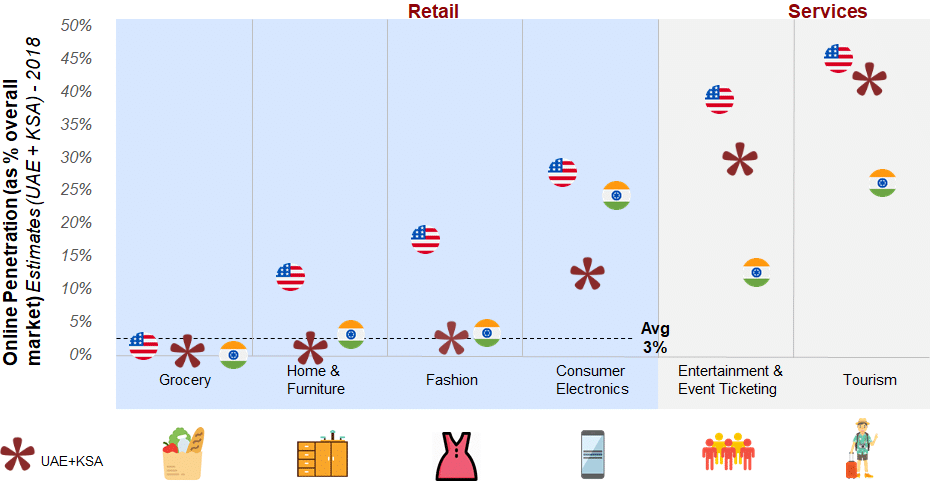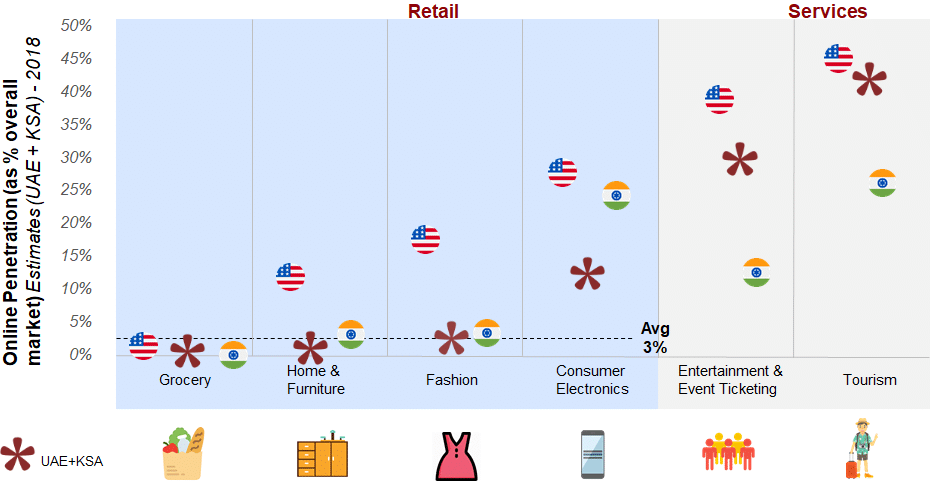 ---
Online Retail: MENA e-tail players are losing ~USD 5.5 to fulfil a order; Changing category mix and delivery model gives scope for improving the margin
Published on: Oct 2018
MENA etail category mix will slowly observe higher contribution coming from non electronics categories, which observe higher commissions. Increasing dependence on own delivery network and hyperlocal deliveries will further push up the contribution margin.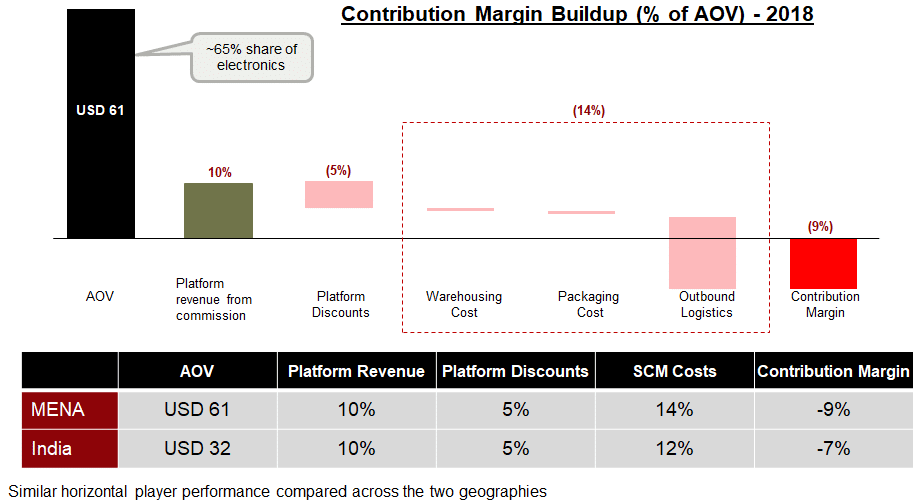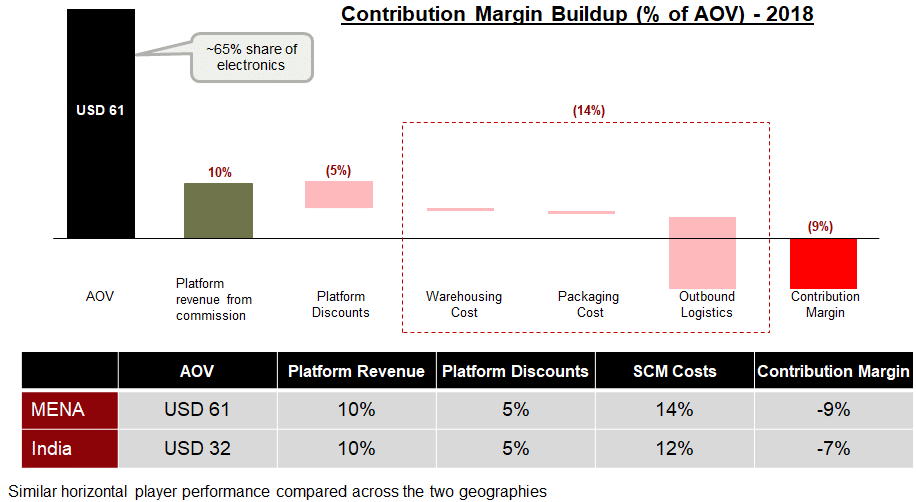 ---
Online Retail: MENA's online retail market is riding a wave of growth and is poised to nearly triple by 2020, driven by online leaders UAE and KSA
Published on: Sep 2018
For long, MENA's online retailers have had to contend with myriad challenges that stunted online growth – be it poor transport and payment infrastructure, low customer awareness and trust or limited selection. However, funding from major investors recently is leading to a wave of infrastructure development and heavy investment on building a strong value prop for customer- all of which will drive rapid growth in online across the region.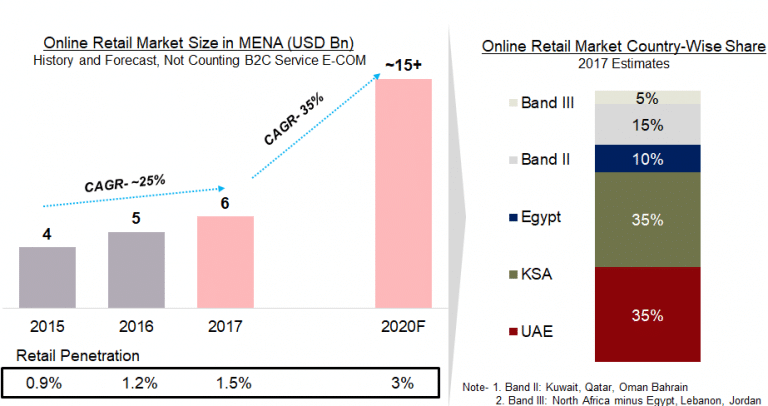 ---
Online Fashion: Fashion retailing is rapidly getting digitized in MENA; however, categories such as footwear and accessories are still nascent
Published on: Sep 2018
Compared to a more mature online market like India, in UAE/KSA, categories like footwear and accessories have had limited adoption online- pointing to possible selection and supply chain challenges to make these categories competitive with offline retail. This is a vast untapped opportunity and we expect the next wave of online fashion growth in the region to come from e-tailers who innovate to solve for the consumer experience in these categories.
INSIGHTS
Talk To Our Expert