Mar, 2019
B2B Digital Services Landscape in India Impact on MSMEs
B2B digital services in India are a market of USD 5.6 Bn and is set to grow by ~39% in the next 5 years
---
B2B Digital Services start-ups offer MSME focussed services such as software 'modules', one stop solutions, vertical enterprise application, 'pay as you use' facility and lifetime licenses.
B2B models in digital services in India have seen a steady growth as enterprises have gradually increased their adoption over the years. Way forward for the services lies in deeper penetration into the MSME segment that accounted for ~38% of GDP to the tune of USD 1.1 Tn, in 2018.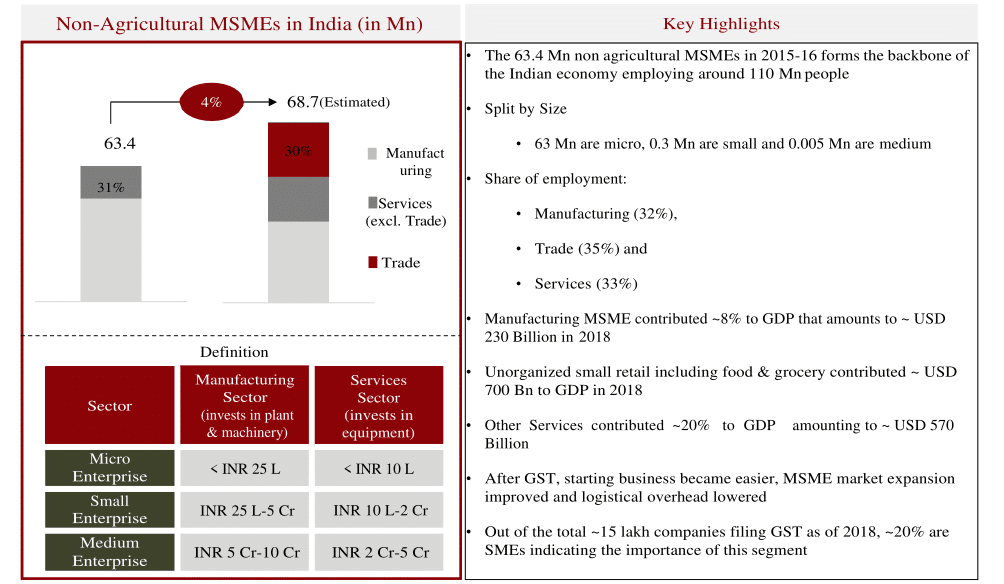 B2B digital services in India are a ~ USD 5.6 Bn industry consisting of Digital Marketplaces & Listing platforms, On Cloud Enterprise Application (SaaS) and Digital Ancillary services.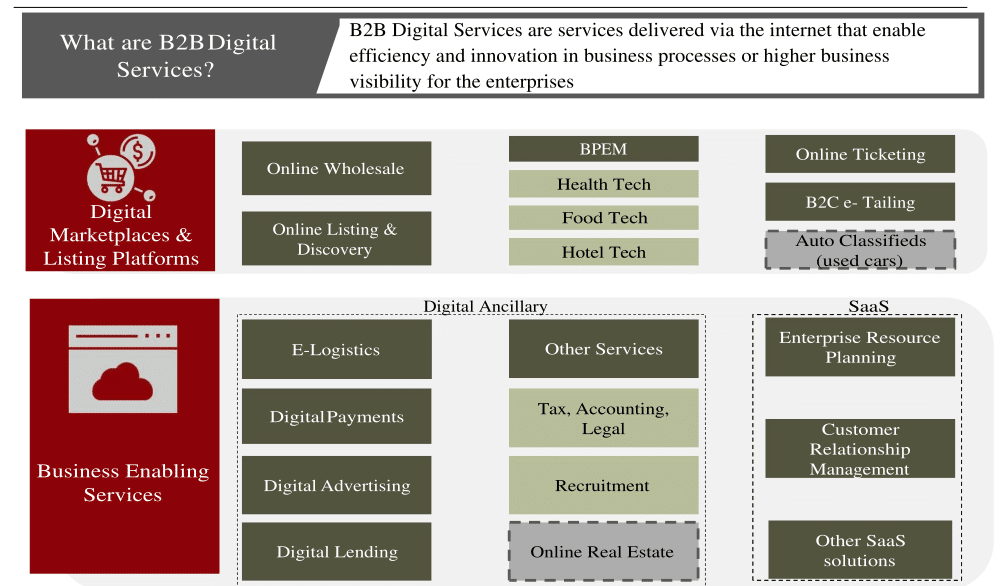 B2B digital services in India is a market of USD 5.6 Bn and is set to grow by ~39% in the next 5 years.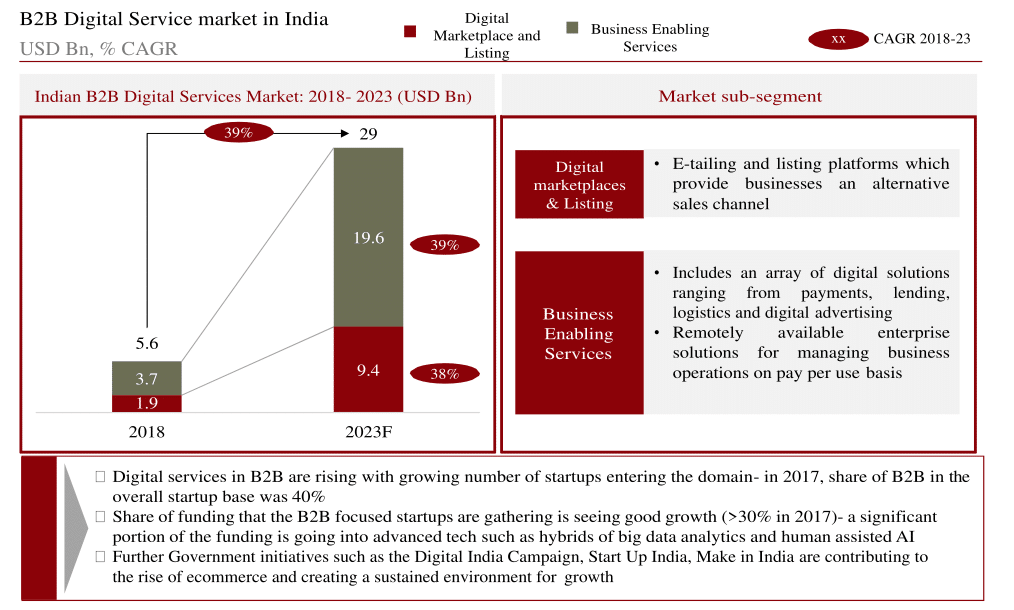 Furthermore, the MSME penetration of digital services is in the range of 6% to 10% and assessed direct revenue impact of digital services on MSMEs is to the tune of USD ~18 Bn in 2018 growing at ~30% CAGR .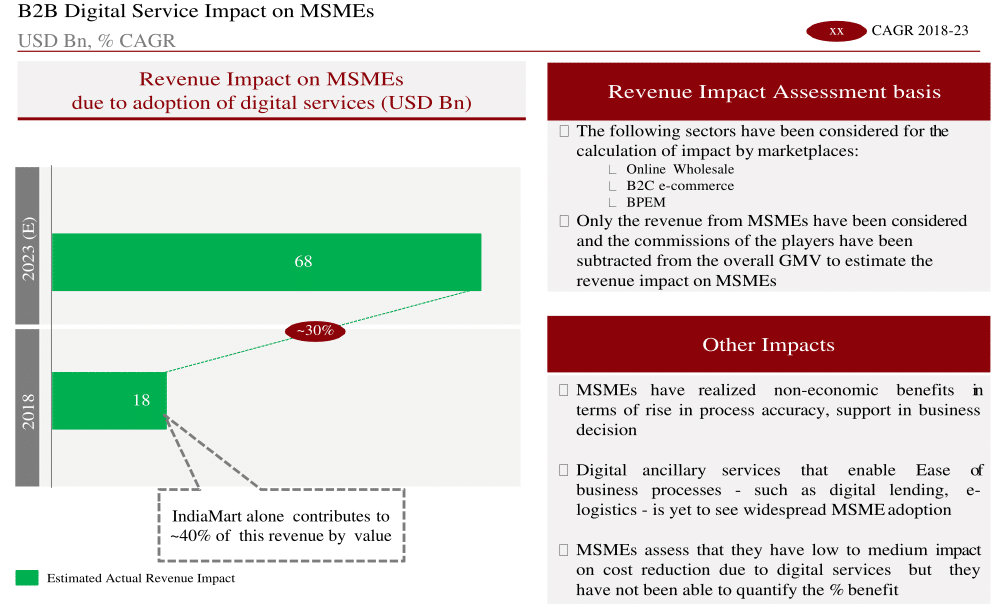 Manufacturing setups, specifically auto ancillary, Textile, pharma and chemical, food manufacturing and jewellery have been the earlier adopters of digital services among MSMEs. 
Although the service sector in MSME has seen high digital engagement and has moved quickly towards spending on digital advertising and setting up its own website, challenges lie in creating low-cost digital talent pools accessible to MSMEs, changing mindsets to increase digital adoption and building overall awareness of digital impact on business efficiency.
INSIGHTS
Talk To Our Expert