Apr, 2020
| By Sandeep Ganediwalla, Anuj Kumar, and Soumya Jain
How will MENA order online post COVID-19?
UAE's internet penetration rose to 99% in 2019, while for KSA it touched 99% in 2019.
---
MENA E-tail is a $10 Bn sector led by UAE and KSA, and is expected to touch $35 Bn by 2023.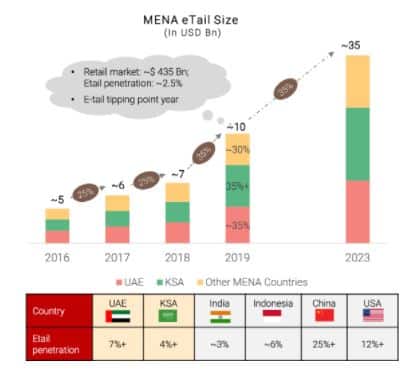 Online food delivery is also gaining popularity fast and this is being driven by changing customer behaviour and the rise of internet kitchens.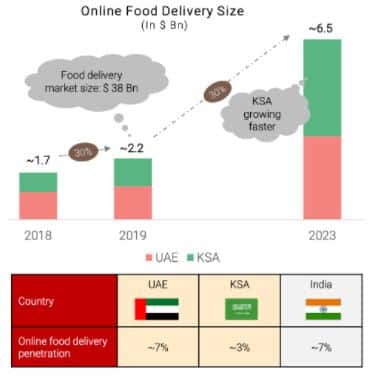 Covid-19 has had a profound impact on business in MENA. Retail is under a lot of stress as lockdowns imposed to combat Covid-19 prevents businesses from functioning normally.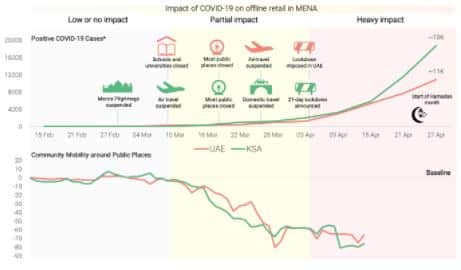 However, while a lot of businesses are struggling due to the pandemic, there are quite a few of them that are actually thriving, too. For instance, e-Grocery has been the biggest beneficiary of the pandemic as people have flocked on online platforms to meet their demand for essential goods.
E-tailing, as a whole, has grown by 40% over the lockdown but not all product categories have fared well.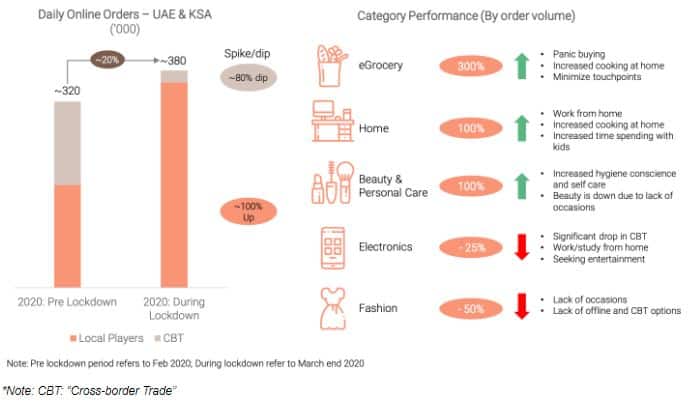 Online food-delivery is also under a lot of pressure as the number of daily orders have taken a massive plunge during the lockdown.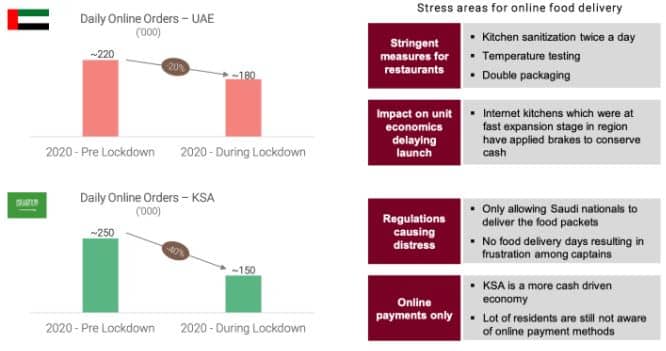 While e-tailing has seen a spike during the lockdown period, there are a few key questions for the post-Covid world that are yet to be answered.
What would be the customer stickiness to the online channel?

How would the e-tail sector shape up in the region?

How can brands prepare?
Impact on Consumers
Covid-19 has also had a profound impact on consumer attitudes and behaviour.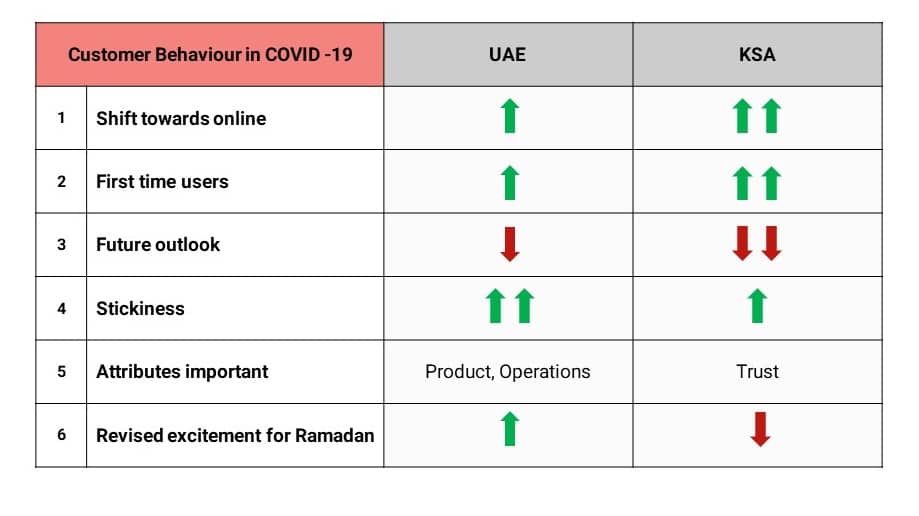 Key Implications
The key questions answered in this report include: 
What is the expected trajectory for e-tail post COVID-19?

What are the key trends that will shape 2020?

What are the different playbooks brands can use?
INSIGHTS
Talk To Our Expert