May, 2018
Personal Protective Equipment (PPE) Industry in India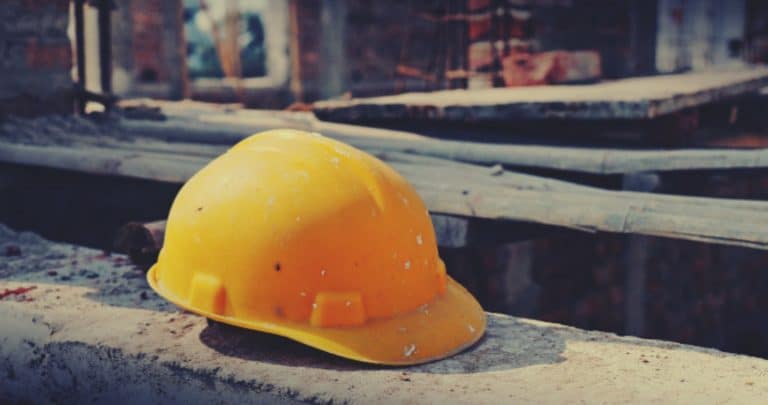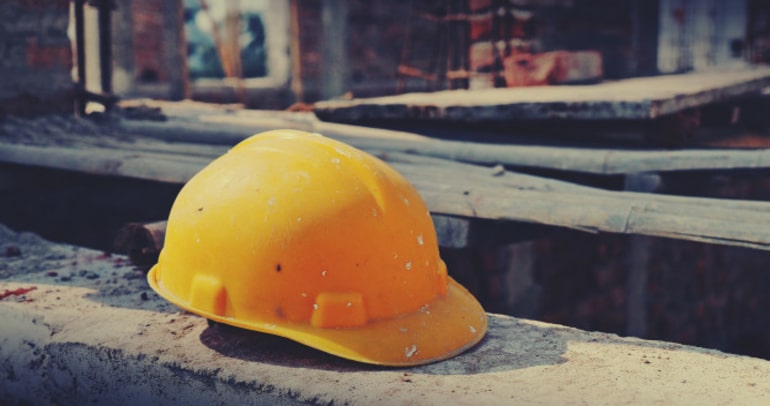 Key Assumptions and Background
–Study is done to understand the market entry feasibility of Personal Protective Equipment (PPE) for GNO from the perspective of "Abrasive business synergy"
–Areas covered in this study include:
*Synergy between PPE market and current GNO ecosystem (Customer, Channels and Brand Image)
*Develop an understanding of market from:
a.Demand (Customer) Side
b.Supplier (Manufacturer/Importer) Side
c.Product Side
d.Channels Side
–Addressable market and expected revenue for 1 to 5 years of launch
–Study has come up with scenario based recommendations for GNO's PPE plan
–Recommendations need to be "Test marketed" before creating a detailed go to market strategy 
---
RedSeer has completed 600 Primary Interviews across Customers, Channels and PPE Suppliers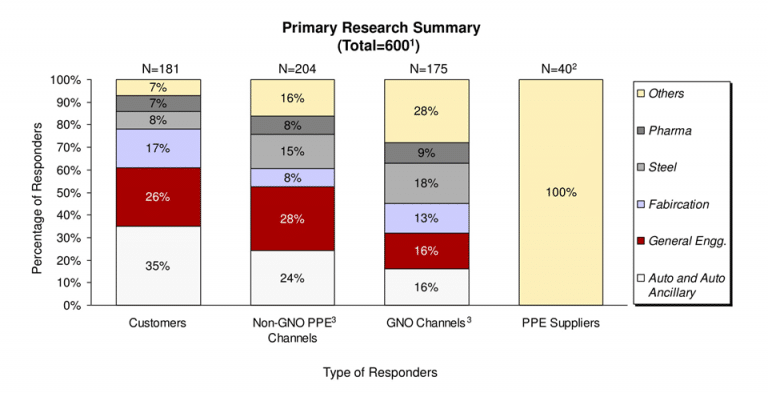 ---
Summary
–Indian PPE market is pegged at around INR 7800 Million with an expected CAGR of ~19%
–By Revenue 60% of Indian PPE market is controlled by Organized players
–Organized Market is consolidated with presence of 10-12 Major players, unorganized market is highly fragmented
–Current GNO business has high level of synergy with PPE market due to Channel and Customer Readiness along with GNO Brand
–PPE market is Price sensitive but big customers are ready to pay a premium on brand and quality
–Direct supplier channel are the key form of PPE distribution for large and organized players
–There is a definite space for new entrants in market, but "me-too" products will have limited appeal
---
SWOT Analysis of GNO in PPE market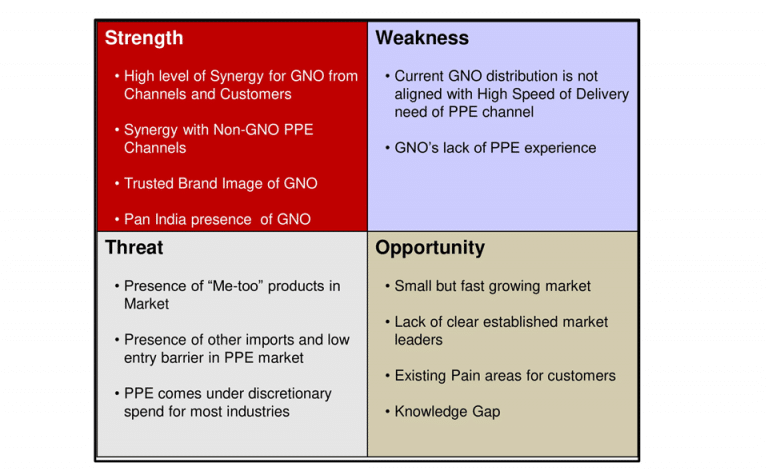 ---
---
Market Overview – 
1.Indian PPE market is estimated to be at INR 7800 million growing at 19% CAGR.
2.Construction is the biggest consumer of PPE by revenue.
3.Organized players account for 60% of PPE market by revenue.
---
---
Market has been estimated from Demand and Supply Side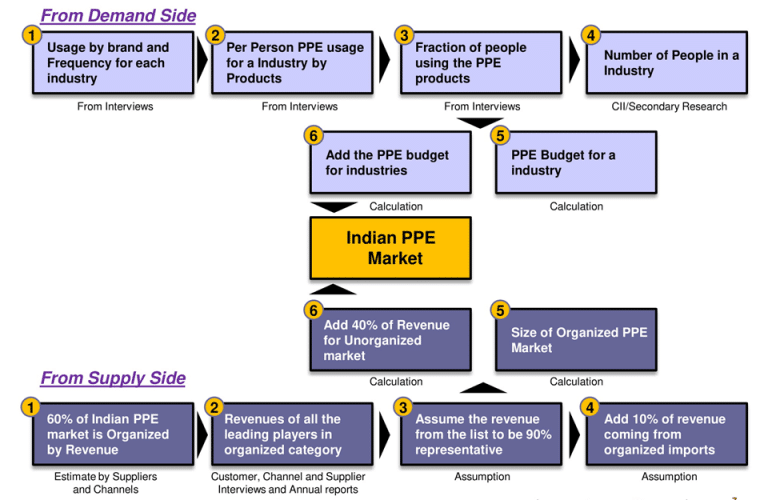 ---
Indian PPE market is estimated to be at INR 7800 million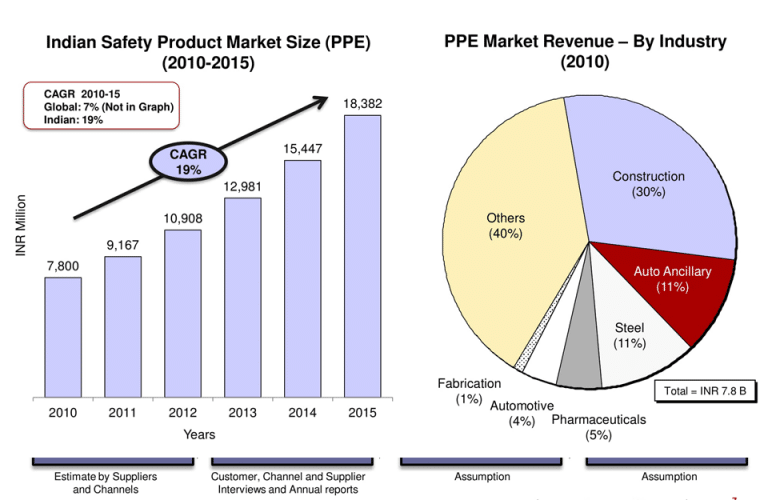 ---
Hand, Foot and Respiratory account for biggest pie of PPE market by revenue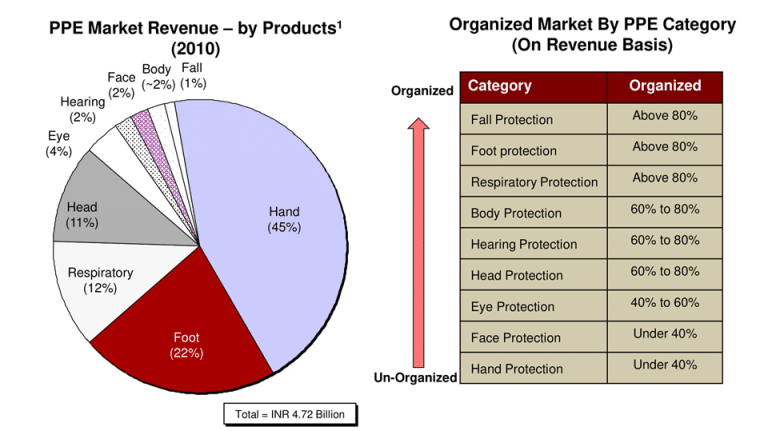 ---
By revenue 60% of the PPE market is organized – 3M is the biggest player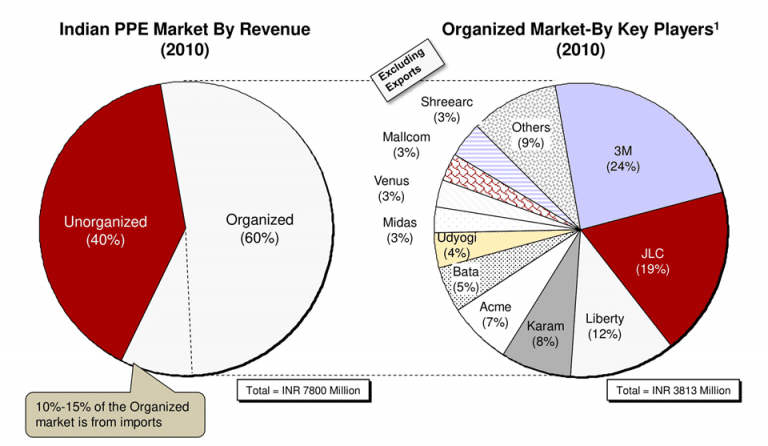 ---
---
GNO and PPE Synergies-
1.GNO has high level of synergy with PPE industry
2.Existing GNO Channels are doing an annual PPE business worth of INR 167 Million upwards
---
---
… with a combined annual turnover of INR 167 Million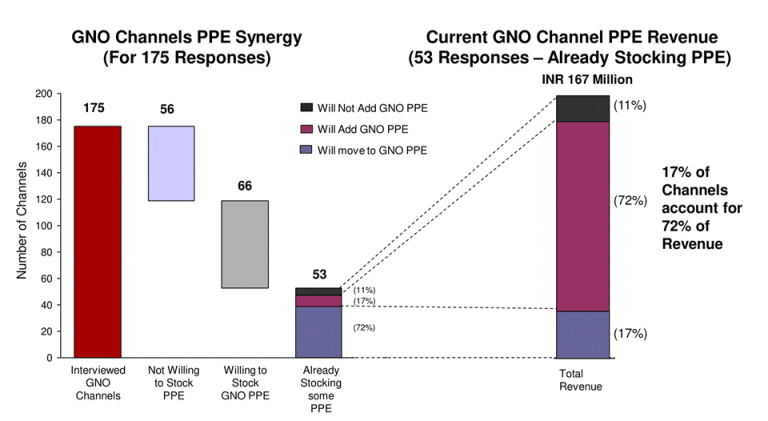 ---
GNO Channels dealing in PPE are well spread across India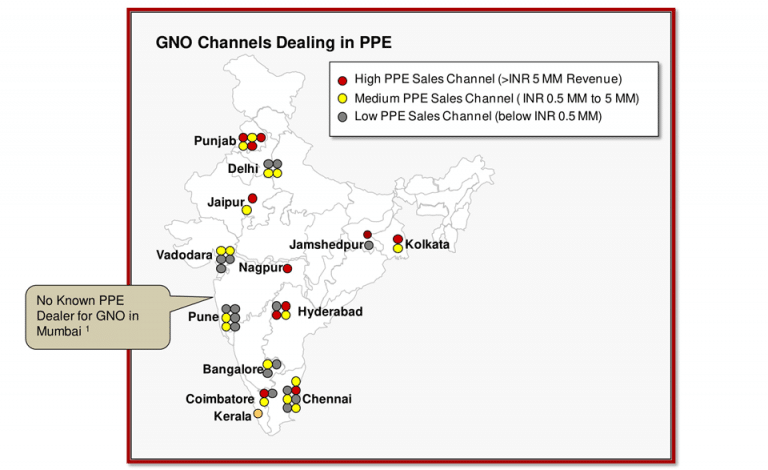 ---
GNO Channels are not product or brand focused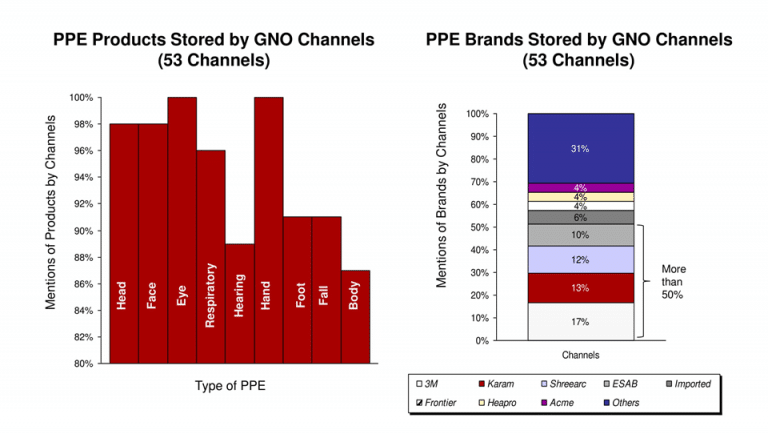 ---
Reasons for keeping and not keeping GNO PPE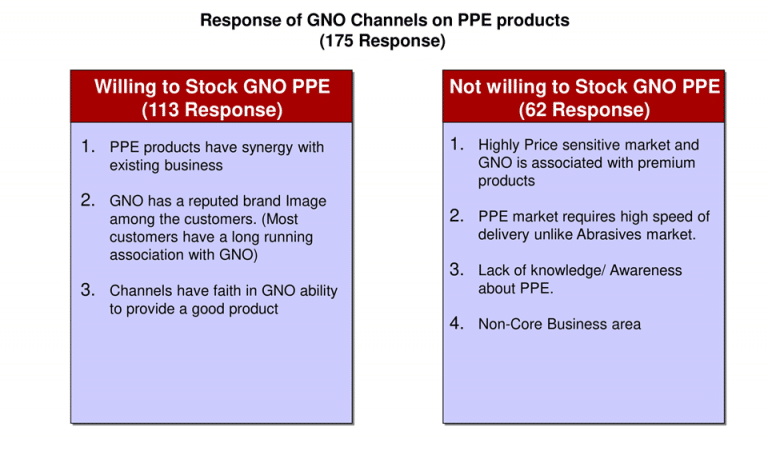 ---
85% of Customer's are ready to consider using GNO PPE products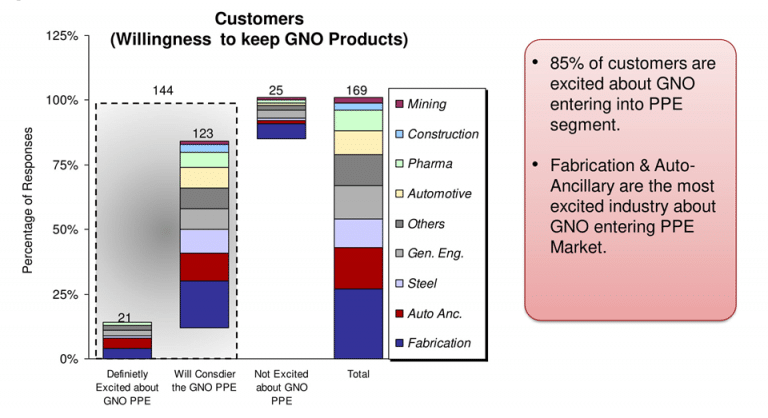 ---
~80% non GNO PPE Channels are ready to do business with GNO
---
---
Industry Overview-
1.Construction is the largest consumer of PPE but the penetration is lowest
2.Automotive is the GNO relevant industry with highest PPE penetration
3.Low PPE users like Fabrication have high growth in PPE adoption

---
---
Low penetration industries have high growth rate
---
Automotive and Auto-Ancillary have the highest PPE usage per person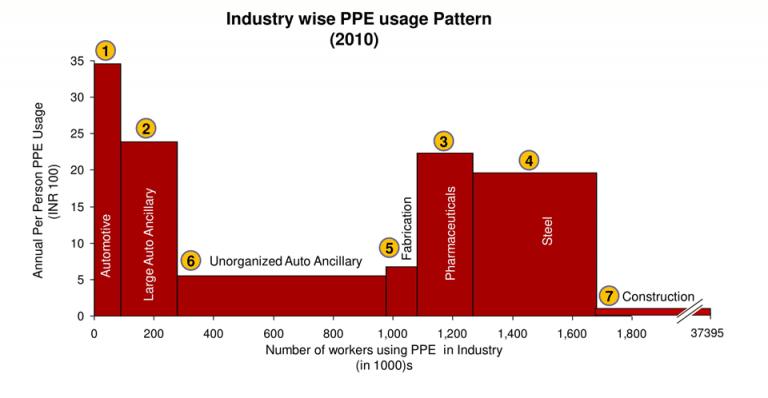 ---
Hand Protection is the most commonly used product across every industry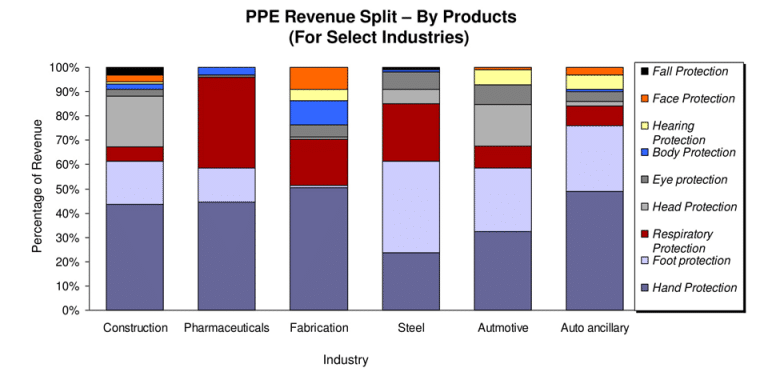 ---
3M and Karam are the most popular brand in organized industry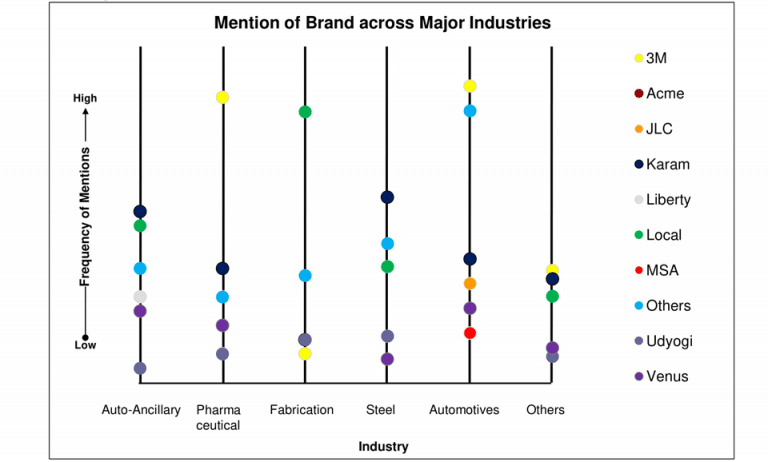 Write to us at media@redseer.com for additional insights from the report.
---
INSIGHTS
Talk To Our Expert