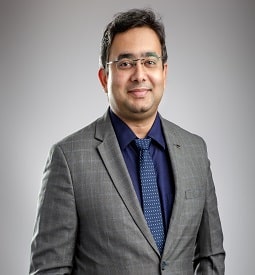 Abhijit Routray
Abhijit is an Engagement Manager at RedSeer and is a part of the Indian foodtech and hyperlocal team. He has 4+ years of experience of working across technology, research, business strategy and corporate finance.
"At RedSeer, we help understand and shape the juggernaut that is the Indian consumer internet market."
Get to know Abhijit
At RedSeer, Abhijit has advised clients across foodtech, new-age hotels, logistics, ed-tech, marquee VCs and PEs in India.
Prior to joining RedSeer, Abhijit worked in a corporate finance role in one of the large Indian conglomerates. He has also worked as an AI programmer in one of the larger global technology companies.
Abhijit loves reading, does some bit of value investing and loves to play sports like basketball and badminton. He is also a trained synthesiser player. Of late he has picked up trekking as a hobby. His ideal day would be one spent reading a book under the stars on top of a mountain.
His words: This career in business is a result of things happening by chance, as opposed to being by design. I played basketball at the national level and always wanted to pursue a career in sports. Then, life happened. As a sportsman, I seek high-intensity and adrenaline pumping challenges. This job gives me that and is a big reason why I love it.
Education:
MBA: Indian Institute of Management, Lucknow
B-Tech: Information Technology: International Institute of Information technology, Bhubaneswar