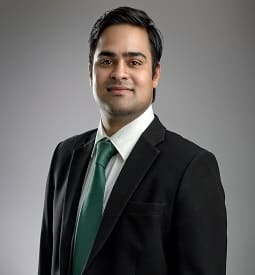 Abhishek Gupta
Abhishek is an Engagement Manager at RedSeer and is a part of the Internet and Consulting team at RedSeer. He has 5+ years of experience of working across business strategy, finance, and research.
"Being at the centre of startup ecosystem in India and changing the internet landscape for good."
Get to know Abhishek
At RedSeer, Abhishek has advised clients across India, Middle-East and South East Asia. He focuses on diligences and strategy engagements across Consumer Internet and Education verticals.
Outside RedSeer, Abhishek has worked with Oliver Wyman in Middle-East working on critical public policy and infrastructure development engagements for governments and soverign wealth fund.
Abhishek loves to travel and explore new cuisines and clutures. He also engages in marathon events frequently.
Education:
MBA: Indian Institute of Management, Indore