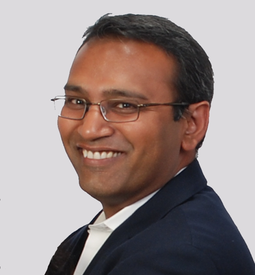 Abhishek Singhal
Abhishek acts as an advisor to RedSeer for the consulting practice in India and MENA. He has served as a Director at Philips India and Manager at Accenture. He brings multiple years of experience in Strategy, Operations, Sales and Marketing.
"The core philosophy of RedSeer lies in its flexible approach. In the years I have spent with the company, I got the chance to explore various facets of its business. The support I received from the team has helped me implement new ideas."
Get to know Abhishek
Abhishek is a Civil Engineer from Indian Institute of Technology, Delhi and a double MBA from IIM Lucknow and Sloan School of Management (MIT). He has also done courses in Management from ESCP Europe and Harvard University.
Post finishing his studies at IIM Lucknow, Abhishek joined Pepsi Co. as a Sales Manager, he worked to establish operations for the company in Haryana for almost 2 years. He then went on to head the Business Development division for Mars for 2 years. Abhishek left Mars to serve as Manager in Accenture India – Consulting business for 5 years. Abhishek has also served as Director, Strategy and Business Development in Philips for around 2 years. Abhishek has worked across organizations in business development, general management and sales and marketing. He has also advised firms on their growth, go-to-market and market entry strategies. He also comes with a rich experience in operations and supply chain planning.
In his past time, Abhishek likes to read books and travel.
Education:
MBA: Massachusetts Institute of Technology, MA
PGDM, Marketing: Indian Institute of Management, Lucknow
B-Tech, Civil Engineering: Indian Institute of Technology, Delhi