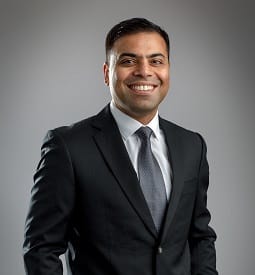 Anil Kumar
Thought leader in Internet industry, helping funds and new age companies with high impact strategies and investment decisions. Worked across Southeast Asia, Middle East, Europe and North America.
"Being a part of the extremely talented team, working with thoughts leaders, changing the internet landscape – globally!"
Get to Know Anil
Anil specialises in solving business problems in new age economy and emerging markets. He is a believer of the data-driven approach in solving business problems. His consulting approach leverages Data IP, sector expertise and the client's core hypothesis.
Anil has been part of engagements in Internet, Private Equity, Retail CPG and Healthcare among others. He specialises in growth and investment strategies. He has been instrumental in creating the leadership index and various methodologies to gauge the performance of new age economy. With his passion for research, he has been part of thought papers on business models and future adoptions of new age economy. Anil has also worked with government and semi-government bodies in drafting policy frameworks across the sectors for various countries. In his past roles he has led the market entry and offshoring strategies for Fortune-500 Technology companies.
Anil is an avid traveller, running enthusiast, and has been to more than 100 cities globally. He enjoys reading history, and spending time with close friends and family.
Education:
B-Tech, Chemical Engineering: Indian Institute of Technology, Delhi
His Work and News:
Anil in Media: