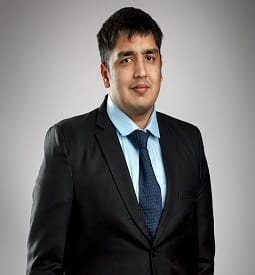 Artham Khetan
Artham is a Senior Consultant at RedSeer and has 4+ years of experience working on strategy, diligence engagements and IPOs across various consumer internet sectors through India & MENA.
"Redseer provides you with an environment where you are constantly challenged to think about innovative ways to solve problems on a daily basis"
Get to know Artham
At Redseer, Artham joined as a Research analyst and moved to a Senior consultant, Redseer helped him to learn at a very fast pace in an ever-evolving consumer internet space. In his freetime he loves to follow Cricket. 
Education: