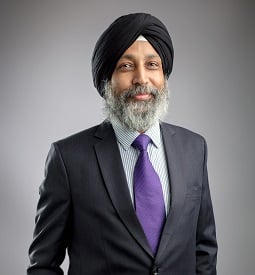 Jasbir Juneja
Jasbir heads the Sales and Business Development vertical at RedSeer. He holds a PhD degree from Rensselaer Polytechnic Institute in New York and has diverse experience in Research, Consulting, Business Development and Engineering.
"There are no secrets to success, it is the result of preparation, hard work, and learning. RedSeer proves this right every single time."
Get to know Jasbir
Jasbir is a Chemical Engineer with Bachelors in Technology from the Indian Institute of Technology in Delhi and a PhD from the Rensselaer Polytechnic Institute in New York.
Post completing his higher education from USA, Jasbir joined Novellus Systems Inc. and served as a Process Engineer for more than a year. He joined the Manathan Services as a Vice President, Business Development and worked to increase the overall business for the firm 4-folds in 3 years. Then he joined RedSeer as the Partner. Here, he worked for segments like Consumer Internet, Retail and FMCG/CPG. RedSeer has grown 38x since then.
Strategy Consulting is his major area of expertise. He has worked with numerous high-profile clients in every industry to develop result delivering strategies. His strategies have earned RedSeer superior profits and have beaten the competition tremendously.
In his past time, Jasbir likes to read books and travel.
Education:
B.tech, Chemical Engineering: Indian Institute of Technology, Delhi
Ph.D, Chemical Engineering: Rensselaer Polytechnic Institute