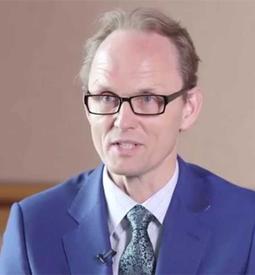 Johan Roos
Johan Ross is a seasoned academician and consultant with 26+ years of experience. He is currently the Chief Academic Officer at the Hult International Business School in London and has held various offices at seven business schools in six countries. He also served as a Captain for the Svea Artillery Regiment in Swedish Army for 6 years. Johan advises RedSeer in its Indian and MENA consulting practice.
"In my experience of working in the army and teaching across business schools, I learnt two important virtues for success – Motivation and Discipline! And the young team at RedSeer always provide a great mix of both."
Get to know Johan
Johan completed his Master of Science from Swedish University of Agricultural Sciences, post which he pursued PhD from the Stockholm School of Economics in International Business in scholarship with the Wharton School (University of Pennsylvania).
Johan served as a Captain in Swedish army for 6 years. He has worked for over seven business schools in six countries namely Hult International Business School, Jönköping International Business School, Copenhagen Business School, Stockholm School of Economics, IMD Business School, BI Norwegian Business School, and The Wharton School. Johan is the co-inventor of the patented LEGO Serious Play™ tool used by management consultants worldwide. He was the Founding and Managing Director for Imagination Lab Foundation and serves in various capacities in international organizations like European Foundation for Management Development (EFMD), Medicon Village in Sweden, and Global Peter Drucker Forum in Austria.
In his past time, Johan likes to read books and travel.
Education:
PhD, International Business: Stockholm School of Economics
M.Sc , Agricultural Business and Management: Swedish University of Agricultural Sciences, Uppsala