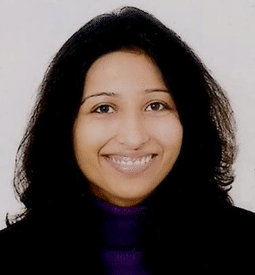 Kirti Saboo Bagaria
Kirti Saboo Bagaria is a Partner and the founding member of RedSeer, along with Anil Kumar (CEO and founder). She was looking to create an impact in the Indian consulting space and worked together with founder Anil Kumar during the seed stage of the firm, to build the home-grown consulting brand RedSeer, from late 2008, long before RedSeer was formally incorporated in May 2009.
"It's an organisation which gives you many opportunities to excel and also empowers to achieve organisational and personal goals simultaneously. RedSeer treats you as an Entrepreneur. It's a place for those who want to be self-driven."
Get to know Kirti
Kirti hails from a small town in Jharkhand where she studied in a Hindi medium school. She overcame adverse circumstances, excelling academically, and went on to study in prestigious educational institutes – Lady Shri Ram College for Women (Delhi) and Indian School of Business (ISB, Hyderabad).
She has worked with ivy league consulting firms such as McKinsey & Co. and The Parthenon Group (London, UK), as well as start-ups such as Zinnov Management Consulting in addition to RedSeer.
Kirti has worked across sectors and functions areas such as growth strategy, cross-portfolio synergies, organization redesign/ restructuring, competitive strategy, offshoring and outsourcing strategy, etc. During her tenure with The Parthenon Group, as a Principal in the London office, she not only gained international exposure and cross-cultural experience, but got the opportunity of a lifetime, to re-structure the healthcare system of a key Emirate of UAE, and positively impact the lives of millions of blue-collar workers.
In her past time, Kirti likes to compose poems, design jewellery, and do story telling for her son.
Education:
MBA: Indian School of Business, Hyderabad
B.Com: Lady Shri Ram College for Women, New Delhi