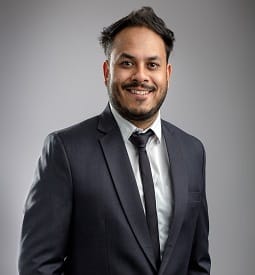 Kushal Bhatnagar
Kushal is an engagement manager at RedSeer. He's part of the strategy & diligence team, wherein he leads eHealth & hyperlocal verticals. He has 7+ years of experience in consulting, with primarily focus on healthcare.
"I've also loved solving problems and that's why I got into consulting – however, my adoration towards problem-solving got much bigger at RedSeer as the scale of unstructured problems is much wider here in the fast-paced startup world."
Get to know Kushal
At RedSeer, Kushal specializes in delivery of strategy & diligence engagements in the India internet space. He has experience of working with funds as well as corporates across the eHealth, Hyperlocal, eGrocery, Fintech and beauty & personal care verticals.
Prior to RedSeer, Kushal gained immense experience in global healthcare consulting and has been able to bring that knowledge to build the digital healthcare practice at RedSeer. In addition, he enhanced RedSeer's capability in the hyperlocal internet space by designing the micro-market opportunity framework and delivering value through it across clients.
Kushal loves to travel and explore new places & culture. He's a sports enthusiasts and plays / follows multiple sports religiously. He is also a good singer and enjoys music.
Education:
B.Tech – Electrical Engineering (NIT Kurukshetra)