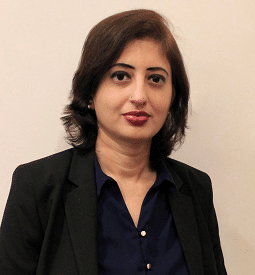 Narmada Lakshmanan
Director – HR
Bengaluru, India
Narmada heads the People Function at RedSeer and is responsible for the Organization's Talent Management and Capability Building programs.
"Redseer is on a growth trajectory and is home to many smart professionals; at RedSeer brainpower and intellect are valued over experience. The work environment is energetic, outwardly positive and upbeat – very little is seen as impossible".
Get to know Narmada
She has extensive experience across recruitment, talent management, employee engagement, capability building, compensation and compliance.
Prior to RedSeer, she held leadership positions at Visionet Systems, Odessa Technologies, Infiniti Research and McKinsey & Company, managing various facets of Human Resources Function. Her core expertise lies in designing and implementing HR Processes and Programs.
Narmada is a sporadic practitioner of yoga and enjoys board games.
Education:
Post Graduate Certificate in Human Resources: XLRI, Jamshedpur.
Bachelor's in English Literature, University of Madras