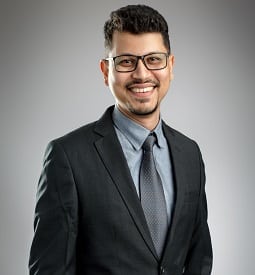 Nikhil Dalal
Nikhil is Director at RedSeer and takes care of content, education and fintech . He has 3+ years of experience of working across research,technology and business strategy.
"At RedSeer, we help new age internet platforms to grow and scale through our thought leadership and deep expertise in internet. Its a team of smart individuals!"
Get to know Nikhil
At RedSeer, Nikhil has advised clients across content and social media, fintech, ecommerce and investors / PEs in India and APAC region.
Outside RedSeer, Nikhil has worked with Cognizant for US healthcare market in business development and strategy roles.
Nikhil enjoys reading, cooking and sketching in his spare time.
His words: I love analyzing issues,solving complex problems and case studies. That's what got me into consulting. Consulting gives you a way to structure things, innovate and work across varied areas and RedSeer has given a perfect platform for the same.
Education:
MBA – Indian Institute of Management, Ranchi
B.E – Mechanical