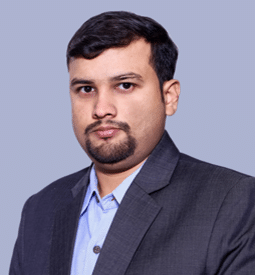 Nikhil Kumar
Engagement Manager
Bengaluru, India
Nikhil is a passionate strategy professional with 10+ years of experience in a variety of domain including P&L Management, Business Development, Corporate Strategy, Consulting and Research. His industry expertise spans across Consumer Goods and Retail sector.
Get to know Nikhil
His past experience includes projects on market entry, opportunity mapping, product portfolio strategy, distribution realignment, competition benchmarking, Go to Market execution and business planning. He has worked with companies/clients across cultures (US, Europe, Middle East, South Asia and Far East) and appreciates their varied approaches towards market development and business management.  His industry knowledge is enriched by varied stakeholder perspective he gained over his career– P&L owner, Sales/Product manager, Trade Partner, Consultant, and Investor.
Prior to RedSeer, he led Emilceramica S.p.A's India business. He was involved in strategic roadmap development, building their retail network with specific focus on business development and brand promotion, sales and account management, BTL marketing and pricing policy formulation.  He was also involved in opportunity mapping for the group in emerging markets of Asia (Far East). In an earlier role, he worked with Tecnova as Project Manager in Consumer goods space with significant experience in market entry and growth strategy assignments. He was instrumental in developing Tecnova's knowledge repository in CPG space and authored several white papers on relevant trends/issues in the sector. Prior to this, he worked as an Equity analyst with Motilal Oswal covering Indian FMCG and Retail companies with specific focus on financial analysis and triangulation of strategy, execution and financial performance. He has advised several large fund houses and insurance companies in the investment in consumer space.
Nikhil loves to travel and is an enthusiast of global culture and cuisine. Over the weekends, he enjoys spending time with his family and friends and doting the food joints in the city. He pursues cycling and swimming to unwind.   
Education:
PGDM, Finance and Marketing: Goa Institute of Management
Chartered Financial Analyst(CFA), Finance, Level III Candidate: CFA Institute
B.Com: St. Joseph's College, Calicut