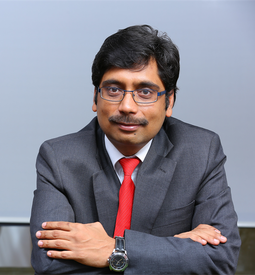 Pawas Misra
Associate Director – Industry Practice
Bengaluru, India
Pawas leads the Industry practice. He brings rich experience in Strategy Consulting, Market Research, Sales and Marketing.
"In the last five months alone, our team has delivered more than a hundred projects – that's an average of one project every business day – all backed by our own strong research. We are doing some really interesting work to create growth stories every day."
Get to know Pawas
Pawas is a research-backed consulting expert with a total of 10+ years of experience, specializing in Growth Consulting. His expertise areas include commercial due diligence, new market entry strategy, portfolio diversification, horizontal & vertical integration, new product & service line development, service blueprinting, marketing planning, media & advertising. He has led projects across sectors including automotive, healthcare, manufacturing, building materials, real estate, retail/ CPG, agri-businesses, education and consumer internet.
A market researcher at the core, Pawas is a strong advocate of integrated research methodologies and non-conventional research techniques, like non-intrusive ethnographic studies and projective.
Earlier, Pawas had cofounded Fluid Axis – a market research and consulting firm, primarily with the intent to help SME's and large family-run businesses in strategic decision making. In this stint, he worked with players in FMCG, real estate, renewable energy, healthcare, dairy and poultry sectors to develop their growth strategies and align marketing efforts. He also helped one of the directorates of the Ministry of Information & Broadcasting to build their strategic road-map; pro-bono.
Prior to research & consulting, Pawas has led sales for Reliance Broadcast Network, where he provided integrated media & advertising solutions to companies in the UP & Uttarakhand region. He played a pivotal role in adoption of FM radio (among advertisers) in the region, launching a regional TV channel and conceptualizing a reality TV show, thereby making the company commercially sustainably in the region.
He has also worked in the downstream oil & gas sector with Bharat Petroleum Corporation Limited (BPCL) as engineering project manager.
Apart from research & analytics, his other passions are theatre and advertising. He has conceptualized, scripted, directed and acted in projects across different theatrical formats and has created award-winning ad concepts.
Education:
PGDM, Marketing & Operations: Indian Institute of Management, Lucknow
B-Tech, Mechanical Engineering: Indian Institute of Technology, Kanpur