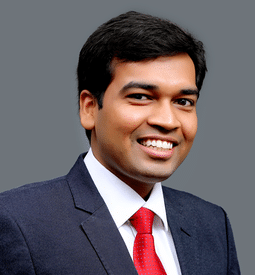 Rohan Agarwal
Associate Partner
Bengaluru, India
Rohan is a an Associate Partner at RedSeer. He specialises in Growth Consulting and leads engagements in Industry Practice.
"Innovative approach, enabled by challenging situations and team's determination, is at the core of RedSeer's Growth solutions for its clients"
Get to know Rohan
At RedSeer, Rohan has helped large corporates, startups and funds in India and Middle East across sectors including Technology, Consumer Durables, Automotive and Telecom on areas like portfolio diversification, market entry strategy, due diligence, and strategic planning.
Prior to RedSeer, Rohan was working as a Corporate Strategy manager at PE Electronics, a brand licensee firm for international consumer durable brands – Philips and Electrolux in India. He has led various internal initiatives in areas of business planning, sales force effectiveness and organization restructuring.
Education:
PGDM, Strategy & Marketing: Indian Institute of Management, Indore
B-Tech, Information Technology: Indian Institute of Information Technology, Allahabad