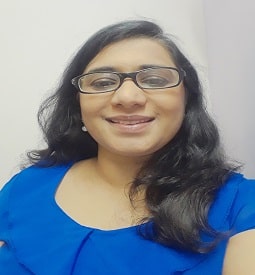 Ruchira Jain
Ruchira Jain has joined RedSeer as an Expert Partner. She is a Marketing Strategy and Consumer behaviour expert with over 2 decades of experience who recently founded Elevate Insights, a Insights & Strategy consulting firm.
Get to know Ruchira
Marketing expert Ruchira, prior to founding Elevate, worked as VP Consumer Insights at Swiggy. Prior to Swiggy, Ruchira was Director, Insights & Strategy at PepsiCo.
In her 11 years at PepsiCo, Ruchira guided the consumer strategy for their entire portfolio of their love-mark brands, helping grow both global brands like Pepsi, Tropicana, Lays and also home-grown favourites like Kurkure, Nimbooz. Ruchira has hands-on experience in market research across large networks such as Nielsen, Ipsos in India and Doxus, now Market Strategies, in the US where she serviced Fortune 500 companies, viz. Intel, Microsoft and Unilever, Nestle.
She brings in a unique mix of FMCG and Technology industry experience; with expertise in both human insighting via ethnography, consumer journey mapping and complex strategic work such as customer segmentation, demand mapping, NPS.
Education:
Bachelor Degree in Economics: Shri Ram College of Commerce, Delhi
Degree in Marketing: MICA, Ahmedabad