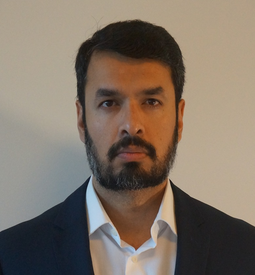 Rupam Srivastava
Rupam is a leading financial advisor with RedSeer, he is a CFA, CAIA and FRM certifications holder. He is also serving on the Board of Virgin Mobile in Latin America and heads the Business Development and Strategy for the Afrimax Group in New York.
"My investment in RedSeer paid the best interest. I worked with one of the most insightful, decisive and capable team. I cherish my experience of advising them."
Get to know Rupam
Rupam graduated in Bachelor's in technology from Indian Institute of Technology, Delhi and did his Master's in Electrical Engineering and Computer Science from Massachusetts Institute of Technology. He also holds a double MBA from Walter A. Haas School of Business (University of California) and Columbia Business School (Columbia University).
Rupam worked as an analyst at Commerzbank AG for a year and later joined Draper Fisher Jurvetson ePlanet Ventures as a Senior Associate. He later joined ePlanet Capital (formerly ePlanet Ventures) in 2007 and is currently positioned as the Director covering investments in the United States, South Asia, and the Middle East. He is also serving as the Senior Vice President at Afrimax Group and is part of the Board in Virgil Mobile Latin America. Rupam masters in mergers and acquisitions and investment banking. He has advised many organization on business development and business strategies.
In his past time, Rupam likes to read books and travel.
Education:
MBA, Finance: Columbia University, NY
MBA. Social Entrepreneurship: University of California, Berkeley
M.Sc, Electrical Engineering and Computer Science: Massachusetts Institute of Technology, MA
B-tech, Electrical Engineering: Indian Institute of Technology, Delhi