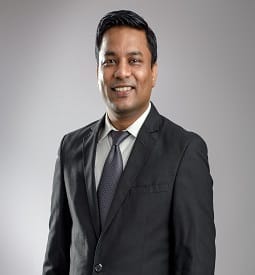 Saurav Kumar Chachan
Saurav is Director at RedSeer and is a part of the Internet and Consulting team at RedSeer. He also takes care of E-tailing and Hyperlocal vertical. He has 7+ years of experience across the entire retail value chain and has worked across mandates including growth strategy, commercial due diligence, market entry strategy and business research.
"At RedSeer, we help players both new age and traditional to keep up with the fast pace world through our deep primary research and internet expertise driven by team of enthusiasts"
Get to know Saurav
At RedSeer, Saurav has advised clients across Retail, eCommerce, Food Tech, ePharma, eB2B and investors/PEs in India region.
His speciality includes new category launches and, online strategy for offline brands in FMCG and fashion space and he has advised multiple giants in this space on their strategy
Prior to RedSeer, Saurav has worked with a leading consulting firm sepcializng in consutling for Retail and CPG companies.
Saurav is a bibilophile and an avid reader and loves to read about latest happening in the internet industry. He also enjoys watching TV shows and listening to podcasts.
Education:
MBA: Indian Institute of Management, Calcutta
B.Tech: NIT Jamshedpur