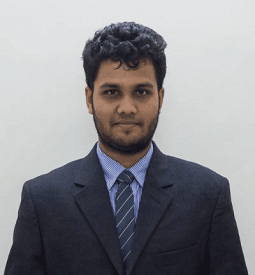 Shashank Subramaniam
Shashank has 3 years of experience covering consulting, strategy, research, and business benchmarking. He is currently part of the team that looks at the ever-changing and dynamic Indian eCommerce market landscape covering aspects like business planning, market sizing and business strategy.
"Coming fresh out of college and being thrown into the deep end of the pool – Redseer has taught me invaluable lessons in being comfortably uncomfortable. Redseer fosters a healthy problem solving and analytical environment that looks to solve challenging business problems in fun, innovative, and sometimes unconventional ways – making every day a challenging and fun experience"
Get to know Shashank
At Redseer, having dabbled with projects in Mobility, Content, FinTech and Payments, Hotel Aggregator Market, Shashank now looks at the overall Retail and Logistics space closely along with a team of analysts and consultants.
On an off day it is just as likely to find Shashank deeply engrossed in a book as it is to find him on his cycle exploring the outskirts and neighbouring areas around Bangalore. Having a sports background, it is difficult to keep him away from the ground for long and he enjoys an evening of basketball, football or any racquet sport.
Education:
BE (Hons, Mechanical Engineering) – BITS Pilani