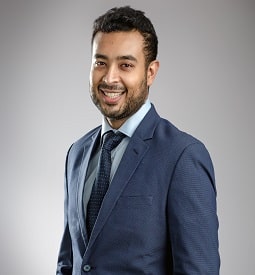 Siddharth Surana
Siddharth brings in 6+ years of experience from across industries which include building disruptive strategies and products for Fortune 50 companies across the globe, enabling lending business in deep pockets of India, and 4 years of experience in the formative years of electric mobility.
"With multiple engagements at RedSeer under his belt, he is well-rounded and experienced to lead challenging projects."
Get to know Siddharth
Siddharth joined RedSeer after he moved on from his startup in the space of electric vehicle mobility and infrastructure.
He has had a wild entrepreneurial journey in the past 3 years, in which he underwent five pivots in a pursuit to identify the most viable offering and built executional capabilities (for which he garnered and leveraged the support of three foreign technological partners from Europe, Singapore and Indonesia).
In his free time, Siddharth enjoys working out, playing sports, meditating (he completed a 10-day Vipassana and loves to share his experience), binging (shows mainly around mystery-thriller), and reading.
Education:
M.Sc, Purdue University, West Lafayette, USA
B.Tech (Civil Engineering), V.J.T.I. , Mumbai
CFA® Charterholder, CFA Institute