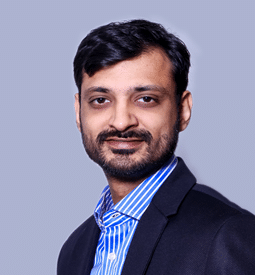 Ujjwal Chaudhry
Ujjwal has 10+ years of experience across Consulting, Healthcare and Fintech
"Love to solve complex business problems and help businesses grow."
Get to know Ujjwal
Ujjwal has expertise in multiple sectors including e-commerce, healthcare and fintech. Ujjwal has helped large corporates enter into new products and categories. He has also led multiple location analysis exercises helping healthcare corporates answer the question Where Next?
Most recently Ujjwal worked with a fintech firm in alternate lending space where he led the business development effort in retail segment. Through innovative solutions, he was able to on-board large corporates on the company's platform where they could get their vendors, merchants and partners get loans through NBFCs
Prior to that, Ujjwal had founded a healthcare diagnostics company which was later acquired by a healthcare corporate. He has experience in innovative business models and technology to help businesses become customer-centric.
Education:
B.Tech. Civil Engineering – Indian Institute of Technology, Delhi