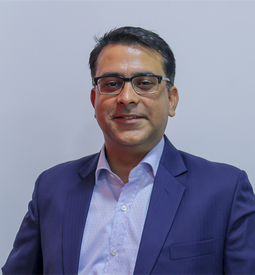 Vishal Bathla
Associate Director – PS
Gurgaon, India
Business development executive for knowledge and information services, helping Professional Services firms effectively leverage on information and efficiently manage their knowledge operation. Worked across Europe, USA and India.
"Helping businesses stay ahead of curve, working with few of the sharpest minds in the industry and extremely bright team of analysts."
Get to know Vishal
Vishal has been at the helm of growth from the start of career – from leading new market entry, to launching new solutions, and sometimes both!
Having spent equal halves of career in product engineering and knowledge services, Vishal brings diverse experience across industries and markets – mainly in Automotive, BFSI, Cleantech, Industrial goods, Telecom and Software. He has extensively worked on topics like industry research, market analysis, M&A research, insights and intelligence and benchmarking.
Bringing best of technology and knowledge services worlds, Vishal strongly believes in information, processes and innovation.
Outside of work, Vishal is an avid traveller and an auto enthusiast. He has travelled extensively in DACH region and relishes driving on Autobahn!
Education:
PGDM, Marketing: Christ University, Bangalore
B-Tech, Electronics and Telecom Engineering: IEC College of Engineering & Tech, Greater Noida