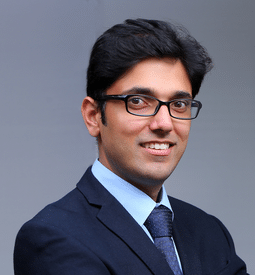 Vivek Pathak
Vivek manages the consumer internet practice for Redseer – advising funds and corporates on improvement areas and growth strategies. He has 10+ years of experience across Consumer Internet and Manufacturing.
"Redseer is the right place for people with growth mindset. You will be amazed how fast and how much you can learn and transform yourself entirely."
Get to Know Vivek
Vivek is an Associate Partner at Redseer Consulting looking at the Indian Consumer Internet space, advising funds across the globe looking at the Indian market and corporates based out of the subcontinent.
He has expertise across the Consumer Internet and Manufacturing domains. During his short stint at RedSeer, he has advised funds on their major investment decisions and corporates on their operations improvement and growth strategies, by giving them a 360-degree view of the market from the competition, consumer, partner, and global perspective.
Prior to Redseer Vivek had founded Benxeen, an apparel brand for the Urban Geeks. The brand quickly became a very popular name amongst the pop-culture enthusiasts and the go-to brand in events like Comic-Con and across the Online portals.
Prior to starting up, he managed large operations heavy tasks at Base Batteries and Tata Steel, wherein he managed team heavy operations, ensured the product quality and devised improvement strategies.
Vivek is an avid photographer, a fitness enthusiast, and a car lover. He loves riding his bike over the weekends and spending time with friends and family.
Education:
B-Tech, Metallurgical & Materials Engineering: Indian Institute of Technology, Roorkee