Feb, 2018
Online Fashion Market Updates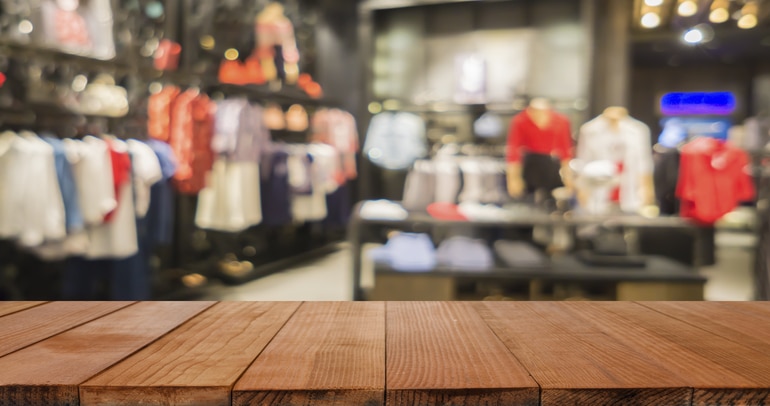 India fashion accessories market expected to double over next four years
Published on: Feb 2019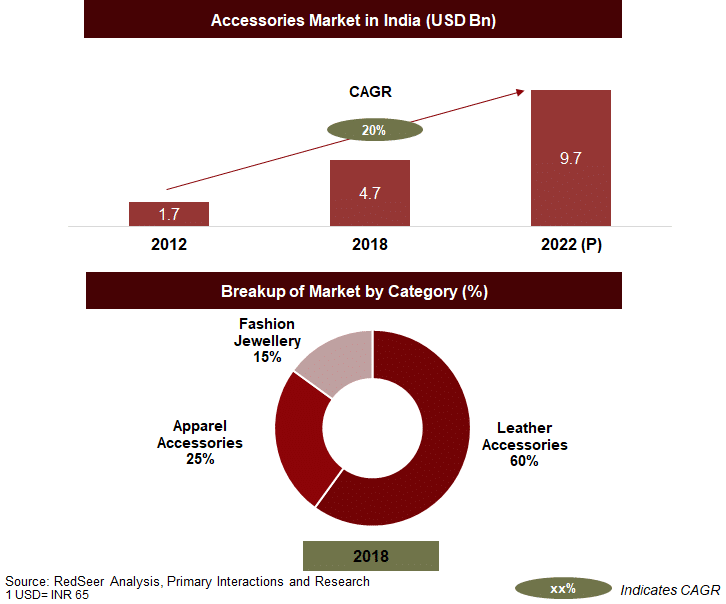 The India accessories market reflects robust growth of 20%, driven by increasing adoption of lifestyle accessories among consumers, and is expected to reach ~USD 10 Bn by 2022 from current size of ~USD 5 Bn

Accessories, an erstwhile complementary category to apparel has evolved to become a mainstream independent category

Owing to the potential, lifestyle brands continue to focus on the segment. It lends to enhanced basket size as well as ATVs

The segment witnesses Organized penetration of 16% and this share is expected to grow at a rapid pace. Niche formats such as airport retailing, kiosks and pop up stores lend significantly to the growth of the organized pie
---
The market reflects sharp segmentation basis product, business model  as well as price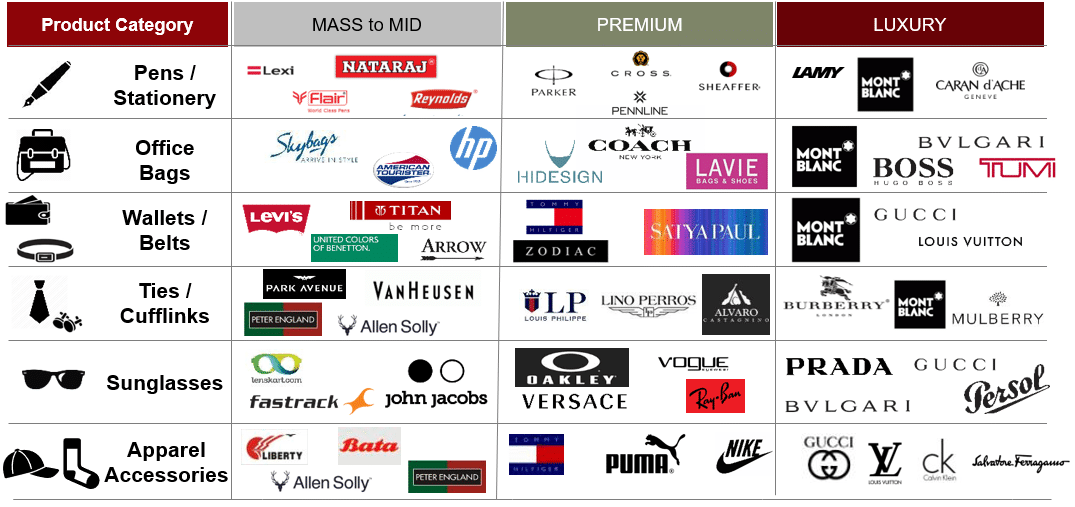 Until recently, apparel brands have been the mainstay of the accessories segment. However, the market has evolved, and is increasingly getting segmented across offering focussed players, lifestyle brands as well as Indian and international brands
Accessories players are blending international fashion trends with traditional Indian styles and elements to offer distinct and unique designs. The ability of a player to reinvent offerings and lend innovation, trend, design will determine the growth
With increasing adoption of accessories from consumers, international brands are expanding into Metro and Tier 1 cities while domestic brands are eyeing Tier 1 and Tier 2 cities for scale and growth
---
The vertical online fashion players have better unit economics compared to the same categories for the horizontals
Published on: Oct 2018
The horizontals are still running good discount schemes for customer acquisition in the fashion category thus resulting in negative contribution margins. The verticals have higher focus on private labels which attract higher margins which is driving the positive contribution margins in their favour.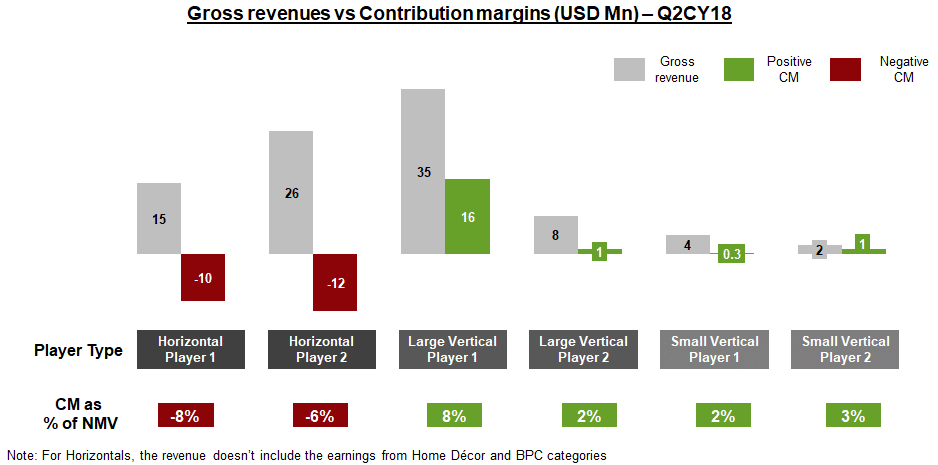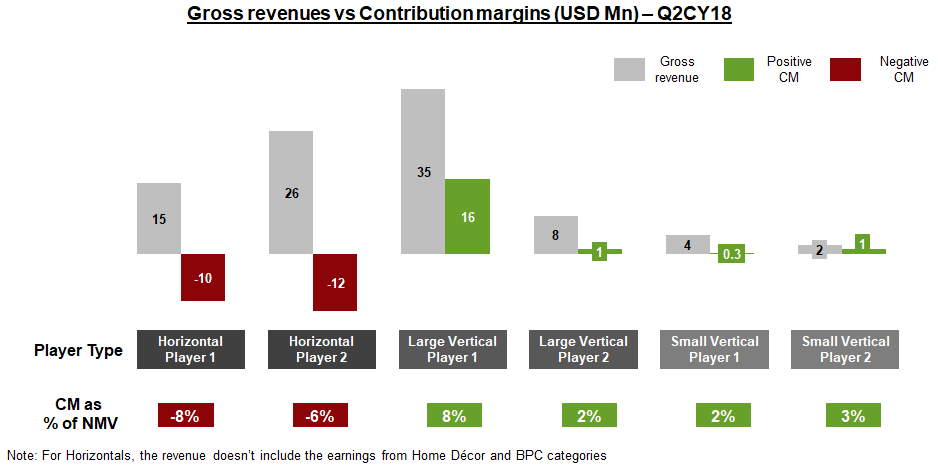 Both horizontals and verticals witnessed an increase in consumer  satisfaction from OND-17 to JFM-18
Published on: Jun 2018
The online fashion market witnessed an increase in consumer satisfaction with both horizontal and verticals players in JFM-18. Multiple sale events like Republic day sale and end of reason sale led to the increase in consumer satisfaction as the offer and discounts provided attracted the consumers. And since the volume of these sale events was less than the festive sales the fashion e-tailers were able to have a better control on delivery experience.
The market is largely dominated by horizontals and large verticals
Published on: Jun 2018
The online fashion market is largely dominated by horizontals and large verticals but the small verticals are growing at a fast pace. The small verticals have been able to create a niche by offering good assortment and pushing private labels. Going forward we expect the industry to remain fragmented as various players have been able to provide good consumer experience.
---
Brand and Price are the top consumer decision making criteria while buying online fashion
Published on: May 2018
The online fashion consumers give highest importance to brand while buying. This is largely because the trust required while buying fashion online is the high and consumer generally go for the brands they trust. Price is the second most important criteria. The online fashion verticals which are pushing their private labels are thus trying to become a brand by focusing on providing a good quality, reasonably priced product to attract the consumers.
Online fashion has stronger penetration in Metros, however contribution from smaller cities is also significant
Published on: Jan 2018
All the leading horizontal players receive more than 25% of their sales from tier-2+ cities leading to higher share of online fashion from tier-2+ as compared to overall online retail.
Online Fashion – Tier wise split, USD Billion
Verticals have been narrowing the gap with horizontals in online fashion.
Published on: Jan 2018
While the Flipkart's and Amazons of the world continue to a have an edge in the online fashion market during festive sale quarters, the market split nearly 50-50 for the other quarters as verticals are increasingly asserting themselves.Growing number of fashion-conscious consumers are attracted to verticals by their superior consumer experience and their collection of high quality and affordable private labels.
INSIGHTS
Talk To Our Expert