THE ECONOMIC TIMES: India's Flipkart and America's Amazon will adopt vastly divergent strategies in the New Year after years of matching steps in the battle to dominate one of the world's most dynamic ecommerce markets, say analysts who also expect Paytm Mall, which is backed by China's Alibaba, to open a third front.
Flipkart — the country's largest online retailer — will woo more customers in smaller cities and towns with its own brand of consumer products.
Amazon, on the other hand, will look to deepen the range of offerings for its premium customers as both companies look to entrench their positions and also open new markets.
Fierce Competition for Top Slot
The two companies, so far, have competed fiercely for leadership in the Indian online retail market — estimated to be worth $17-20 billion — with deep discounts, the most exclusive deals on smartphones and a wide array of fashion products particularly during the high-profile festive season sales.
This strategy, say analysts, will change as the industry grows at about 35% in the next five years, and customers look to buy more than just phones and fashion items online.
RedSeer Consulting estimates the mobile and fashion categories to account for about 68% of overall online sales in 2018, down from 72% in 2016. Meanwhile, more buyers are emerging from smaller cities and towns, and for newer categories like groceries and for budget phones.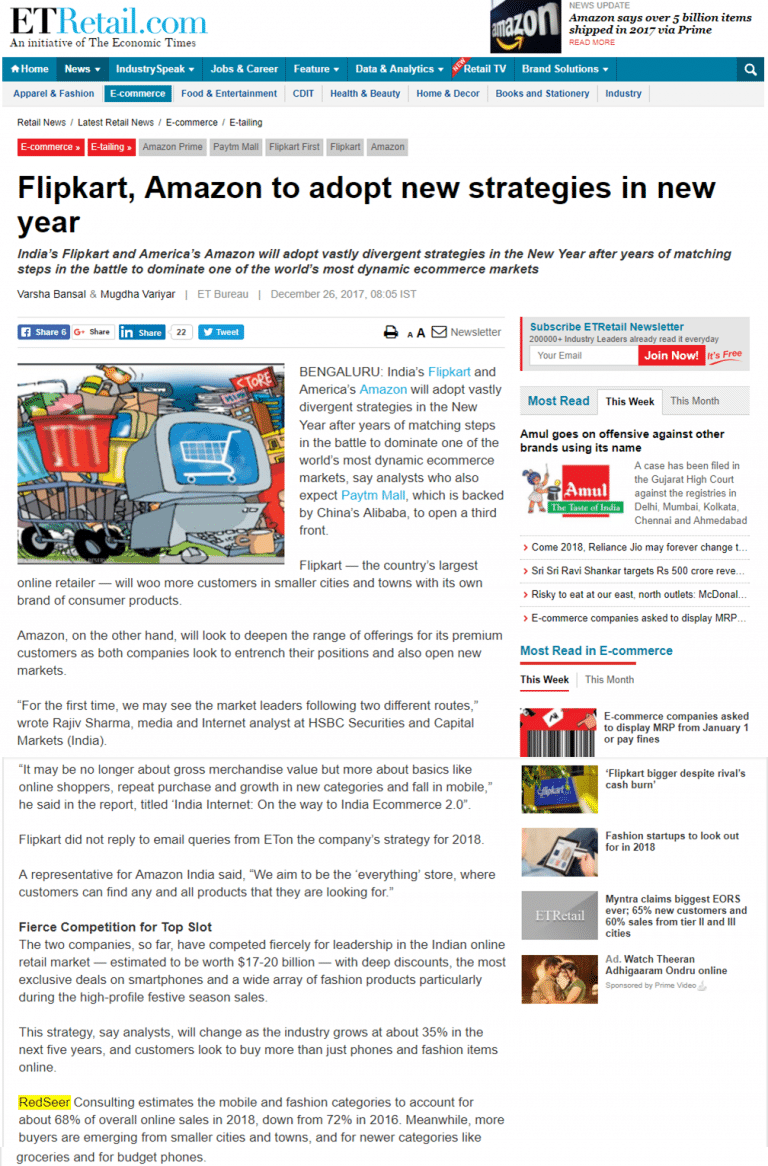 Click Here for the complete Article.