ECONOMIC TIMES: Etailer Flipkart will conduct surprise checks on sellers to audit product quality to reduce return rate due to poor quality products that has been a bane for ecommerce companies in India where returns are as high as 30%.
If they fail to pass the audit, sellers could be delisted or lose the Fassured badge (a quality and speed badge, given to select products) from the platform, the company said in an email to its sellers.
Flipkart aims to reduce returns by 10-15% in the next 12 months by enhancing quality of products and thereby increase sales. India's largest ecommerce company — bought out earlier this month by Walmart for $16 billion — is looking to turn profitable in coming years.
While Flipkart did not disclose its return rate, the etailing industry has been grappling with high return rate leading to a significant loss in revenue for both marketplace and sellers.
RedSeer Consulting, which tracks the ecommerce sector closely, found the industry was dominated by high returns and cancellations with the difference between shipped and fulfilled gross merchandise value being as high as more than 30%. Fashion category has the highest cancellations and returns while mobile and appliances has the least. "We feel the industry needs to focus on ensuring the right products get delivered as 30% is good amount of revenue to be lost," said a RedSeer report.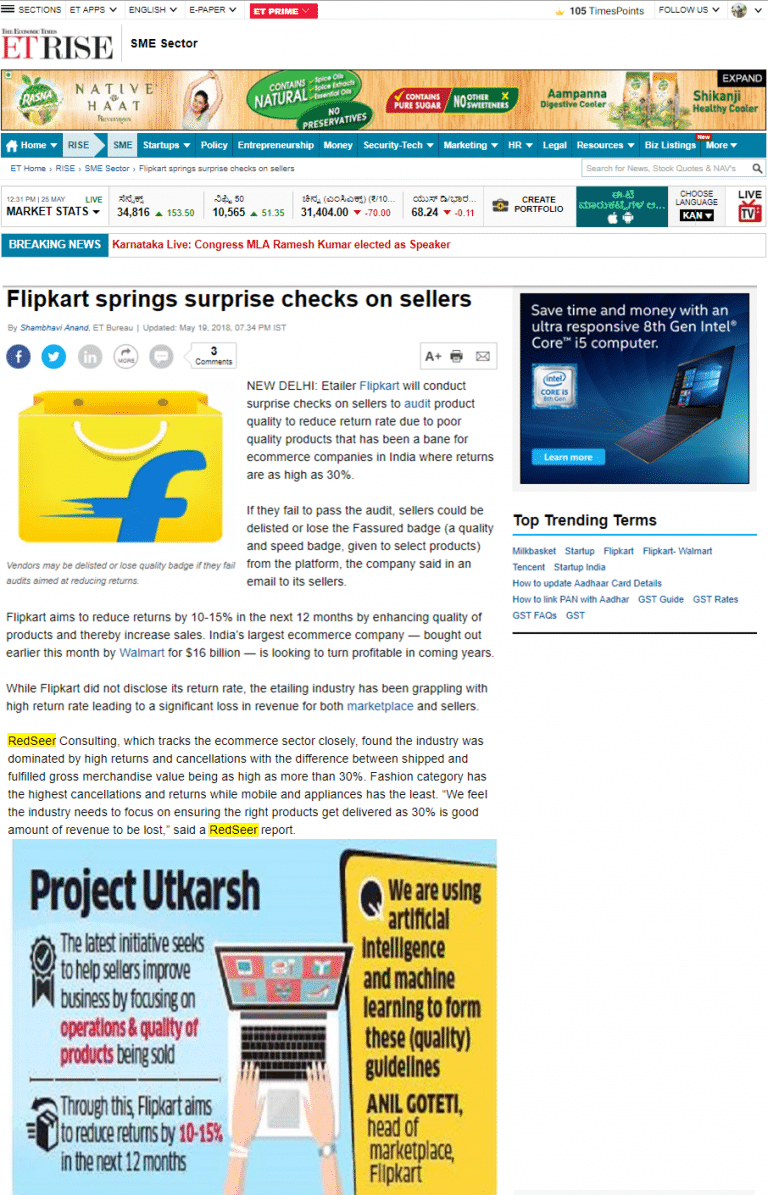 Click Here for the complete Article.