Jun, 2020
Meet the Indian startup that seers
RedSeer has evolved from a one-man show in 2009 to a 200-odd member team in 2020, from a nondescript office in Koramangla to occupying three floors, replete with chic decor, in Bengaluru's startup corridor HSR Layout, from working for free to commanding a price.
---
Forbes: By providing data and insights to both startups and venture funds, RedSeer Consulting has emerged as one of the top homegrown consulting firms in India.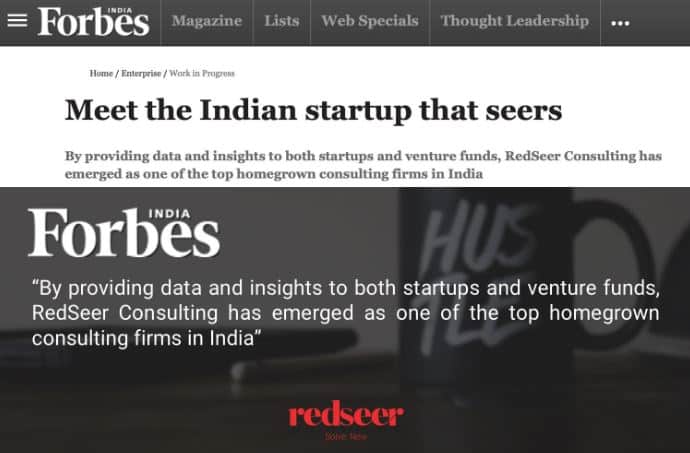 Click Here for the full Article.
INSIGHTS
Talk To Our Expert