YOURSTORY: With small-town Indians accounting for around 41 percent of all online shoppers, they are increasingly becoming the driving force behind ecommerce in India.
India lives in her villages – so said Mahatma Gandhi all those years ago. The ecommerce industry, specifically online retail, seems to have taken this quote to heart.
Large marketplaces like Flipkart and Amazon, and the newest kid on the block Paytm Mall, are all focusing on getting the small-town Indian consumer to shop online and this focus is showing results.
Advisory firm RedSeer Consulting shared that e-tailers saw a 33 percent rise in monthly active shoppers in 2017 from 15 million in 2016 to 20 million last year.
2016 was a bad year for Indian online retail with growth slowing to 12 percent, according to analysts. For the fiscal year 2016-17, the Economic Survey puts the ecommerce market's growth at 19.1 percent with the overall size at $33 billion.
Shoppers in Tier II and smaller towns grew three fold compared to metro shoppers and accounted for nearly 41 percent of the overall online shoppers in 2017.
Residents from non-metro towns will account for 55 percent of all active online shoppers in 2020, according to RedSeer. The advisory firm predicts that overall there will be 185 million active shoppers in 2020.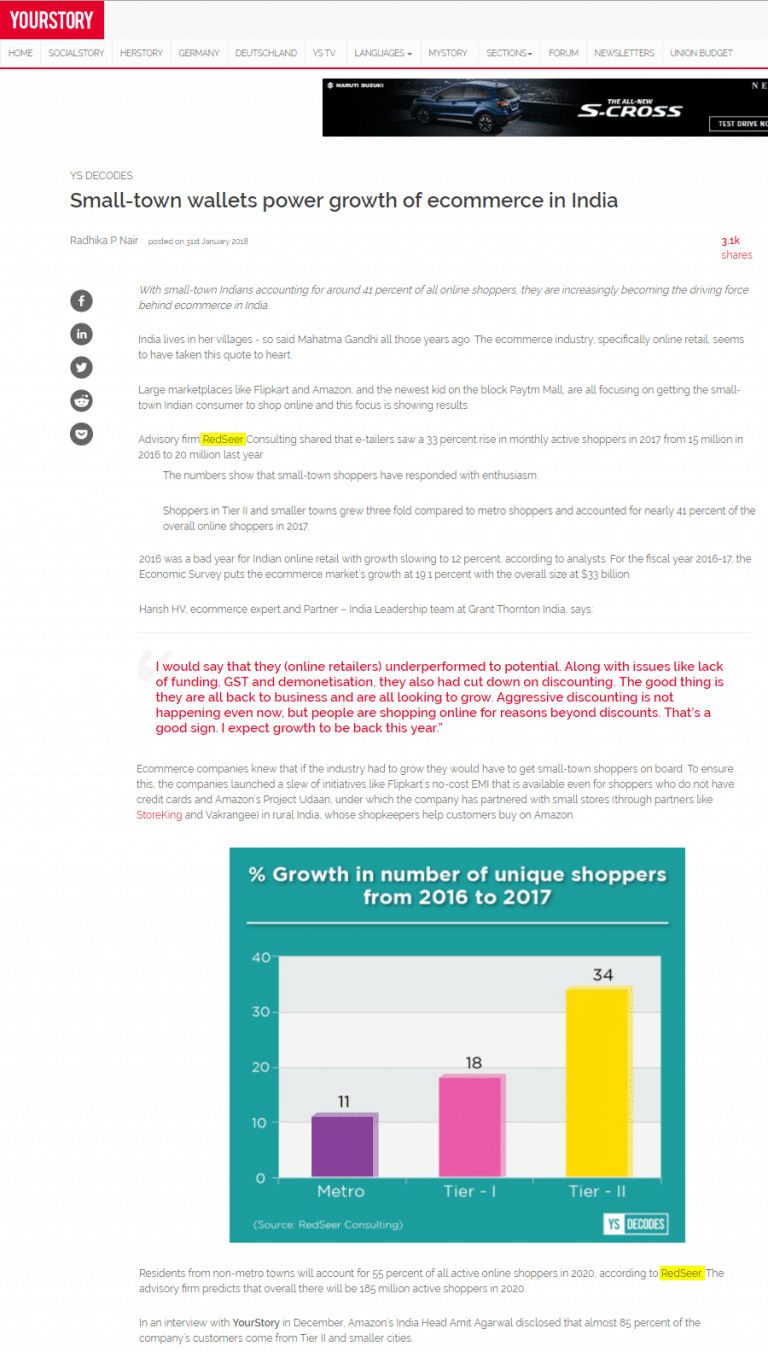 Click Here for the complete Article.