In this week's edition of our newsletter, we'd like to highlight a new development in India's retail and e-Commerce sector. Consumer is king, they say. It's true: businesses are constantly developing to serve the needs and demands of their consumers, and it is no different in this sector as well. Our research suggests that a new breed of online shoppers have emerged, and they're asking for more. Here's our story on the latest retail channels, and the huge opportunity that it is paving for digital-first brands.
1. Online retail is entering into a massive growth phase on the back of ever expanding penetration to smaller cities in India and incremental y-o-y GMV growth across categories
The current B2C retail landscape is evolving rapidly with the emergence of new consumer behaviors and expectations.
2. But it doesn't end there. Social and video commerce is creating a new retail channel for an aspirational new India, supported by >$1 Bn funding in 2021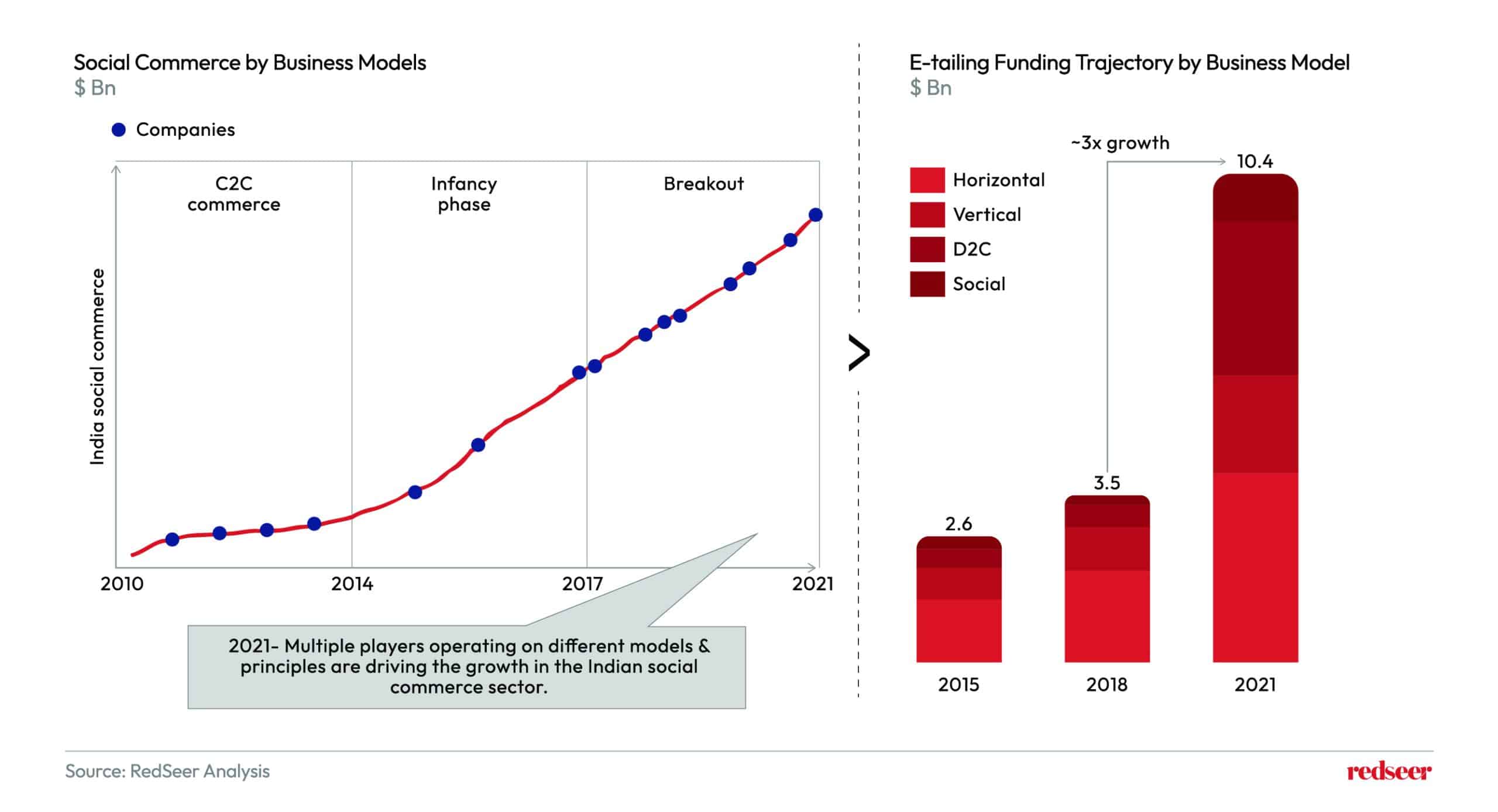 This growth is being powered by the increasing adoption of smartphones, which are becoming the mobile commerce platform of choice for consumers in Tier 2 and 3 cities.
3. Powered by multiple models, Video commerce has massive potential; China case study proves its disruptive potential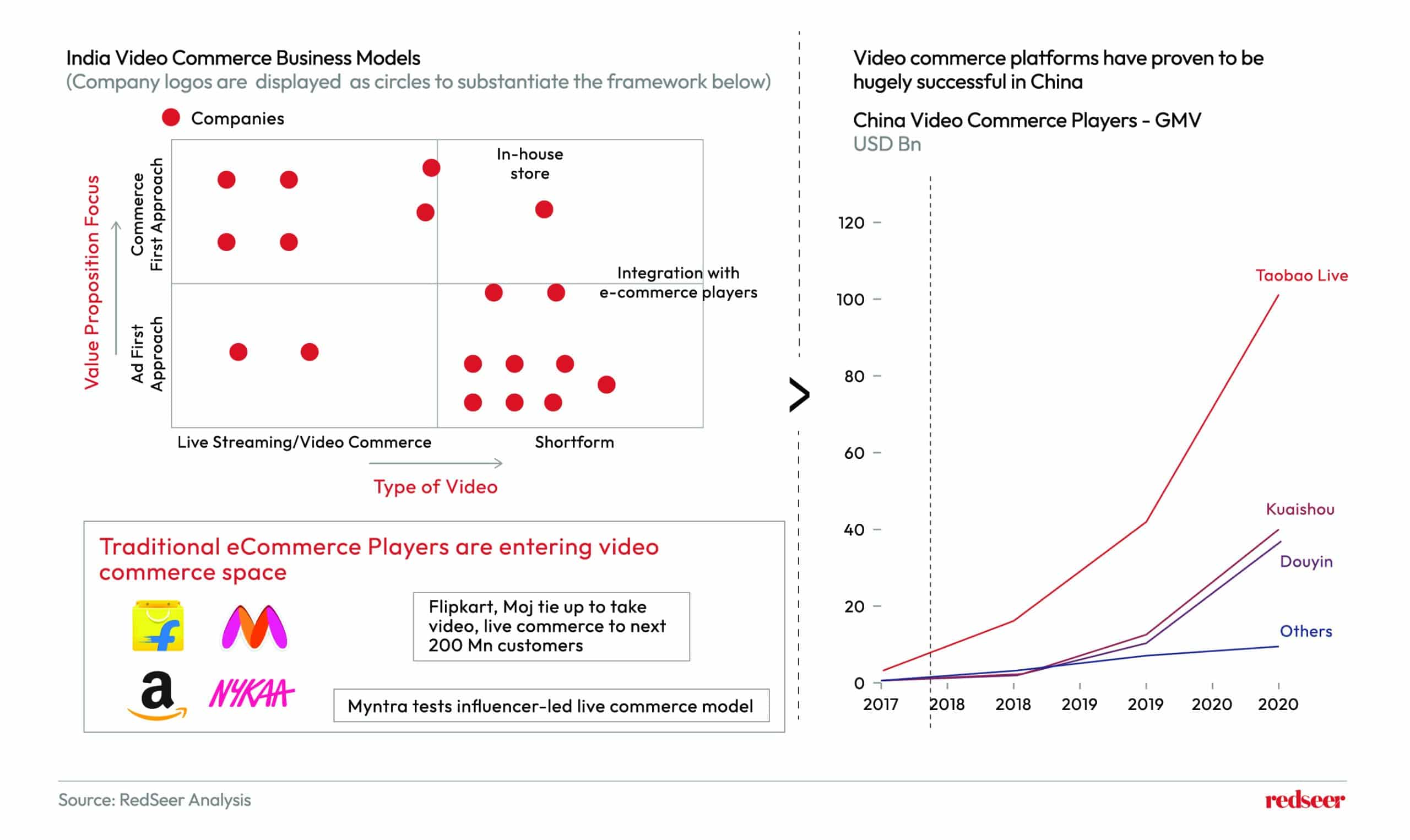 This is because consumers are increasingly turning to video to learn about new products, compare products, and share experiences. Video commerce enables brands to tell their story in a whole new way, in a way that is engaging and entertaining. It further helps them to build a relationship with the consumer, which ultimately strengthens the brand.
4. As a result, digital brand are finding it increasingly rewarding and have a ~$250 Bn opportunity by 2030
With the rise of these new retail channels over 2021-30, many more digital first brands will scale exponentially this decade.

The country's rapidly growing digital-first population, growing internet usage, and expanding digital-first economy are expected to drive significant growth for digital-first brands. Already, digital-first brands in India generate more revenue than legacy brands, with the size of this opportunity expected to increase significantly over the next decade. This presents an enormous opportunity for digital-first companies to tap into the country's rapidly growing digital-first population, expanding internet usage, and growing digital-first economy.
It goes without saying that digital first brands that are adopting these channels have a huge leverage over traditional ones. The rise of new retail channels, particularly video and social commerce, is further changing the way consumers shop and what they expect from brands. As a result, Digital First Brands are finding it increasingly rewarding to engage with consumers in these channels and offer them a seamless, omnichannel experience. The success of such brands will depend on how effectively they leverage these new retail channels and how they innovate on the digital front to offer a superior omnichannel experience.