Globally, apps are taking superapp journey by adding services to its offering and increasing per-customer revenue
Published on: Jul 2019
A country/region becomes superapp ready when its large base of the population is smartphone first instead of desktop and the ecosystem of apps customized to local needs is not evolved.
WeChat in China leveraged this opportunity first where the customer traffic coming to its app for social media and communication need were offered additional services such as – payments, cab booking, food services, leading to increased revenue realization. South-East Asia followed where the ride-hailing companies Grab and Gojek were able to take this journey. In India payment apps led by Paytm and PhonePe and more recently Telcos such as Jio are slowly evolving into superapp.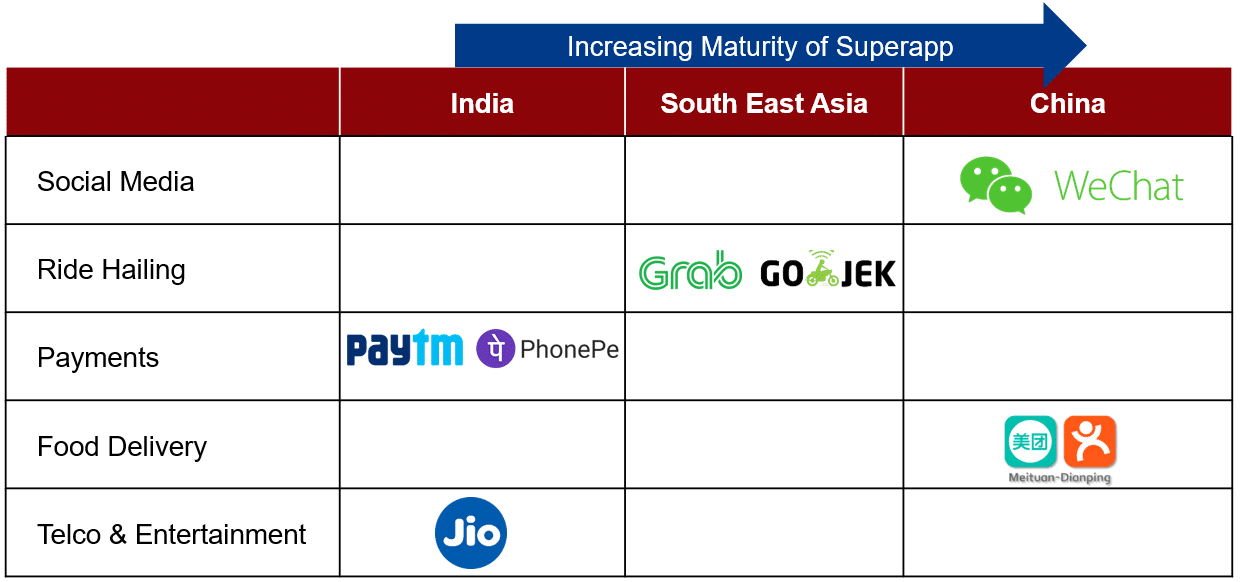 ---
MENA countries are displaying digital behaviour similar to countries where superapps have emerged
MENA countries are smartphone first. This is similar to Asian countries which have seen an emergence of superapps. In comparison, western countries continue to see a near equal split in smartphone vs. computer usage. In Asian countries, internet usage grew at the same time as smartphone usage, leading to smartphone-first connected population – an aspect necessary for the growth of superapps.
It is in this scenario we see MENA countries to be the next possible ground for the emergence of superapps.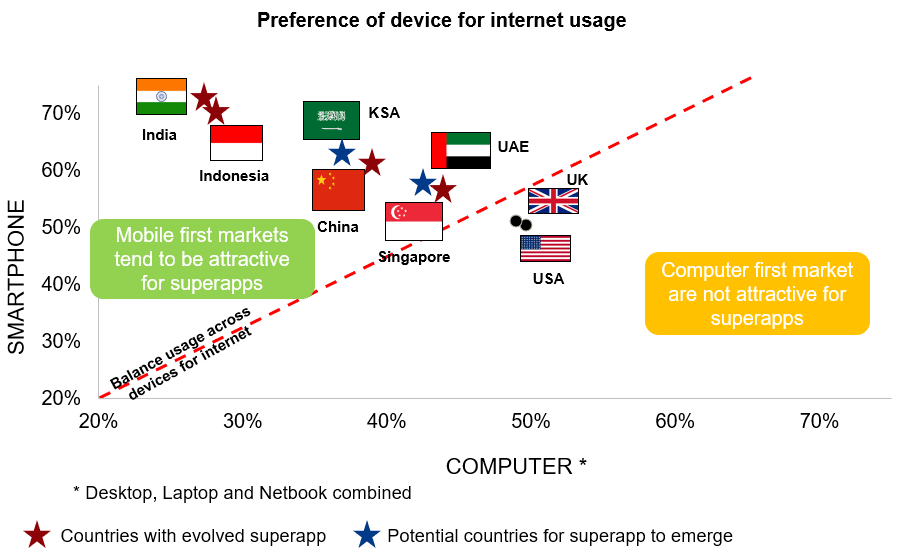 ---
Multiple sectors in MENA could become superapps
For an app to grow into a superapp, it needs high customer traffic and frequent customer visits. In MENA, superapps are yet to surface, however social media apps, ride-hailing, Telco and Food delivery apps check the boxes on both these parameters.
Social media apps have 90%+ penetration in UAE and 60%+ KSA indicating both high traffic and high-frequency usage. Etisalat with Smiles offering in UAE and STC with STC pay in KSA lead in telco and entertainment segment. Delivery Hero (Zomato and Talabat) are observing high traffic with the growing influence of online food ordering in UAE. Both Amazon and Noon feature in the Top 20 most visited online players and are continuously trying to add more products and services to increase visit frequency. Ride-hailing players with synergies with food delivery are also not far in the journey to drive traffic on its platform.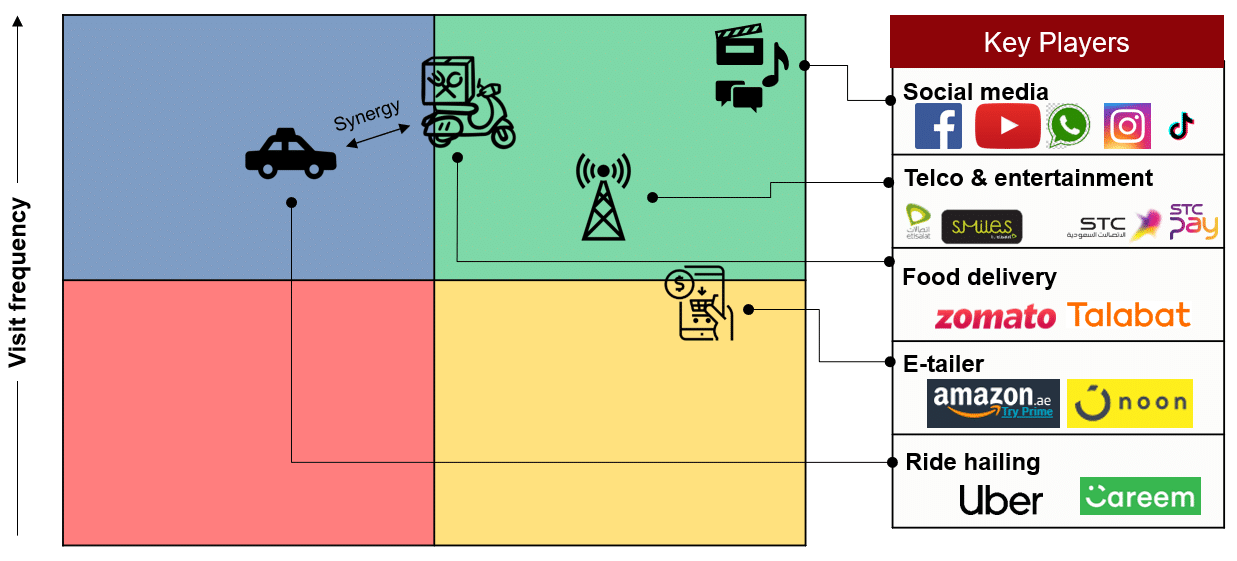 ---
Service offering mapping of potential superapps in MENA w.r.t superapps globally