1. How have various Indian internet sectors been impacted by Covid-19?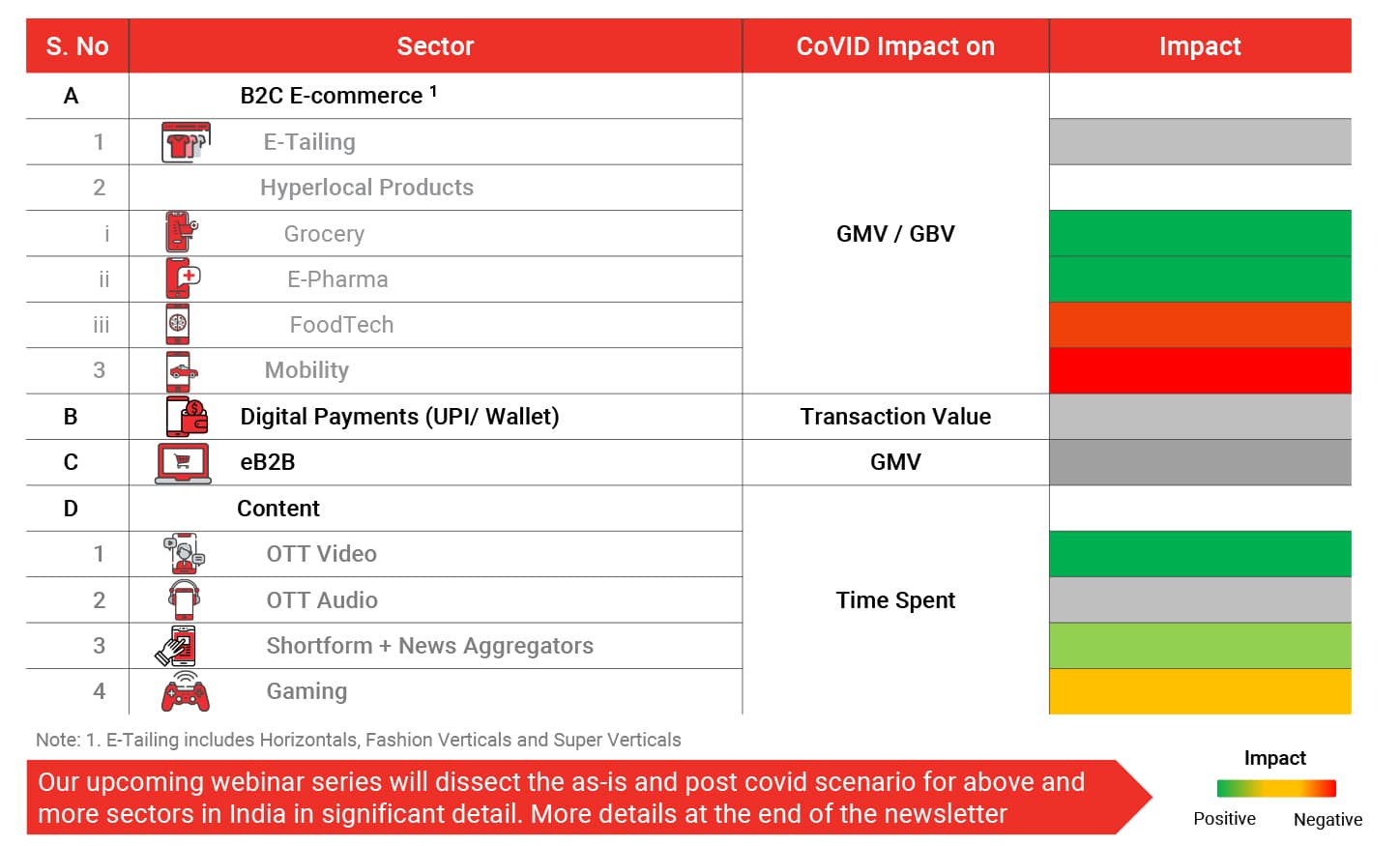 Internet sectors in India, like in other countries, have been impacted by Covid-19 differently. With a clear differentiation seen between impact taken by high contact sectors like Mobility vs low contact sectors like Content.
While this is just a brief analysis from our in-depth primary on these sectors, our upcoming webinar series post 20th April will cover the as-is scenario and our views on post Covid-19 world in much more detail.
---
2.China Context- As Covid-19 de-escalates, we get a first glimpse of the post Covid-19 world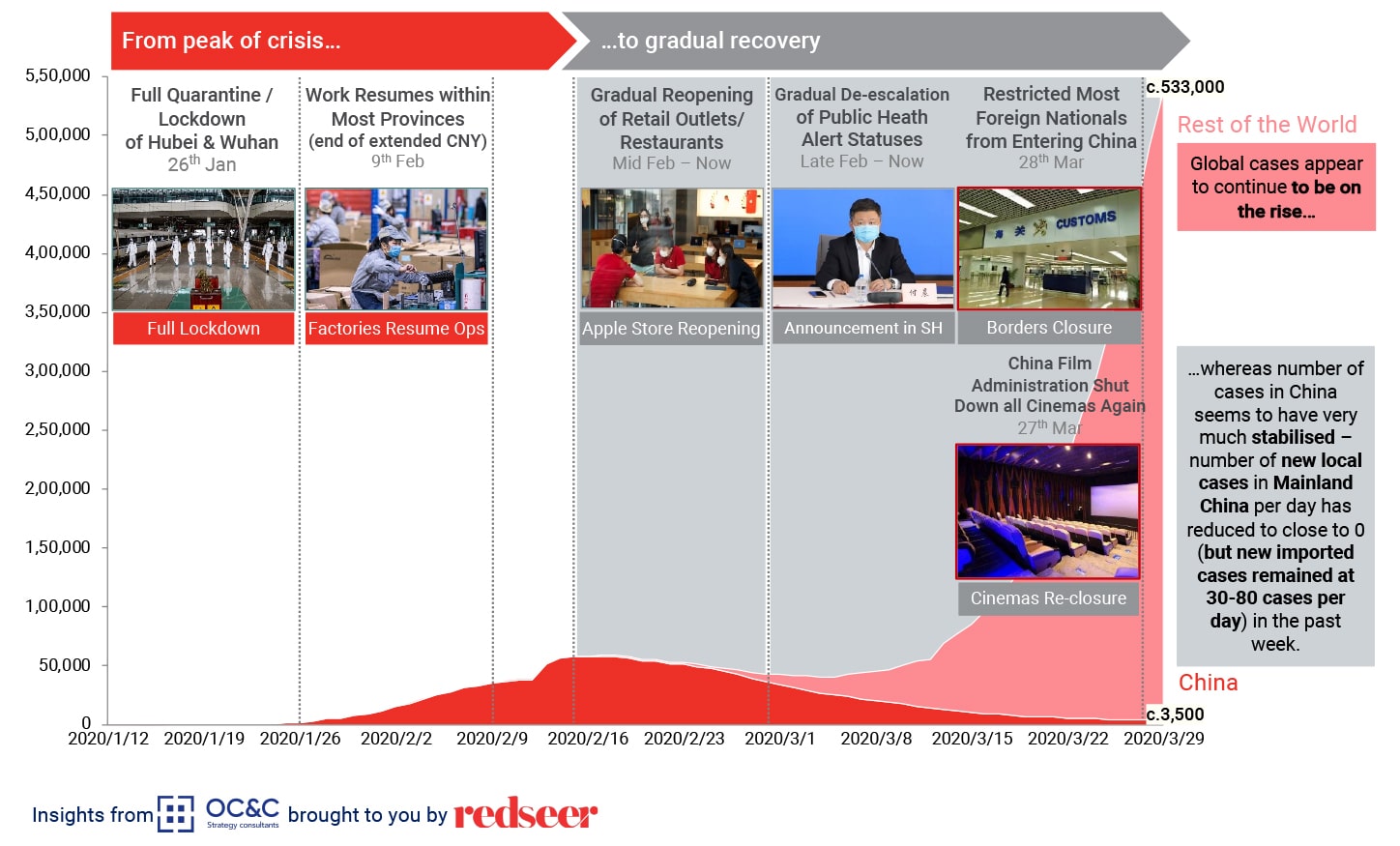 China's Covid-19 situation has been deescalating in early March, with many signs of gradual recovery along with rebounding consumer confidence.
Yet even as China has been recovering, the rest of the world has been sinking deeper into this crisis. Hence the China context provides significant learnings for rest of world and India on how their sectors will look like post Covid-19.
---
3. eCommerce- Livestreaming driven sales in China accelerating disruption in traditional and online retail during and post Covid-19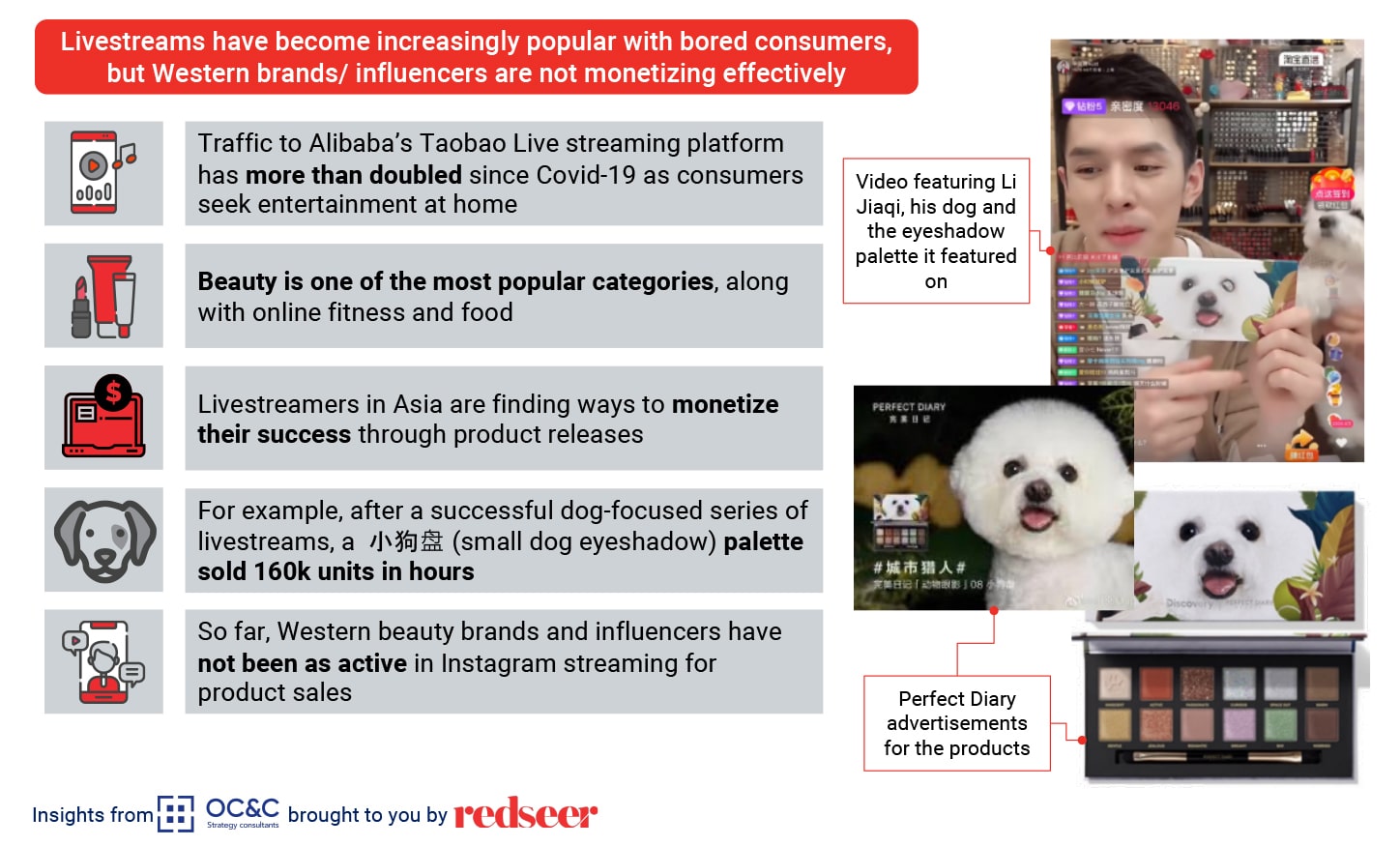 Chinese consumers have increasingly lapped up livestreaming offerings during and post the lockdown. While livestreaming was already rising organically pre-Covid-19 on the larger internet platforms in China, the lockdown seems to have accelerated this trend further.
In context of India, livestreaming is yet to become as popular as it is in China, but given these learnings, will livestreaming be the next big lever that Indian brands and e-Tailers need, to accelerate their sales post Covid-19?
---
4. Foodtech- During and post Covid-19, Chinese consumer decision making criteria for dining in or ordering food delivery changed, perhaps permanently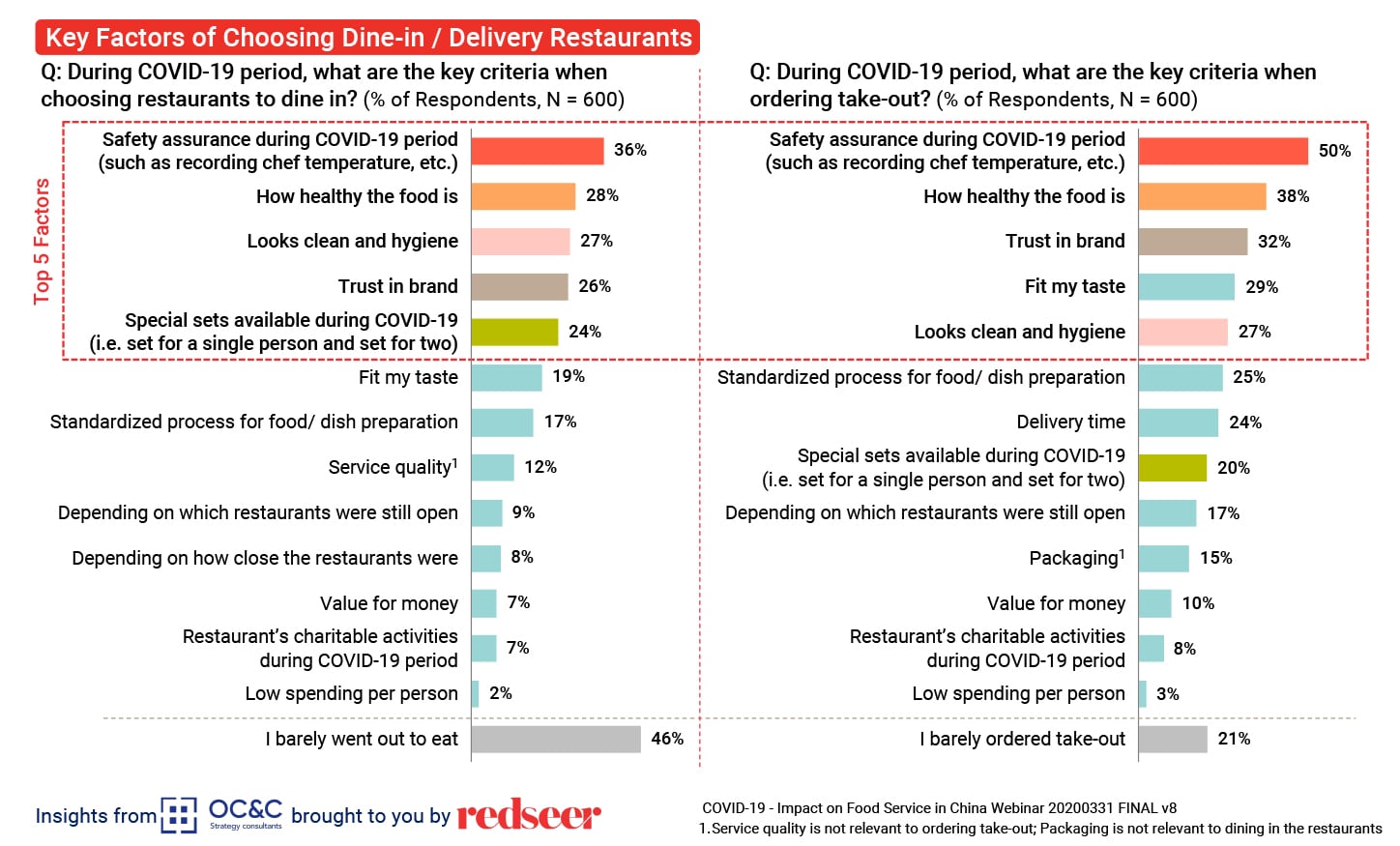 Food is one sector which has been intensely impacted by Covid-19. The learnings from China show that in a post Covid-19 world, consumer criteria for choosing a dine-out or delivery will be significantly different from earlier. With safety and hygiene taking a high priority.
This has significant implications for both restaurants as well as for food delivery platforms, on how they succeed in managing and delivering on this new set of consumer demands.
---
5. Ride-Hailing- DiDi in China drove various trust-building initiative to drive adoption post Covid-19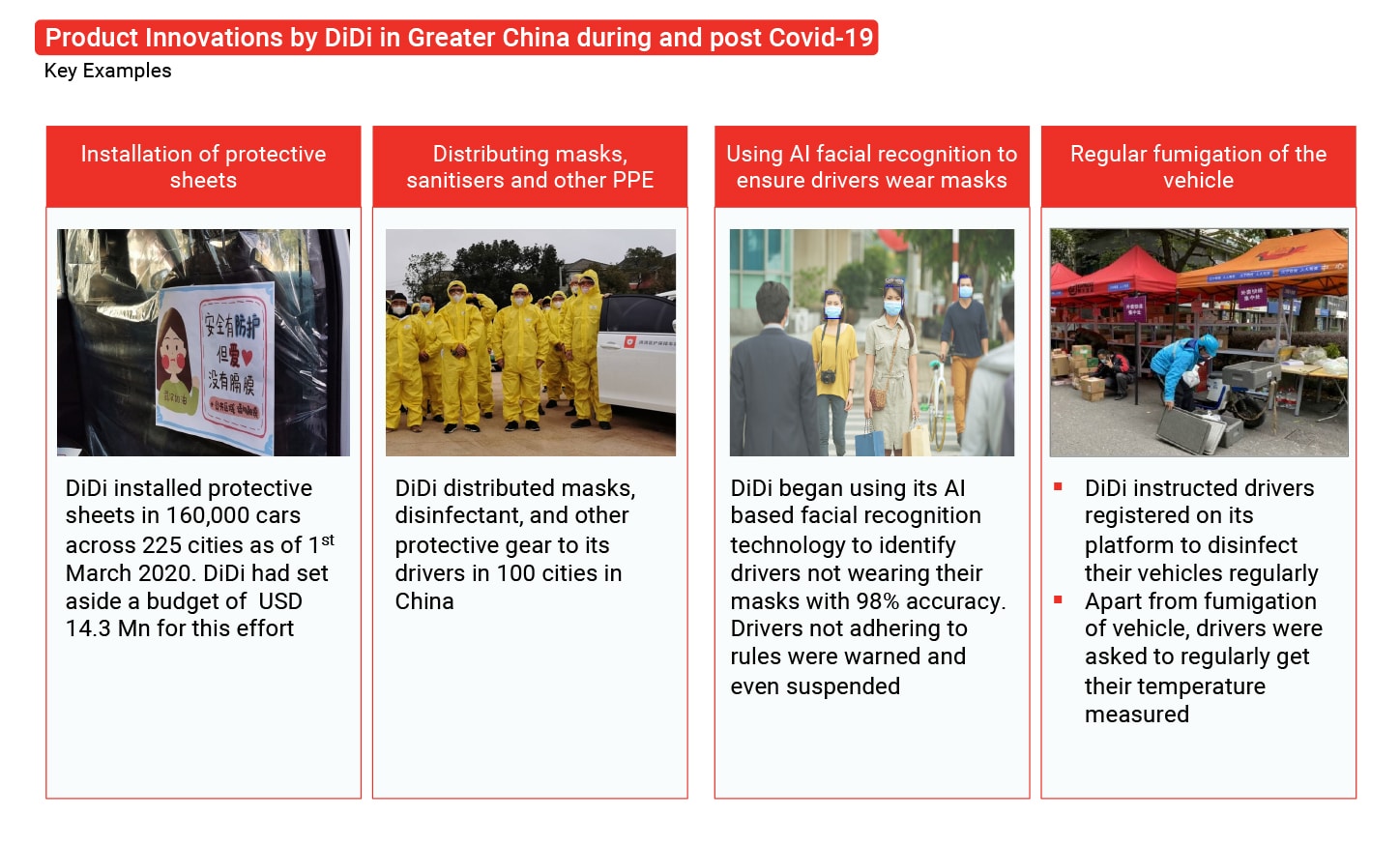 Ride hailing is one of the sectors most impacted by the lockdown and possibly it will take significant time to rebound back as well.
In this context, the ride hailing giant DiDi has been driving multiple initiatives to build trust amongst worried consumers and eventually restart the growth engines. Will Indian ride hailing giants follow suit?