1. Credit card adoption has been limited in MENA due to Shariah non-compliance, despite high banking penetration.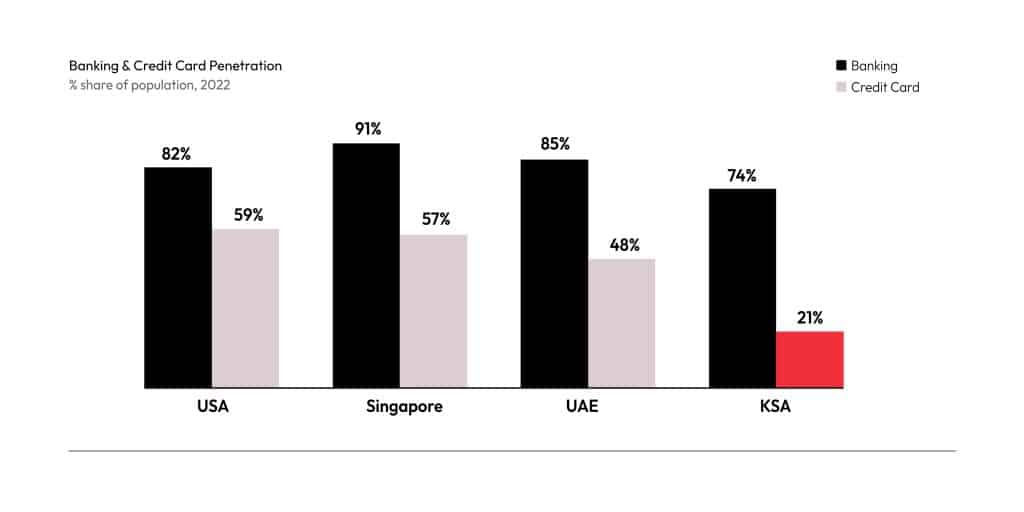 Despite having a well-established banking sector, KSA faces hurdles when it comes to credit card adoption, with adoption ~20%. This is significantly lower than that of its global counterparts. The primary reason for this low adoption rate is the Shariah non-compliance of credit instruments. In adherence to Islamic finance principles, transactions involving interest are strictly prohibited, and this presents a significant challenge to traditional credit instruments such as credit cards within the KSA market.
2. BNPL services have seen strong adoption; Although UAE has been the pioneer, KSA is now driving the sector's growth in the region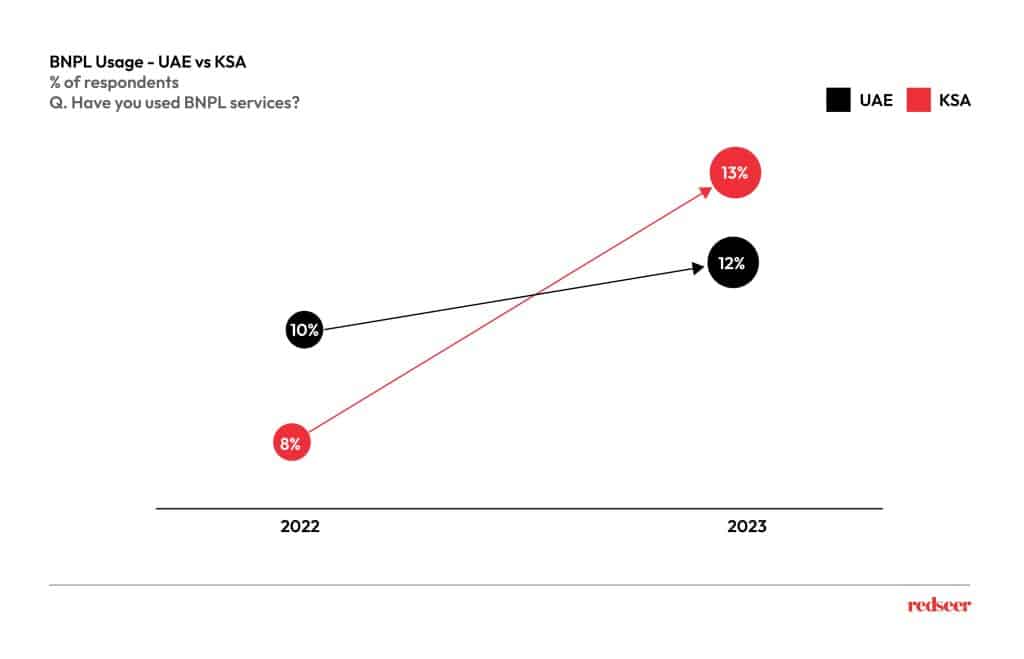 UAE had been at the forefront of the BNPL growth, but KSA has made significant strides. KSA has seen a surge in adoption from 8% to 13%, overtaking UAE in the BNPL race. This growth is underpinned by several factors, including economic reforms that are attracting investors, a mature regulatory framework, and a government focus on fostering fintech innovation. Currently, the sector contributes to only around 2-3% of ecommerce sales in the region, presenting a large headroom for growth.
3. While funding, product fit, and favourable regulations has helped the segment scale, companies now need to expand sectors, product portfolio while assessing profitability and risk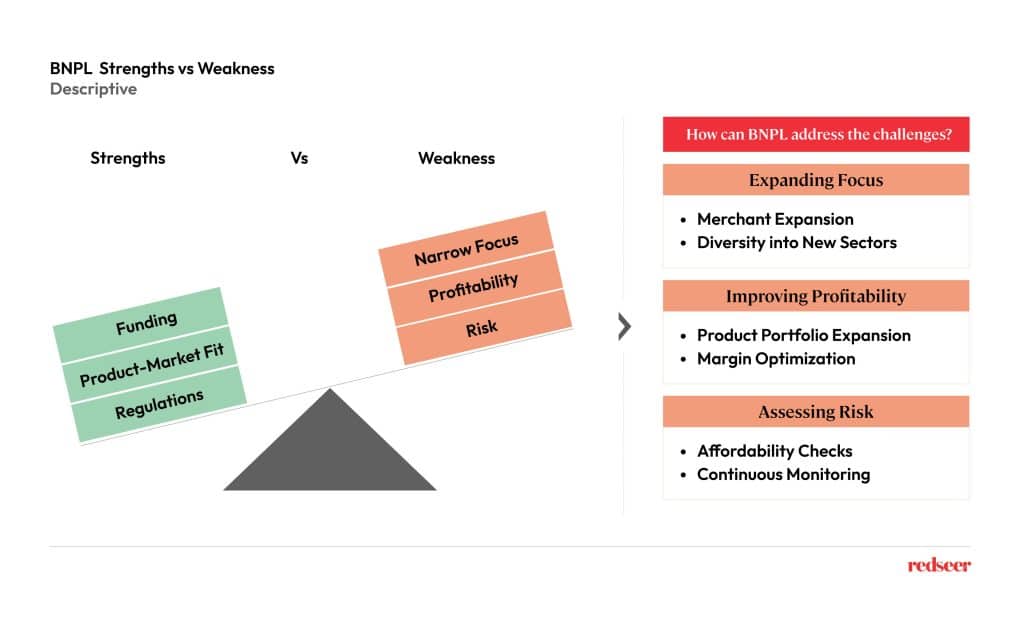 BNPL sector in the region has experienced robust growth, capturing approximately 1/3rd of the fintech funding in 2022. Leading the charge are platforms such as Tabby and Tamara, which have not only cracked product-market fit but have also benefitted from the favourable regulations in the region.
However, in the next leg of its evolution the sector needs to focus on sustainable growth. To achieve this, BNPL players must expand their reach into new sectors to broaden their customer base. They should also enhance profitability by diversifying their product offerings and exploring strategies to optimize profit margins. Furthermore, one of the most significant challenges on the horizon is effectively assessing and managing risks to ensure the sustainable growth of the sector.