The UAE real estate market is booming, thanks to Russian expats and local buyers. In the short term, Russian expats are fuelling the market, while in the long term, local buyers will drive growth. In this newsletter, we'll explore the top trends and factors that are contributing to this growth, including the influx of Russian expats, the growing interest of local buyers, and the government's efforts to stimulate growth. We'll also discuss the opportunities that this growth presents for the real estate industry, and how real estate agents can stay ahead of the competition using digital media.
1. Russian Expats are fuelling UAE Real Estate investments in the short-term…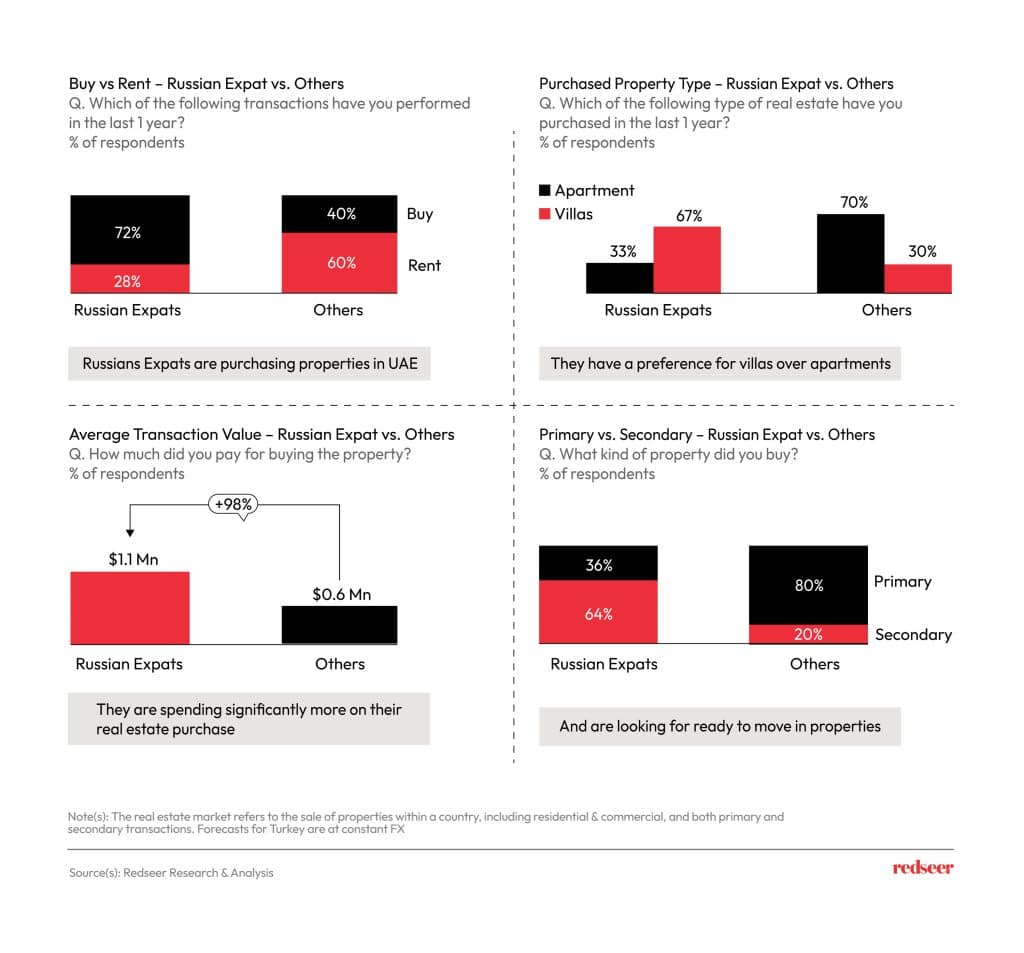 Russian expats are increasingly settling in the UAE due to its stable economy and politics, making it a safe haven for high-net-worth individuals seeking refuge from conflict-exposed regions. These expats prefer the UAE's upscale residential real estate market, with villas accounting for about two-thirds of their investments. Secondary sales, with an average ticket size of $1.1 million (twice the market average), dominate 80% of these transactions.
2. But, long-term growth comes from Local Expat's growing inclination towards property ownership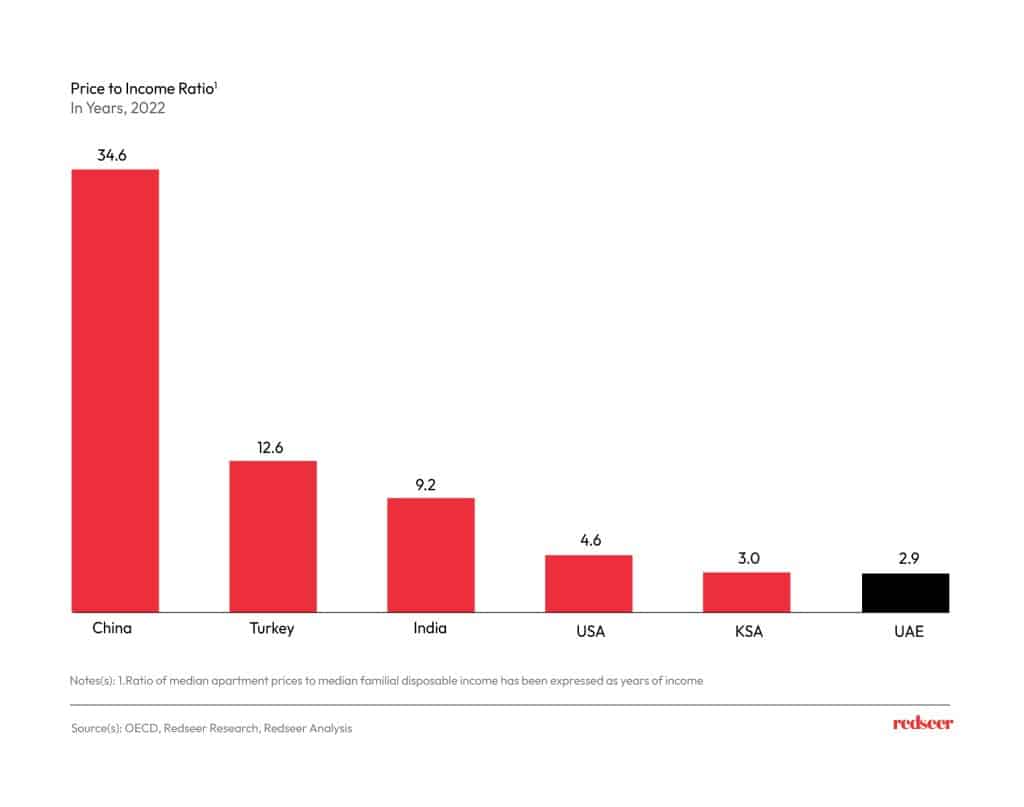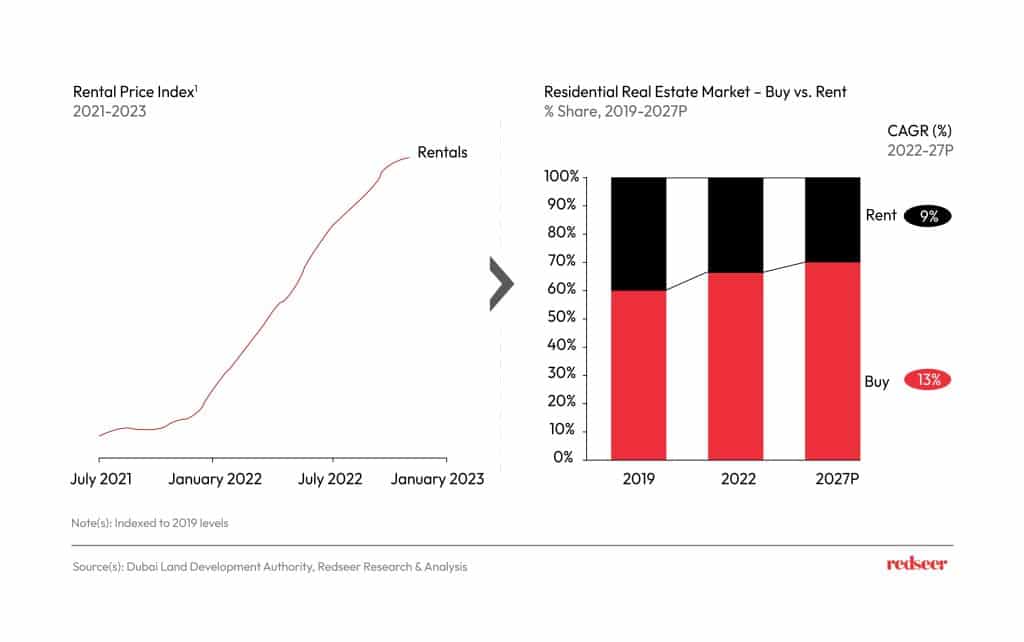 Long-term growth in the UAE is fueled by three factors: affordable real estate investments, rising residential rents, and government deregulation. The real estate market has rebounded from the impact of COVID-19, but is still below its 2014 peak, leaving room for property value growth. Residential rents in the UAE are steadily increasing, making the decision to purchase property more salient. The government has implemented initiatives to stimulate growth and attract expatriates, such as allowing full company ownership without a local sponsor and introducing a post-retirement visa for expatriates.
3. And the lines between agents and content creators are blurring with the growing influence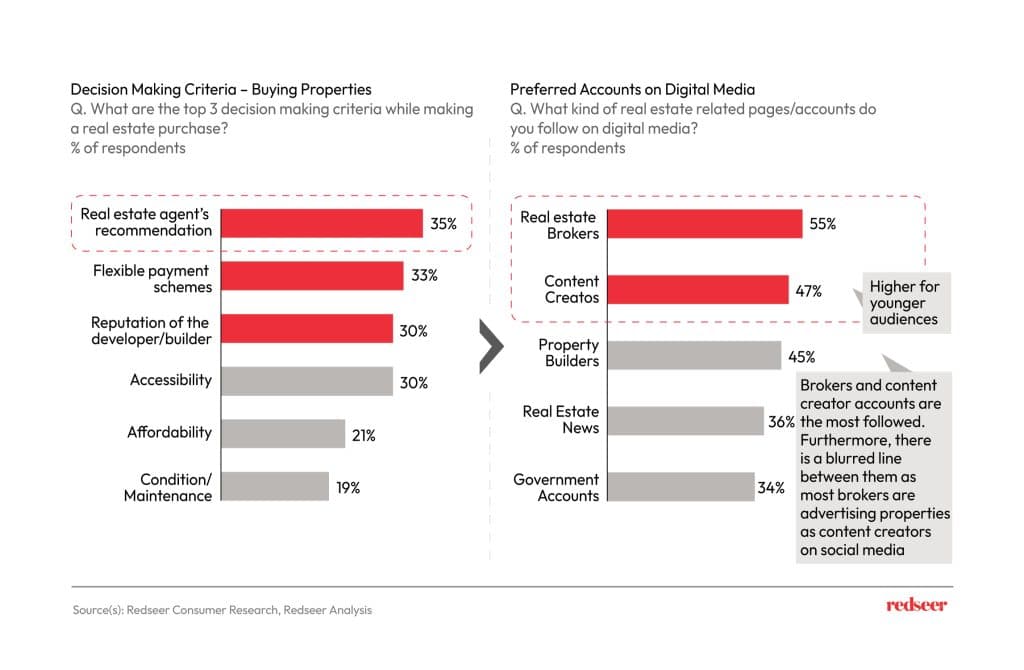 Real estate agents guide buyers with their market expertise. They offer tailored advice and understand the market dynamics. In the digital era, agents on social media have gained influence, sharing valuable content on property investments, market trends, and exclusive listings. They use digital channels to advertise and build their following, blurring the lines between agents and content creators. The UAE real estate market is poised for continued growth in the years to come. The above-discussed factors along with the increased access to a wider audience on social media all contribute to this growth.