1. eGrocery category continues to do brisk business during COVID, with GMV up 45% in May 2020 vs Jan

COVID-19 provided a significant push to the eGrocery market as consumers realized the value of at-home access to groceries. In addition to providing convenience, variety & value, eGrocery platforms are now considered to provide safety as well.
The eGrocery platforms initially struggled with meeting the high demand due to logistics issues, but were able to cope with them later. Hence, although the overall e-commerce business took a hit, eGrocery business grew significantly during lockdown.
---
2. Basis the strong growth, we expect eGrocery exit GMV in 2020 to reach ~2.5x of its entry GMV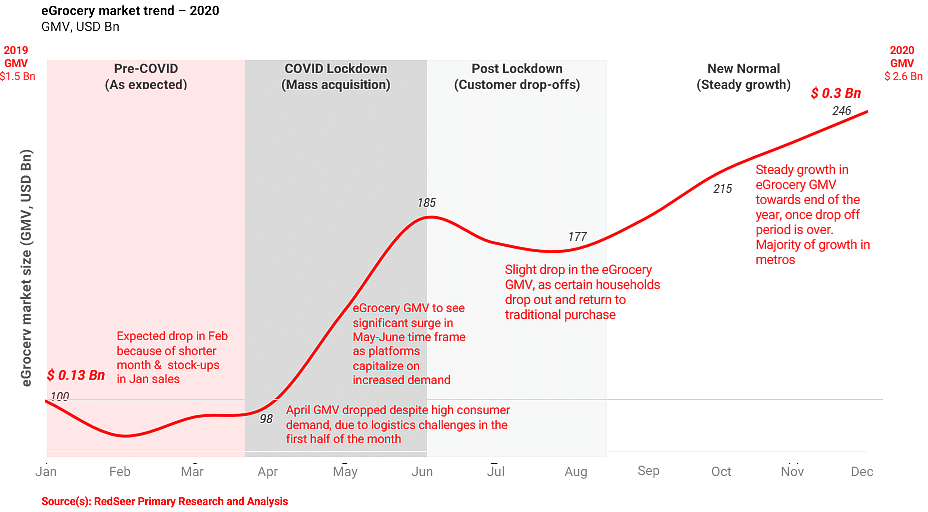 Overall, eGrocery is likely to exit 2.5x of the monthly GMV by the end of 2020, compared to how it started.
Despite the initial slowdown in March, eGrocery GMV will shoot up and reach its peak in May-June timeframe. Once the offline channel becomes more available post June, there will be some drop in eGrocery GMV before it reaches a stabilization point around Aug. Post that, the sector is likely to see a steady growth. Overall GMV for 2020 is expected to be 1.7x of 2019.
---
3. Reliance's JioMart (launched post COVID) has immense potential to disrupt the eGrocery space, but will need to overcome the market barriers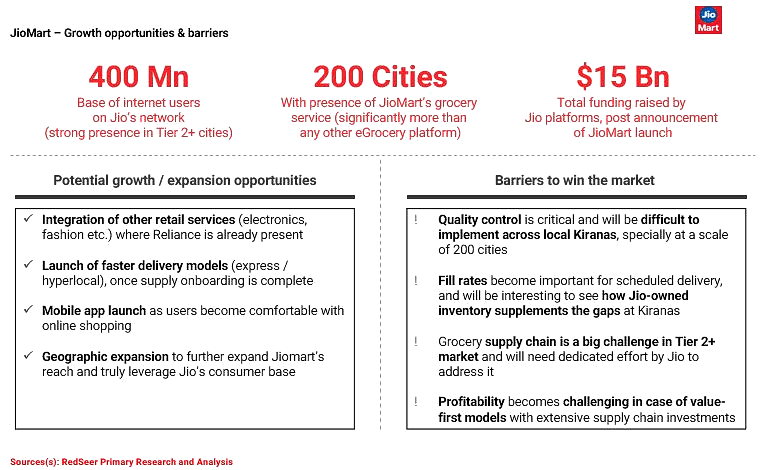 JioMart has been recently launched in the eGrocery space and is leveraging its network of retail & local Kirana stores to delivery groceries at home. It plans to ride on the huge base of 400 Mn Jio internet users, most of whom do not shop online today. It has launched its service across 200 cities i.e. more than any other eGrocery player.
JioMart has capability to become an integrated retail platform by including other products / services under its umbrella, but will need to put in dedicated effort towards meeting quality & fill rate expectations of consumers.
---
4. Other established and new players also have a significant opportunity as eGrocery market grows rapidly in 2020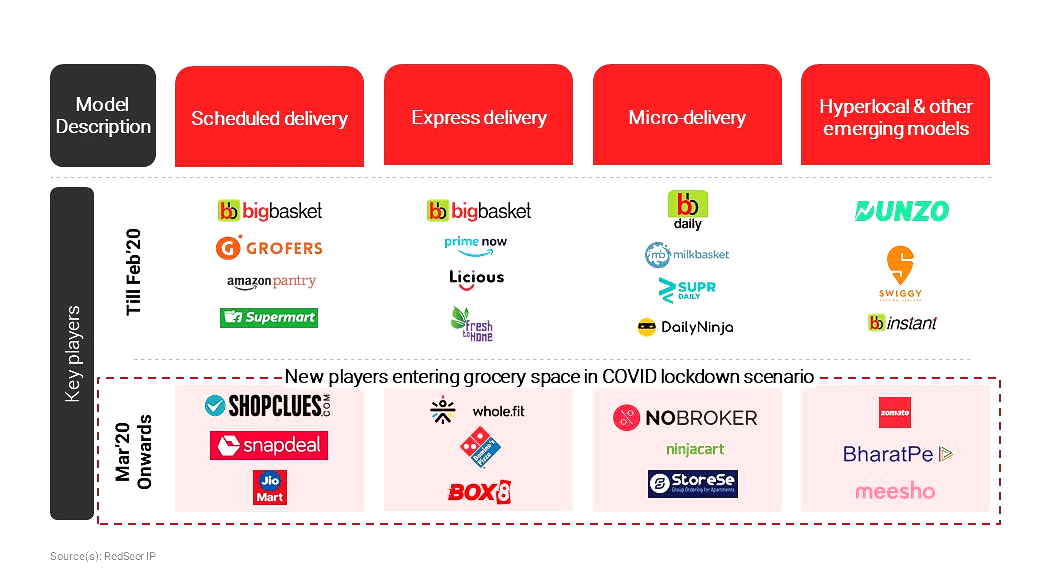 In order to fulfil the increased demand during the lockdown period, multiple e-commerce platforms entered the eGrocery space, operating on different delivery models. However, newly entered players may have quite the fight on their hands in order to take away significant share from the more established incumbents.
5. In our upcoming event we will dissect which eGrocery players were 'Stars of the Show' during COVID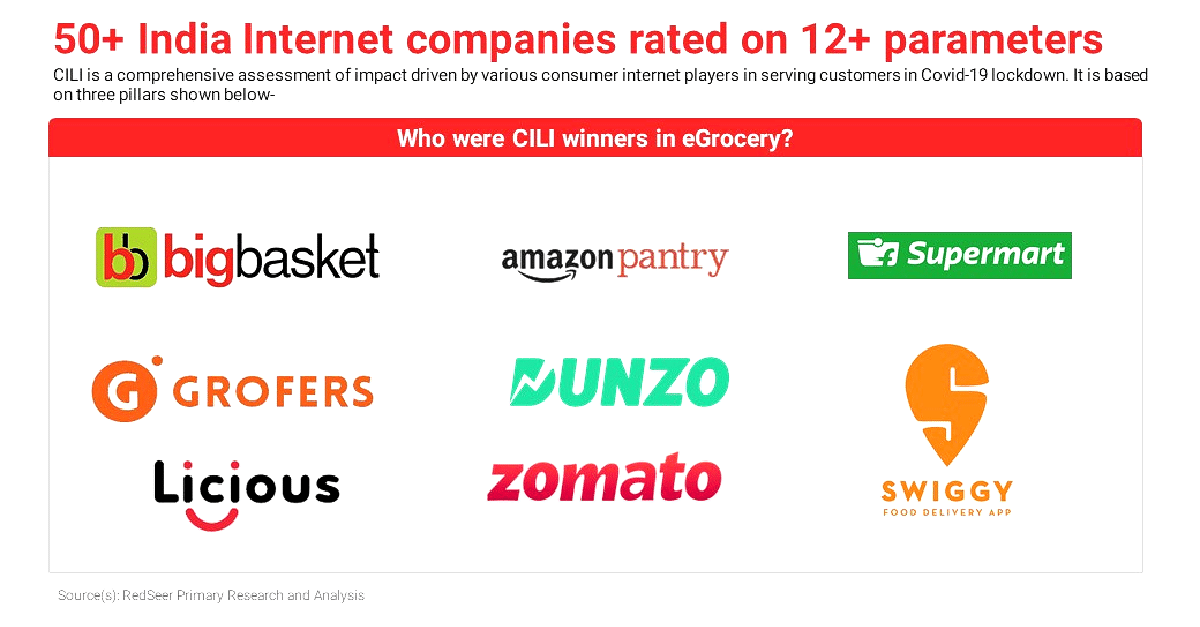 Even as the eGrocery market grows rapidly in 2020, creating opportunities for all players, achieving high consumer satisfaction and empathy during COVID is likely to drive long term retention and stickiness.
Stay tuned for our upcoming event on 2nd July to know more about which eGrocery players were top rated by consumers.