In our last report, we addressed how Neobanks are disrupting India's banking landscape, and the immediate play for these digital-only entities. Since neo banks seem to pique the interest of our readers, we decided to drop yet another cover on the emerging banks of the future. Let's have a look at what Kanishka Mohan and his team have to share with us:
1. A bank for everyone: Neobanks are the latest digital-first innovation in banking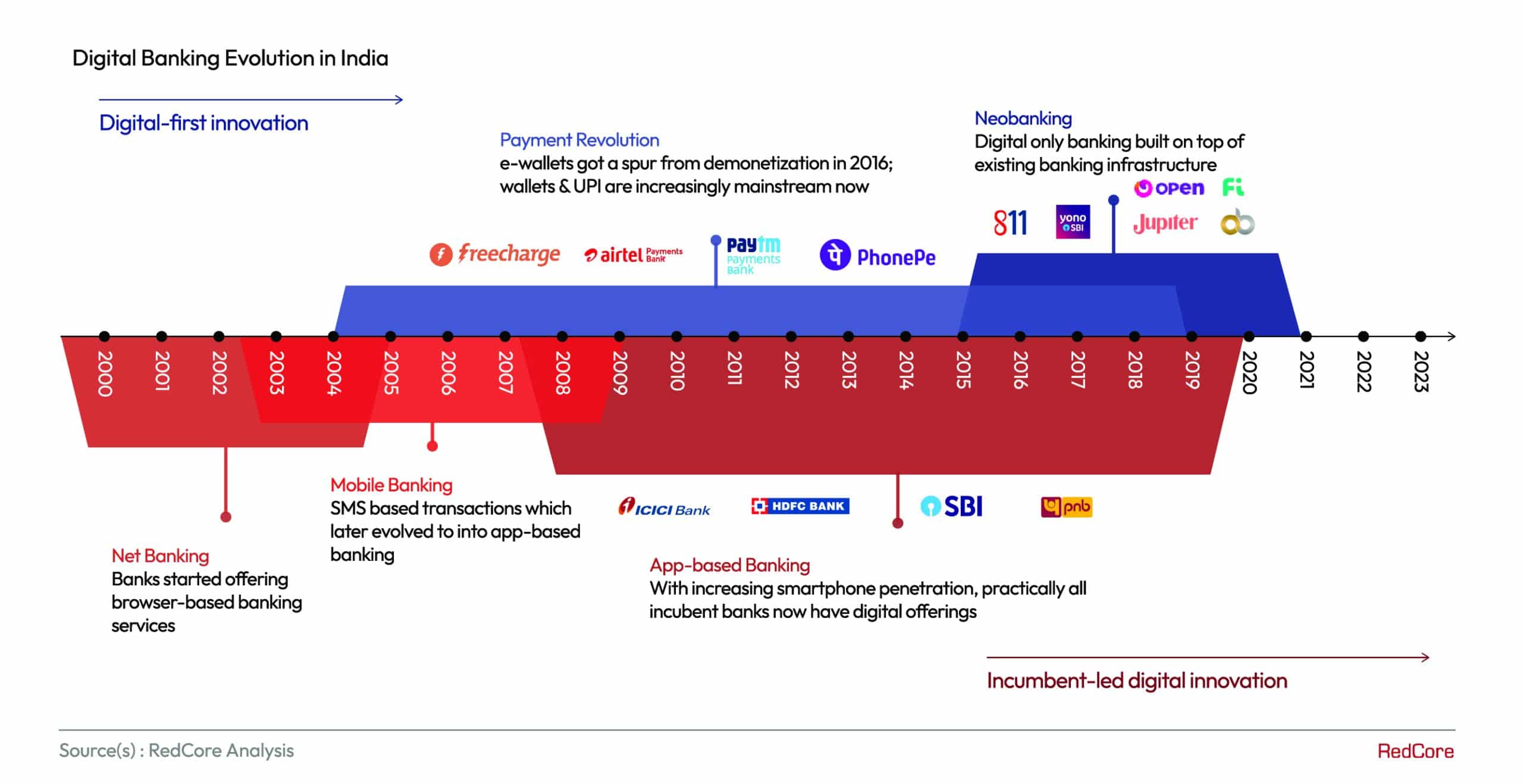 Neobanks are the talk of the town, and for good reason: they are leveraging technology to offer unique and better banking experiences, aiming to address the gaps in the current banking ecosystem. The emergence of Neobanks in India has been a major highlight in the financial sector over the past few years as they continue disrupting the traditional banking sector, and offering new and better financial products and services to the Indian masses.
2. High NPS further affirms that consumers are enjoying these digital-only entities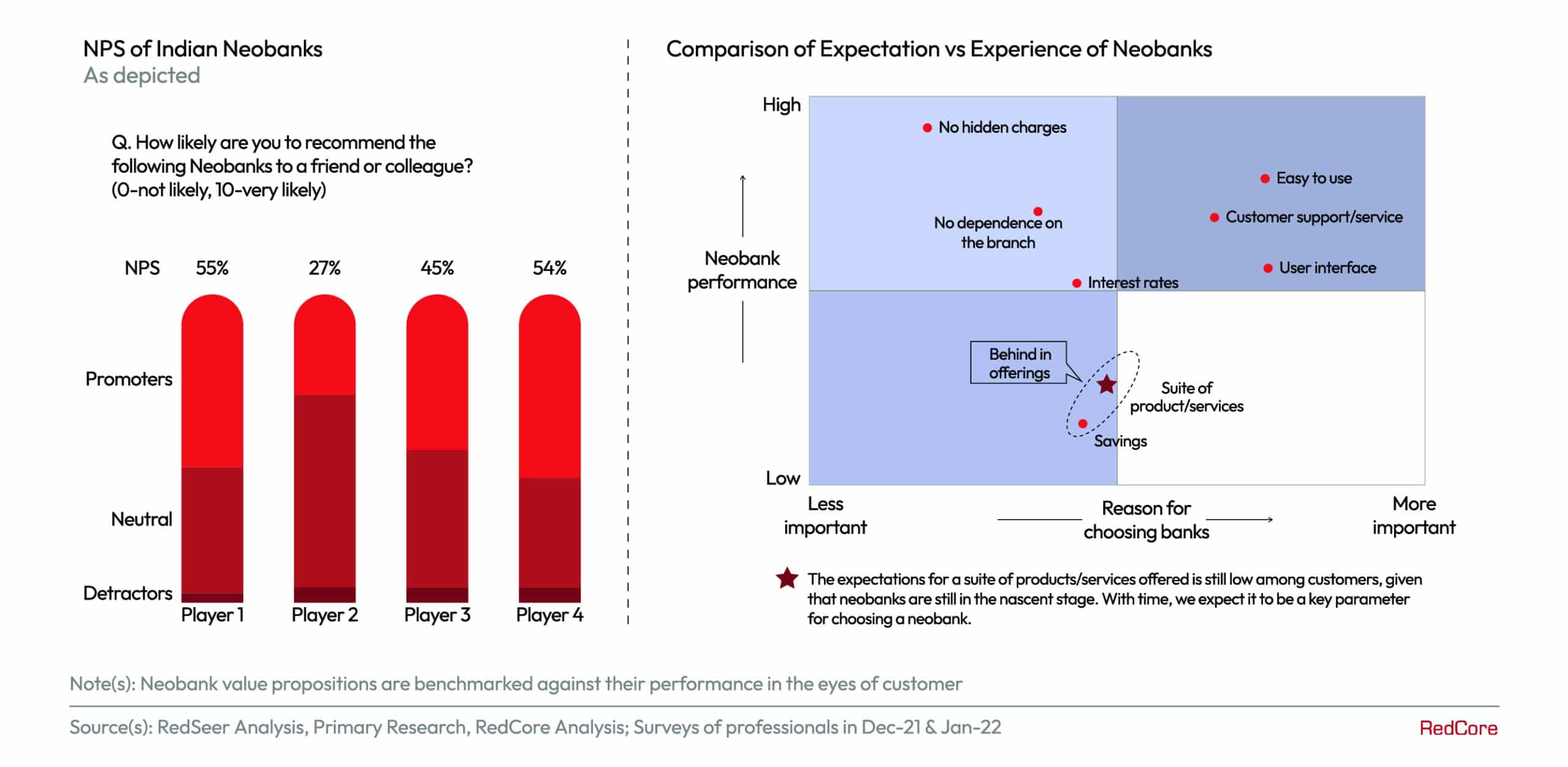 High NPS further affirms that consumers are enjoying these digital-only entities despite their relative infancy. This clearly indicates that despite several shortcomings, Neobanks are providing a better experience than traditional banks. This is likely to further strengthen the case of proponents of digital-only banks in the years to come.
3. There exists huge headroom to expand the user base for Neobanks in India – the journey has just begun!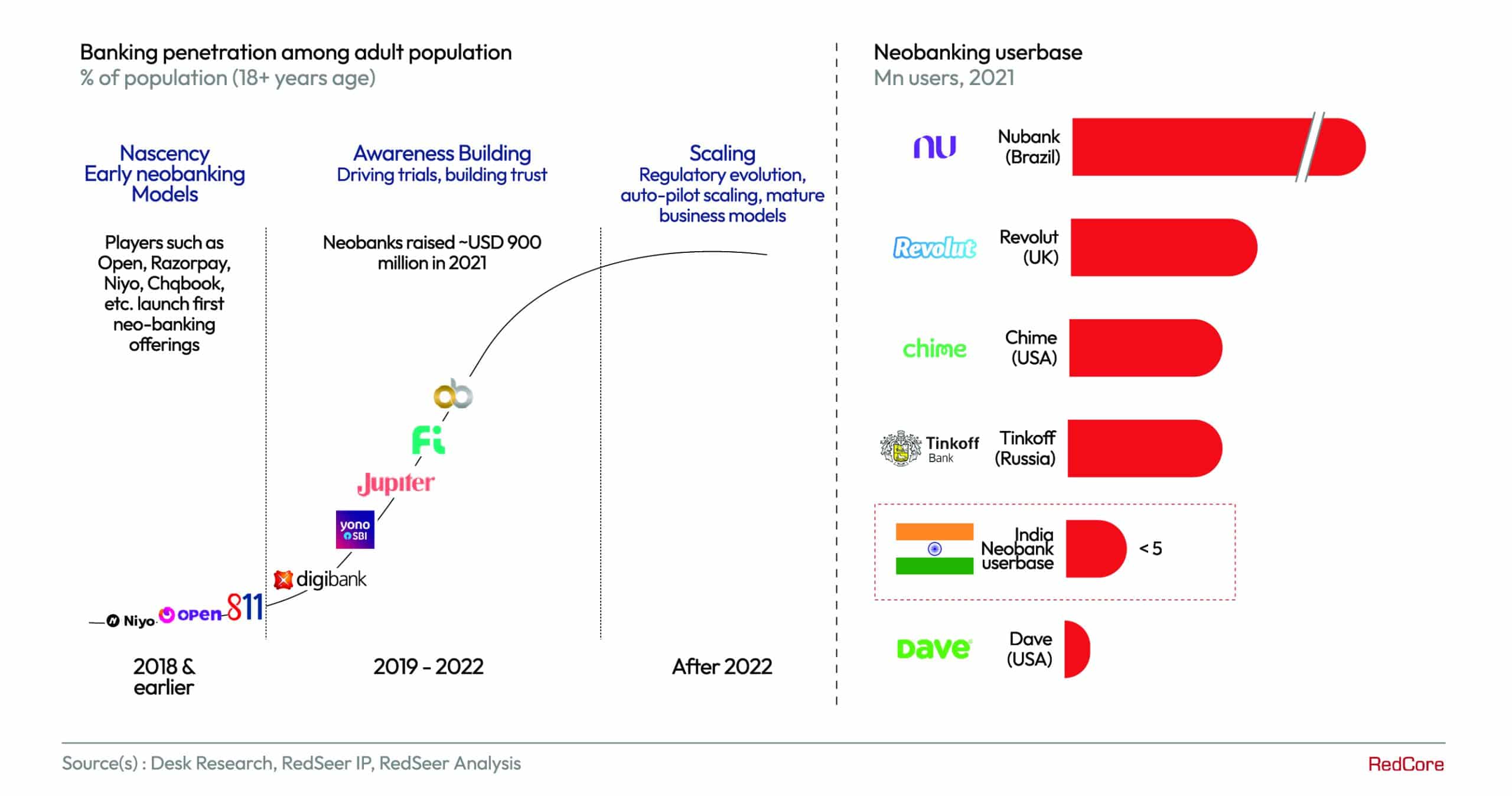 Considering that neobanks are still at a nascent stage, there is a lot of headroom to expand the user base and improve the experience. In this regard, it is important for them to focus on improving the product offerings and address the issues of convenience and trustworthiness, which are major roadblocks for adoption of digital modes of banking by customers.
4. Working professionals to drive this growth: Neobanks have opportunity to address ~120 Mn professional income accounts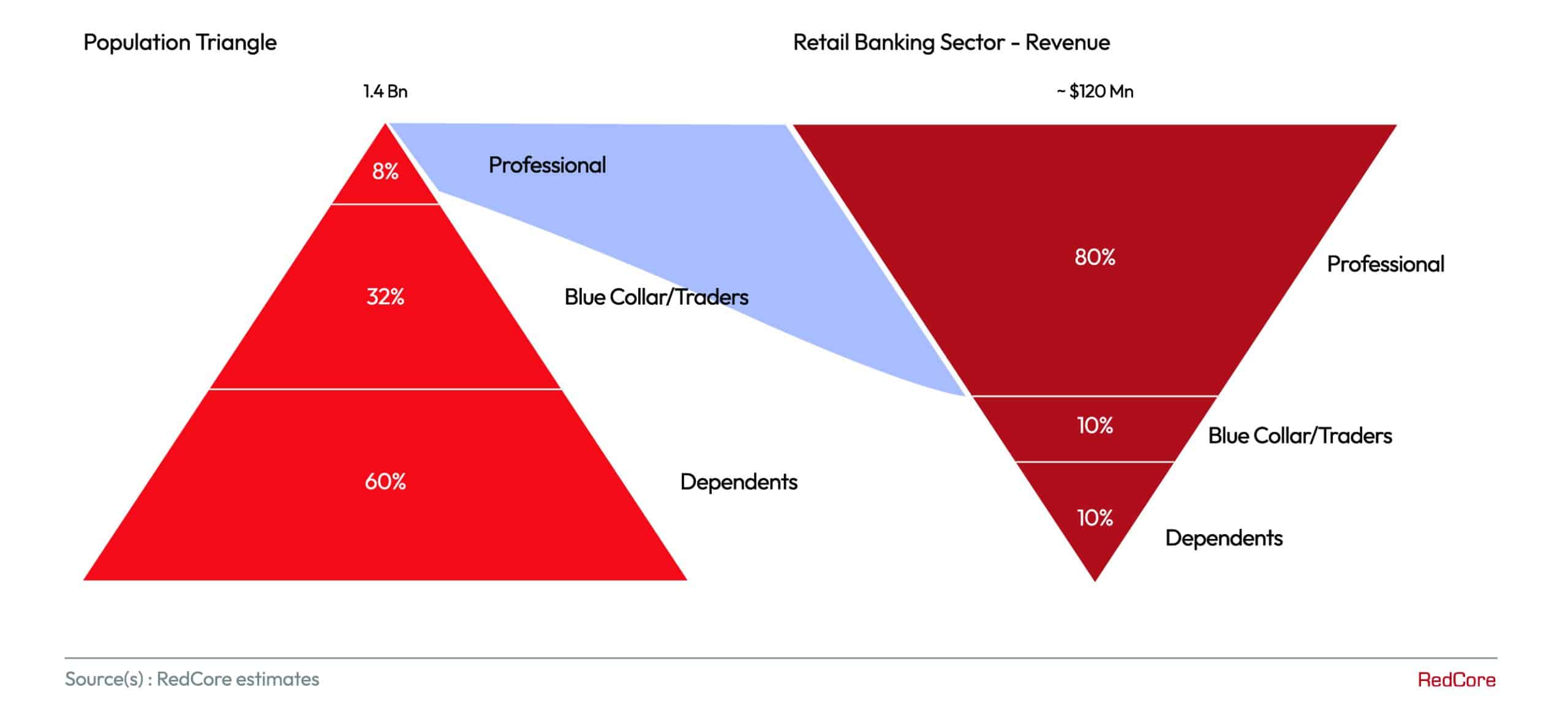 The primary bank accounts of professionals (salary or business income) will drive the growth of neobanks in India and provide an addressable market of 120 million. In addition, ~25 Mn such accounts are opened each year in India. The estimated 120 Mn professionals (steady income earners) currently represent around 80% of the addressable ARPU or Average Revenue Per User. Despite holding most of the wealth, this segment is still underpenetrated. Our findings further suggest that a majority of the professional ARPU is driven by primary income accounts. Thus, the value for neobanks lies in becoming the primary banker for steady income earners and professionals.