'Convenience' ranks much ahead of 'price' as the main reason to avail on-demand home services
Published on: Dec 2019
Compared to many sectors, on-demand home services has a high share of 'convenience seeking users'

Which is likely to enable players to rationalize pricing and driving better unit economics in the long run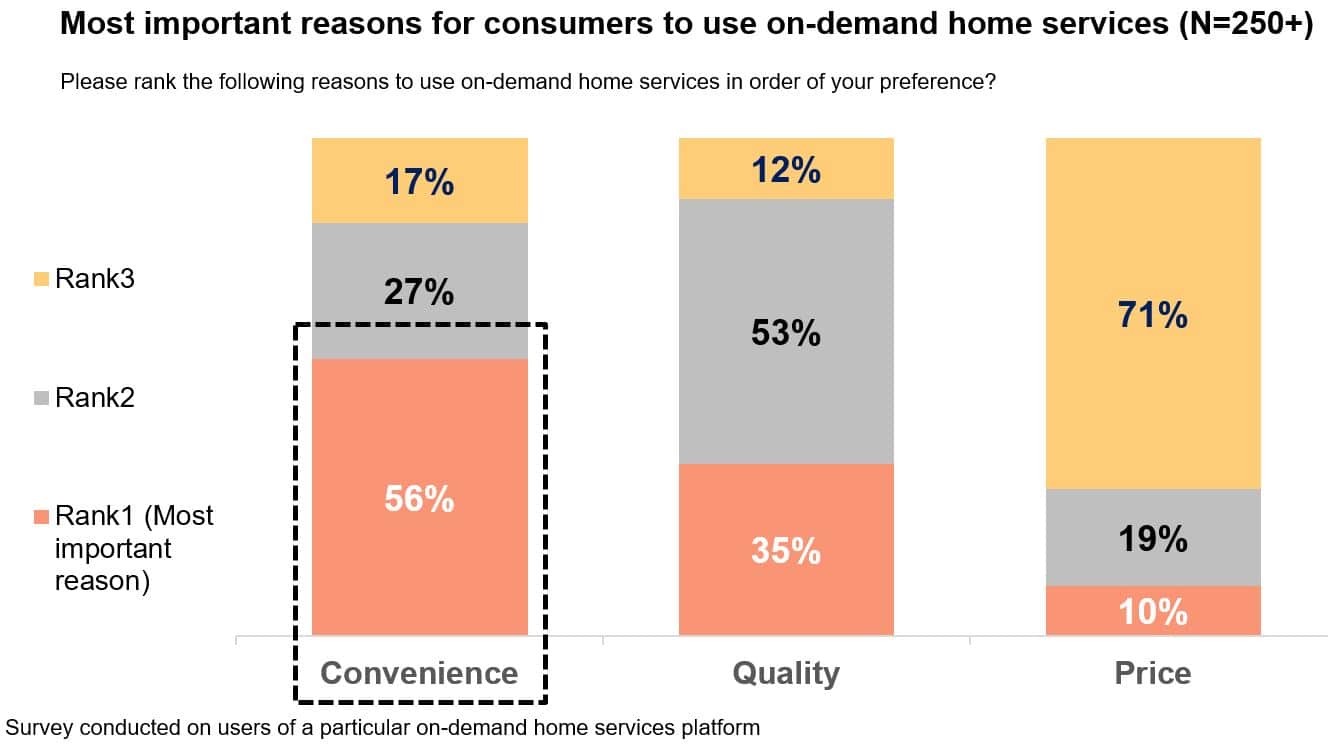 ---
Home services consumers are switching to online platforms largely for non-price reasons
Published on: May 2019
Our research shows that hyperlocal services leaders like UrbanClap and HouseJoy have a large addressable opportunity in driving online adoption of very well-established and ingrained personal/home care needs.
As the below charts highlight, varied services in Beauty and Repairs have an incidence rate of 80-90% on a quarterly/half-yearly basis which is currently met by offline options – (1) local parlours/repair shops or (2) branded options (branded salons or appliance brand service centres).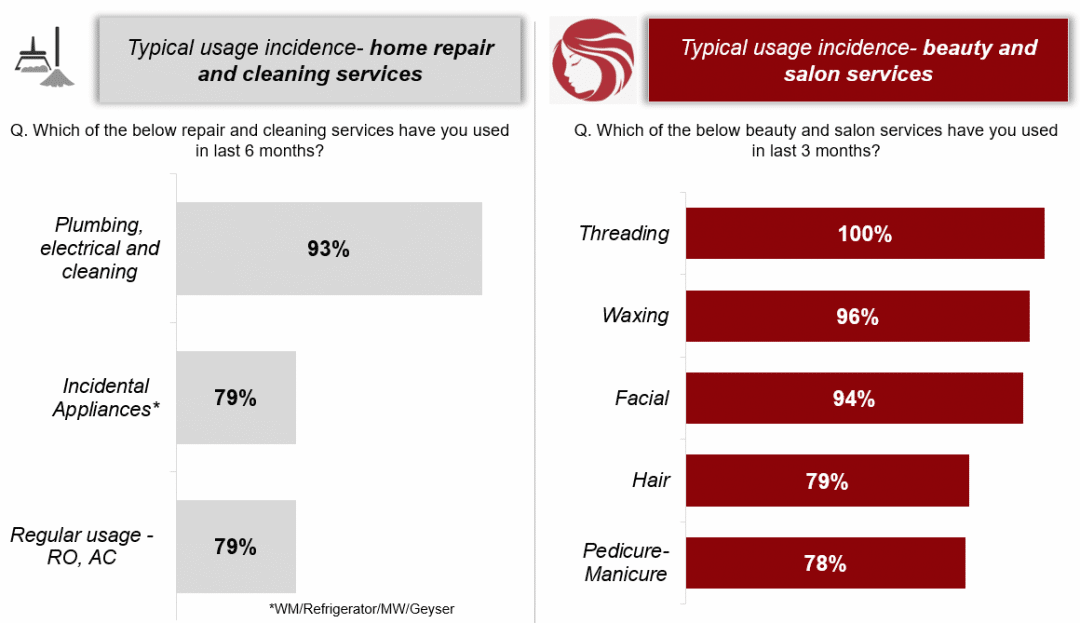 The value customers attach to solutioning is evident from the relatively low importance of price among various decision-making criteria for using online channels – Service range, the skill of service professional and quality of products have a higher weight. As the industry matures further, customers seek (1) greater personalization in Beauty services, and (2) the trust of the brand (in case of appliances) and familiarity/speed of repair person services in repairs.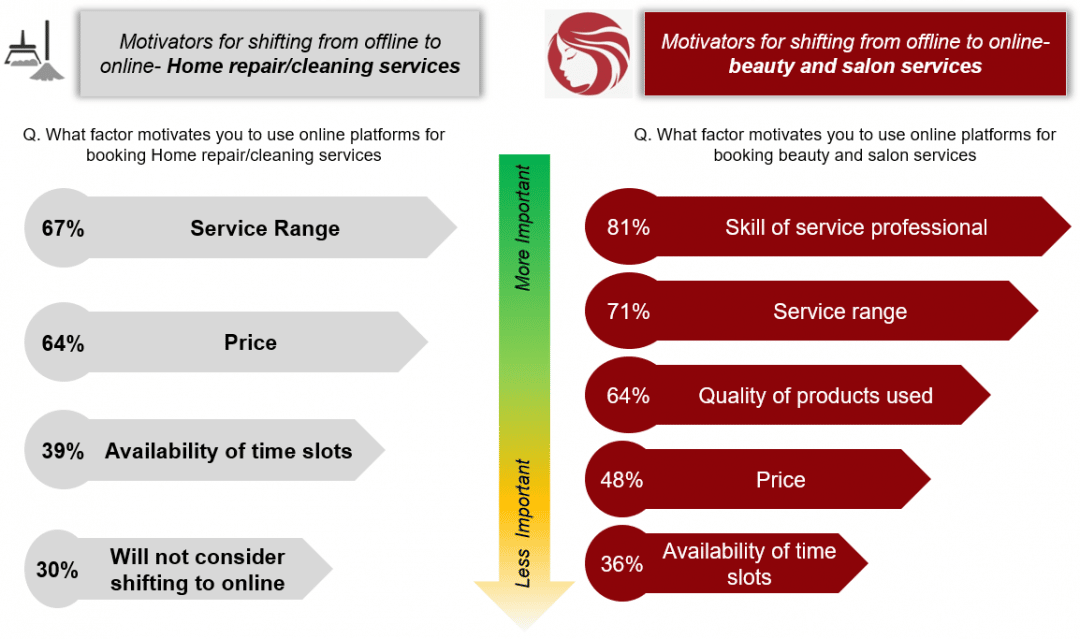 Given these findings, we believe the industry is well poised to dig much deeper into the beauty/repairs wallet share of existing customers. We also believe Online Hyperlocal services make one of the strongest cases (in Internet space) for differential pricing as several customer cohorts have a high willingness to pay for a premium service. Thus the industry seems one of the best placed to drive revenue and eventually profitability growth in the future.