The e-commerce landscape in UAE is witnessing a decline in the number of shopping apps used by consumers due to their increasing preference for streamlined app usage. Super-apps have emerged as a response to this trend, as major brands like Careem, Talabat, Noon Food, and Amazon expand to become comprehensive one-stop solutions for diverse consumer needs in the UAE. However, the challenge remains in consolidating consumers' spending, which is currently dispersed among various players.
1. UAE market is moving towards consolidation, as consumers are driven by the need for optimization, streamlined payments & convenience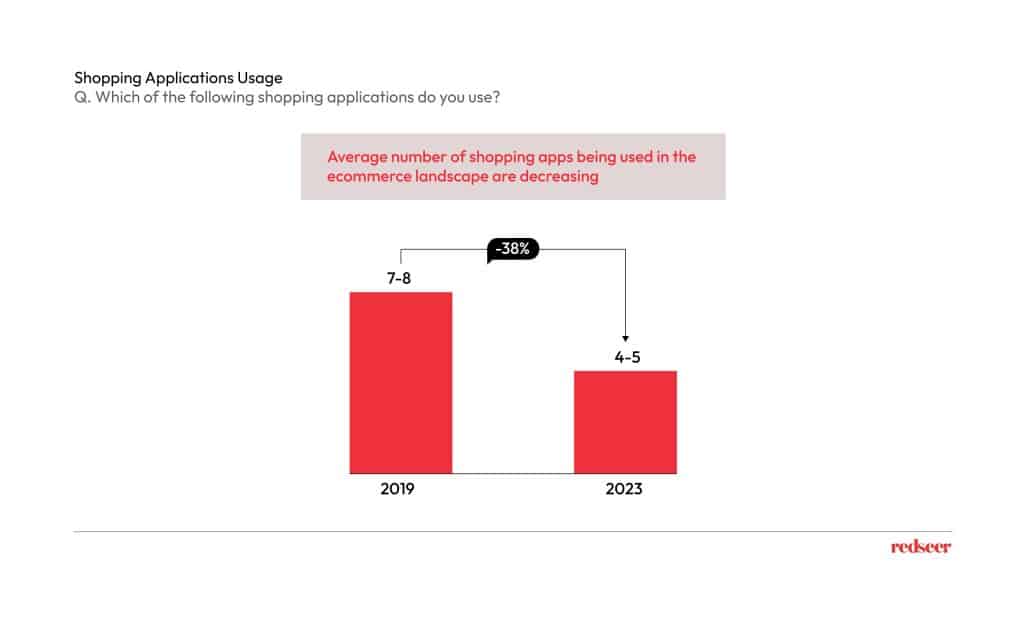 The reduction in the average number of shopping apps being utilized in the e-commerce landscape is primarily propelled by a tech-savvy population's demand for streamlined app usage. With 64% users seeking to optimize storage space on their phones and 56% desiring simplified and frictionless payment experiences, consumers are increasingly embracing convenience and efficiency in their purchase behaviours.
2. This has given rise to super-apps as major brands have effectively capitalized consumer intent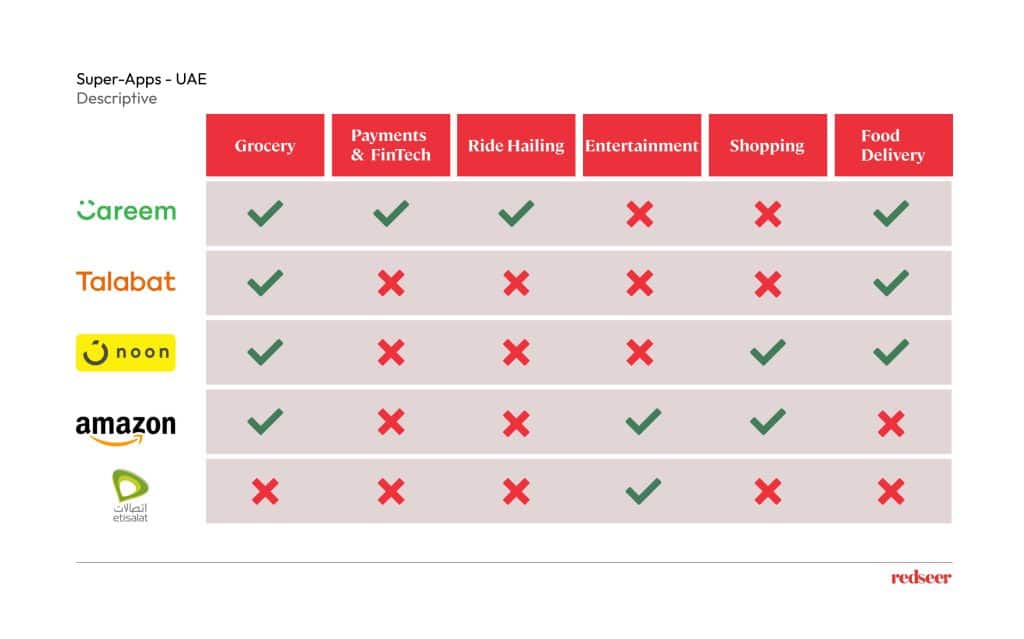 The emergence of super-apps is a testament to how major brands are successfully tapping into consumer preferences. Examples like Careem, Talabat, Noon Food, and Amazon's expansion with key categories showcase brands' ambitions to become comprehensive one-stop solutions for a wide array of consumer needs.
3.UAE super-apps must address the challenge of consolidating consumers' wallet share, as their spending is currently fragmented among various players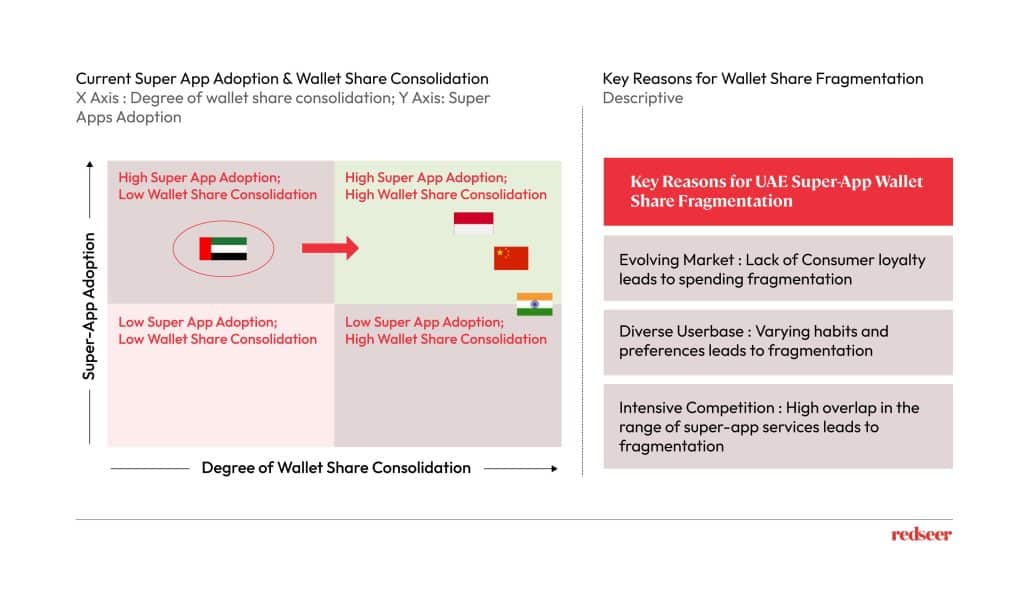 Globally, WeChat, Alipay, and Meituan in China, GoTo GoJek in Indonesia, and Paytm in India have effectively secured significant wallet share.
The UAE's super-app ecosystem is still evolving, marked by consumers' tendency to experiment with different platforms, leading to spending dispersion. Intense competition among these super-apps, often offering similar services, and the diverse population with varying preferences add to this fragmentation.
Key market players now face the pressing question on how to solidify their wallet share in a landscape where adoption is high, but switching behaviours remain predominant?