Festive sales are a concept that has run across geographies, where China and US have gone mainstream with massive sales events like the Single's Day Sale and Black Friday Sale respectively. Back home, festive season is in full swing, and so are the sales. Here are some interesting trends and projections for the upcoming festive season.
1. Thanks to accelerated digital adoption and increasing penetration, overall online shoppers in the festive week are expected to grow 4X from 2018.
In recent years, India has proven to be one of the fastest growing Internet economies in the world. The country has infused digital adoption in almost all areas, be it digital payments, digital security, or online networking, or more. Thus, it is no doubt that when it comes to shopping too, consumers are slowly but surely preferring the online route. But what's interesting is that during festive seasons, the already burgeoning online shoppers are only growing – and this year, we'll have to embrace a 4X growth in the number of online shoppers in the festive week, compared to 2018.
2. During the festive week alone, participation of online shoppers to double from 18% in CY2018 to 30% in CY2022, owing to multiple factors
The number of shoppers who shop during the festive week is ~4x compared to 2018. However, the participation of online shoppers during the festive week compared to overall annual online shoppers is expected to double from 18% in 2018 to 38% in 2022. This is driven by multiple factors such as increasing awareness of the festive sales among shoppers, growing reach and targeted selection for shoppers across city type and growing expansion of the affordability constructs. In addition, the rise of new e-commerce models such as video commerce will further drive the growth of online shoppers during the festive period.
3. At the same time, the category mix is also evolving with a strong growth in fashion, while mobile and electronics categories will continue to remain strong.
Category mix has been evolving differently in pre-festive months, impacting the festive category mix. This festive season will see the growth of the fashion category influenced by factors such as an increase in shopper base from Tier 2+ cities, first-time shoppers starting their online journey with fashion, and increasing participation of fashion-led players in festive sales this year.
4. In the first week itself, festive sales are projected to grow massively by 28% to reach $5.9 bn. The number increases to a staggering $11.8 bn for the whole month!
The festive sales are estimated to reach $5.9 bn in the first week, projecting a 28% increase from last year, when they stood at $4.6 bn. The sales during the entire festive month are projected to reach $11.8 bn this year compared to $9.2 bn in 2021. The online festive sales are projected to grow 2x this year compared to pre-pandemic sales.
5. With the mounting excitement around festive sales, the online retail market is projected to reach a whopping $68 billion in CY2022.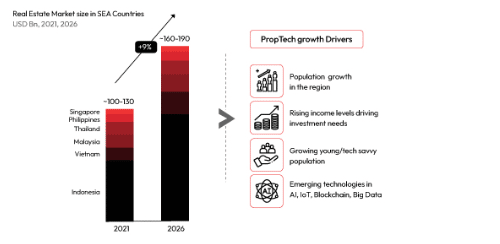 Festive seasons are the prime time to nearly double the sales, and this year is no different, in fact, this happens to be the biggest GMV churner for India's retail landscape. The massive growth in festive sales will further push the overall online retail GMV (Gross Merchandise Value), which stood at $52 billion in 2021, to grow by 30% to reach $68 billion in 2022. A lot has changed since the last festive season. In order to capitalize on this trend and stay ahead of the curve, retailers need to keep a close eye on consumer demand, anticipate early, and pivot to meet changing needs.