1. The OTT Video market is segmented basis the type of revenue model and Video platform type
Content market in India has witnessed entry of several players across various business segments in last few years. The market is marked by presence of both Indian start-ups and global leaders. Recently, leading media houses have also adopted online platform to increase their customer base and build loyalty amongst existing users.
Currently, most of these players don't have a potential source of revenue and are exploring avenues to mint money.
---
2.While OTT Video players still acquire the content, but they are setting up own content production houses for originals…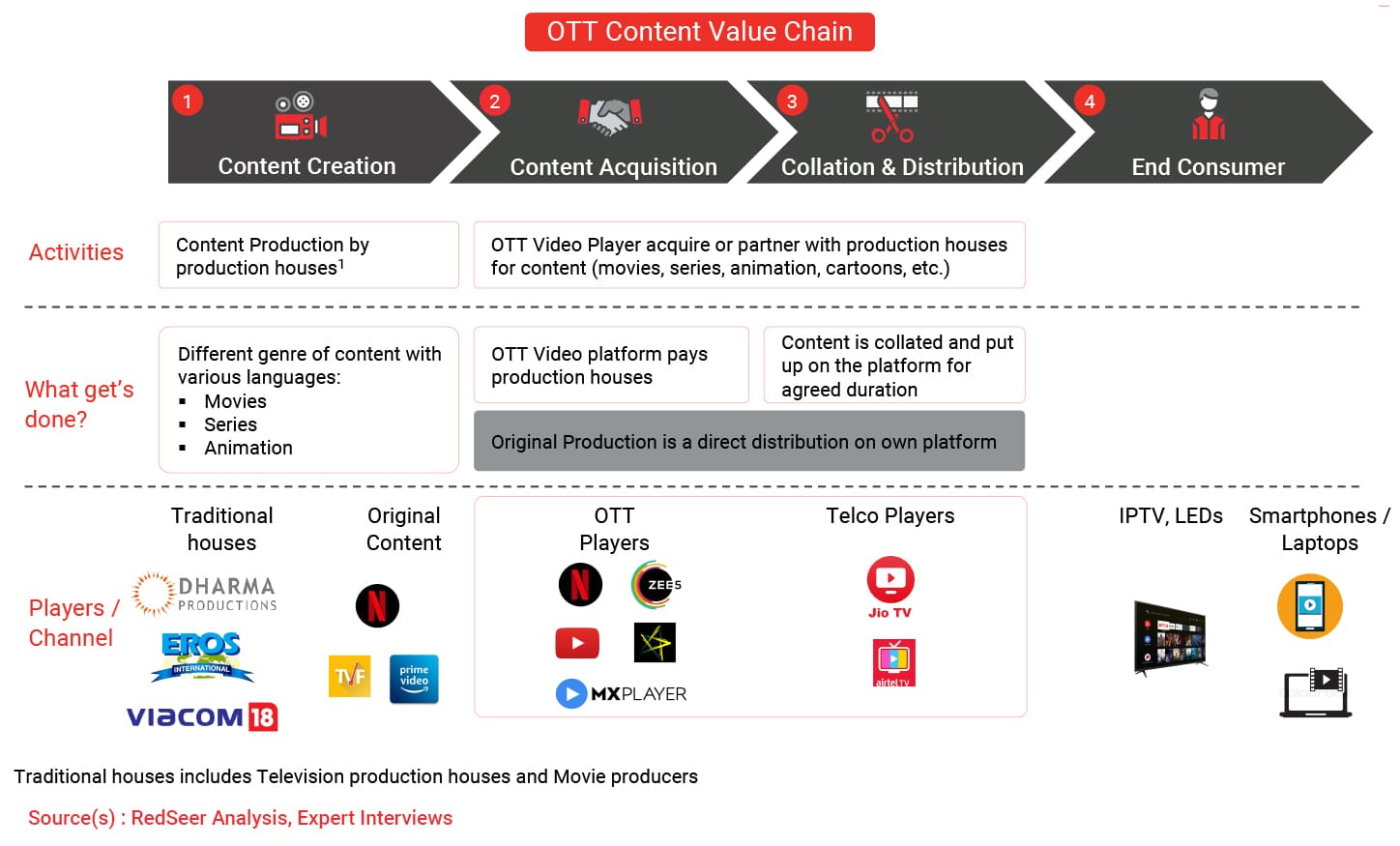 Traditionally OTT video platforms were focused on acquiring and distribution of content from third party creators. However, to create differentiation and increase user base, these OTT platforms are increasingly shifting to creation of original content and are setting own production houses to achieve this feat.
---
3. …and are increasing investment in creating originals to improve acquisition and retention of consumers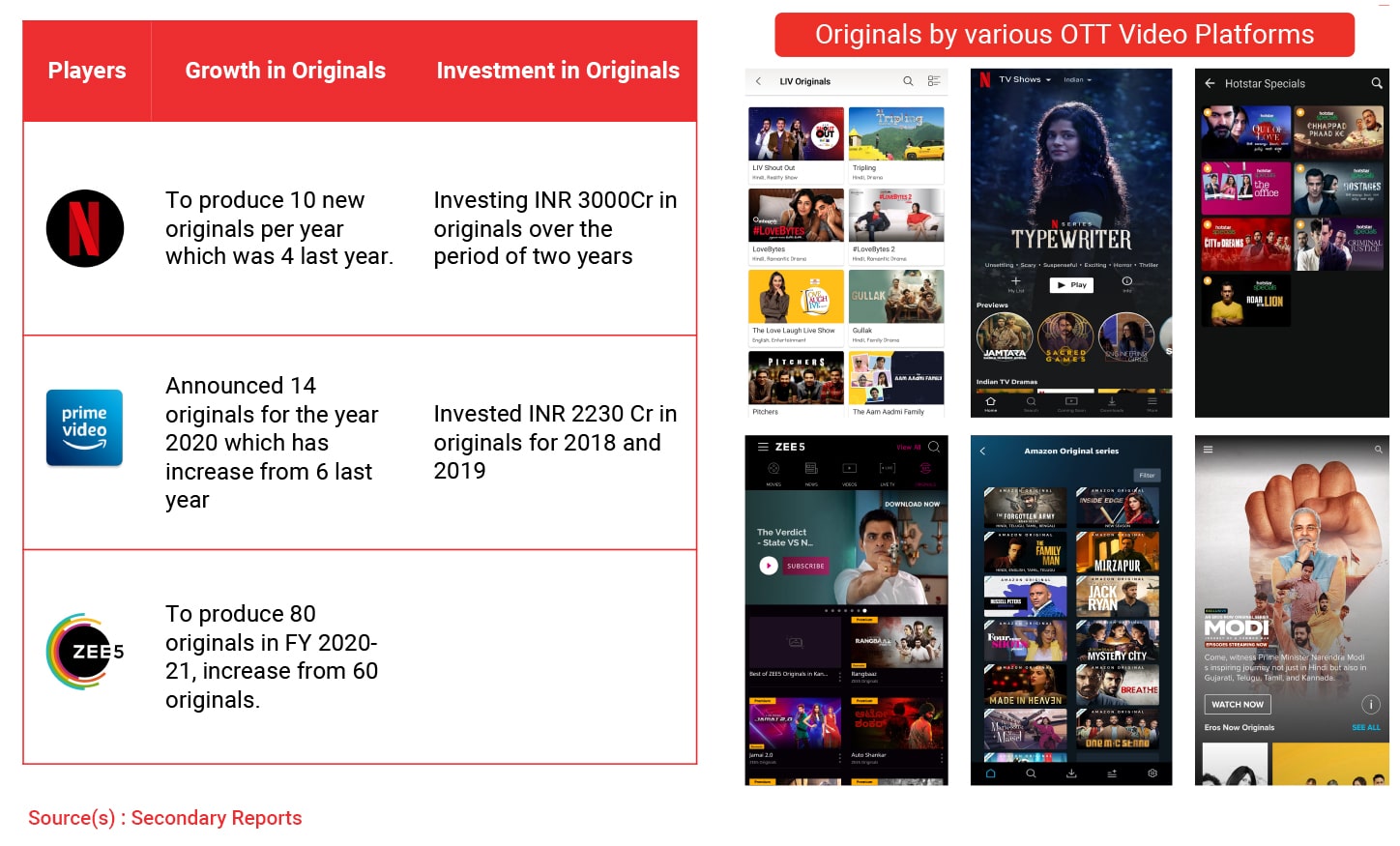 Some of the consumer-internet verticals catering to limited serviceable distance such as e-grocery have their operations in limited geographies and generates 85%+ of their GMV from top 8 cities.
While, consumer internet verticals such as Food-Tech and e-Health have their operation in 500+ cities but top 8 cities contributes to 65-75% of their business.
---
4. Better content and focus on Originals by OTT is leading to increasing preference of OTT over Social Media platforms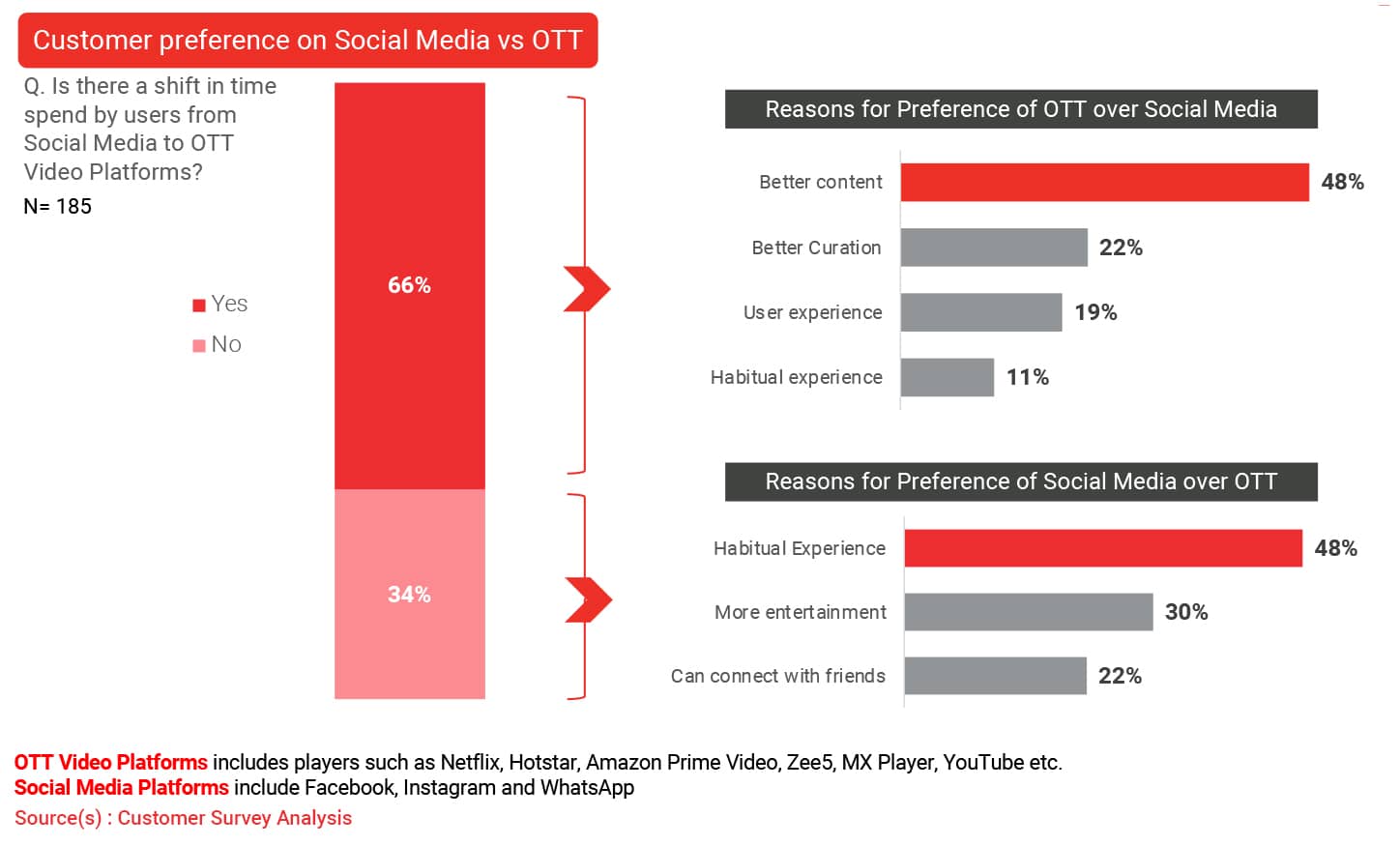 Original series and movies are the key growth drivers in India considering diversity in languages; most of the OTT platforms are trying to create vernacular content and app interface to increase userbase.
Focus on Originals by OTT platforms can provide personalised content leading to better relationship with consumer.
---
5. Ease of content consumption coupled with affordable smart TVs will lead to shift in user time from DTH to OTT
In near future, due to decreasing Smart TV prices and increasing data speed, technical additions like firestick will increase OTT content consumption over TV.
---