UAE is the gateway to the $1.5 Tn MENA consumer spending market.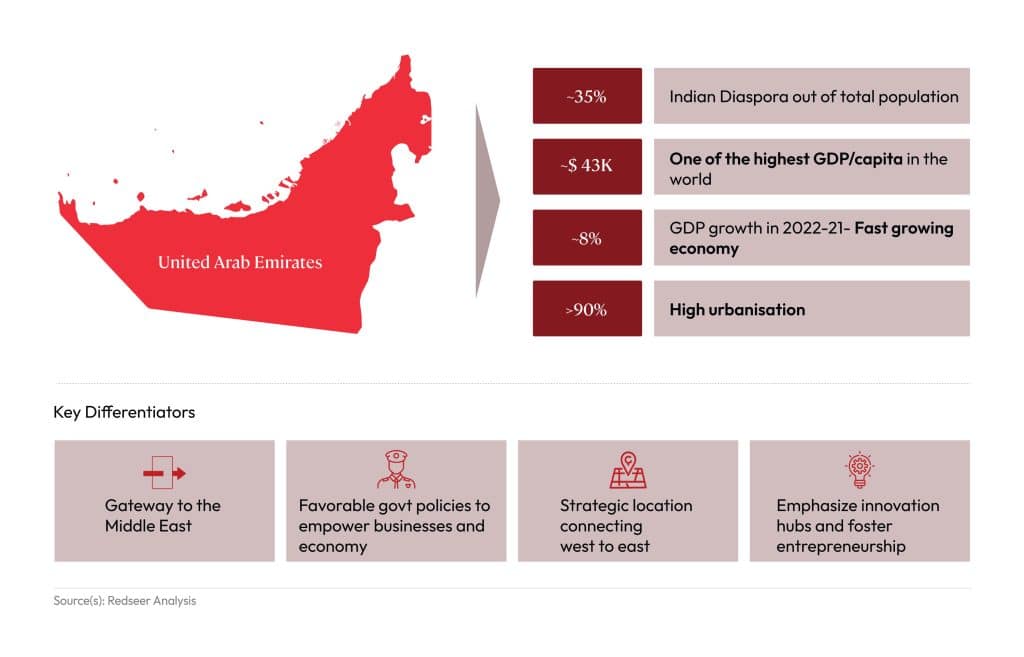 UAE contributes 15% of GDP and over 15% of regional tourist influx, its strategic location and robust infrastructure have solidified its position as global trade hub status. Pro-business policies of the government coupled with strong consumer confidence in the country; position it as a destination of choice for expansion in to the $1.5 Tn MENA consumer spending market.
Digital solutions poised to flourish; market is complemented with a healthy internet funnel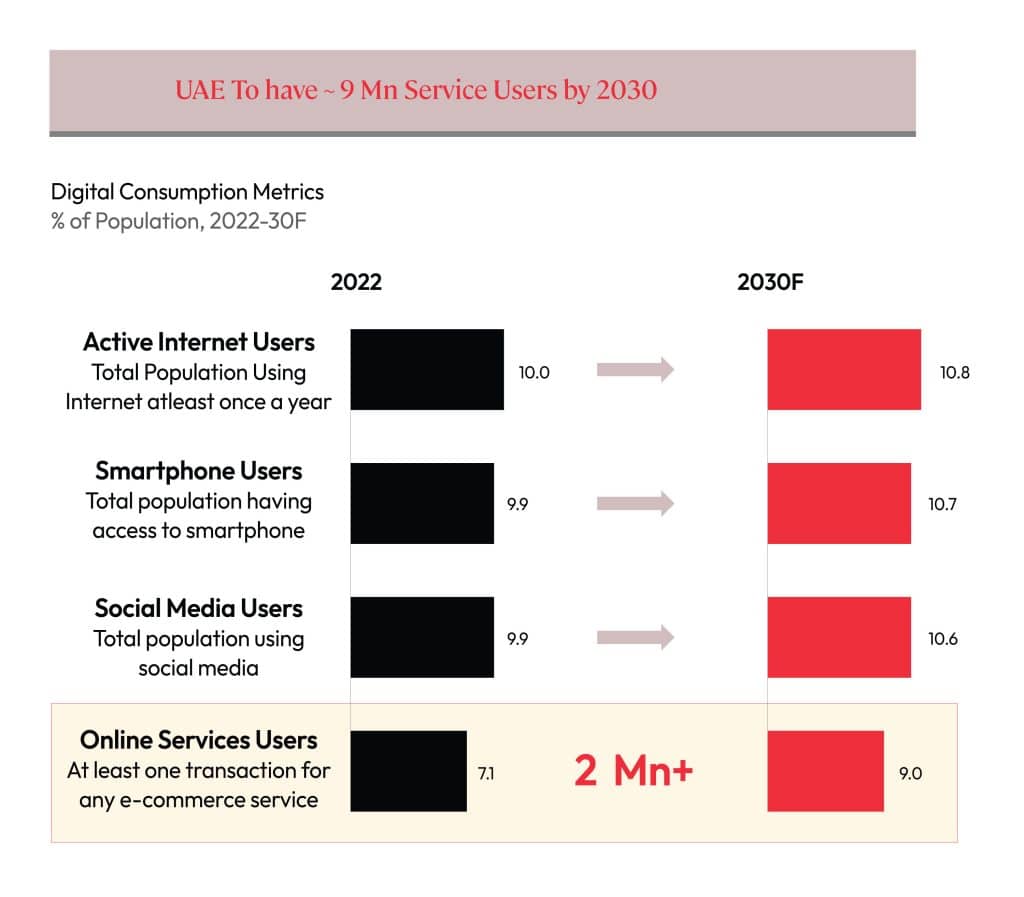 UAE boasts of world leading digital enabler penetration. The internet usage funnel is extremely healthy with 70% of internet users transacting online for an e-commerce service. A further addition of 2 Mn e-commerce transacting users is expected to take place over the next 5-7 years.
UAE powers ~30% of the $ 111 Bn MENA digital economy

High level of digital enabler penetration and online time spent have helped several e-commerce sectors including online retail, travel, and food delivery to scale up rapidly in MENA over the years. UAE has been at the forefront of this growth, powering a disproportion 30 % of the region's digital economy.