1. Healthcare spending Vietnam has been growing at 9-10% CAGR over past 5 years
Driven by rising disposable incomes for a decade and high share of chronic diseases, the overall Vietnam healthcare market has grown rapidly at 9-10% CAGR in 2014 – 19 to reach $ 17.5 Bn, in 2019.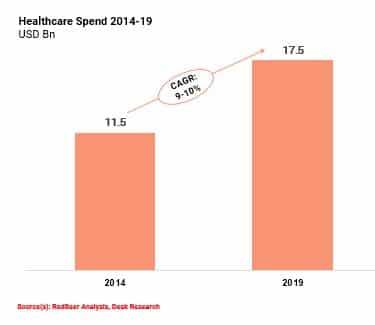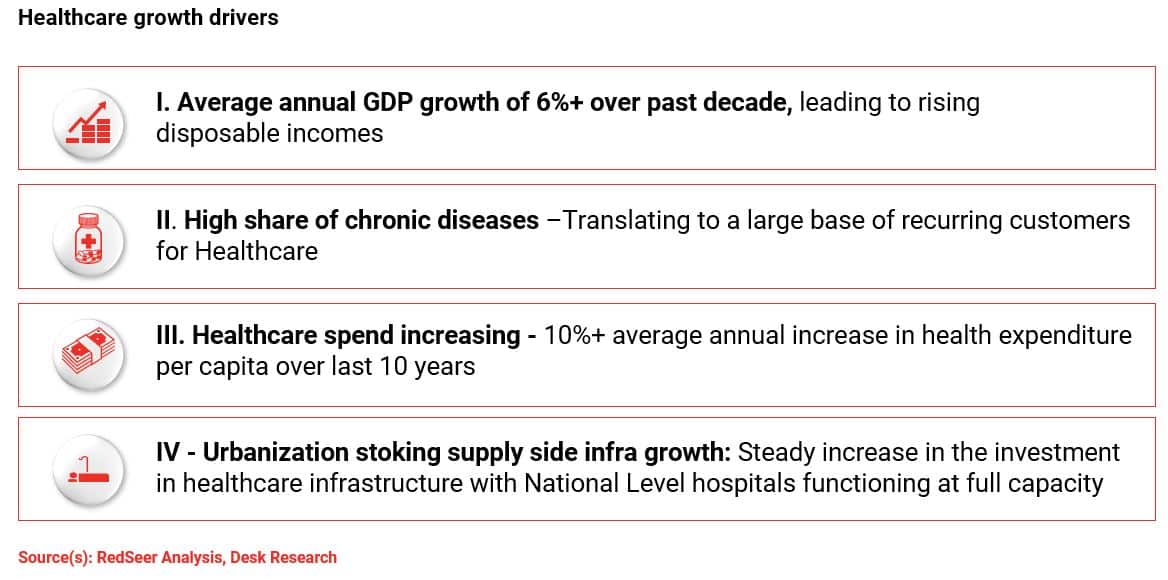 ---
2. From a supply standpoint, hospital beds ratio is reasonable, however there is a shortage of doctors; % of deaths due to Chronic diseases is high
While hospital beds ratio is reasonable, Vietnam suffers from an acute shortage of doctors. There are 0.8 doctors per 1000 inhabitants which is in line with other developing nations, but signifies a supply gap that can be bridged through eHealth.
There is a also high prevalence of chronic diseases which accounts for 80% of the deaths.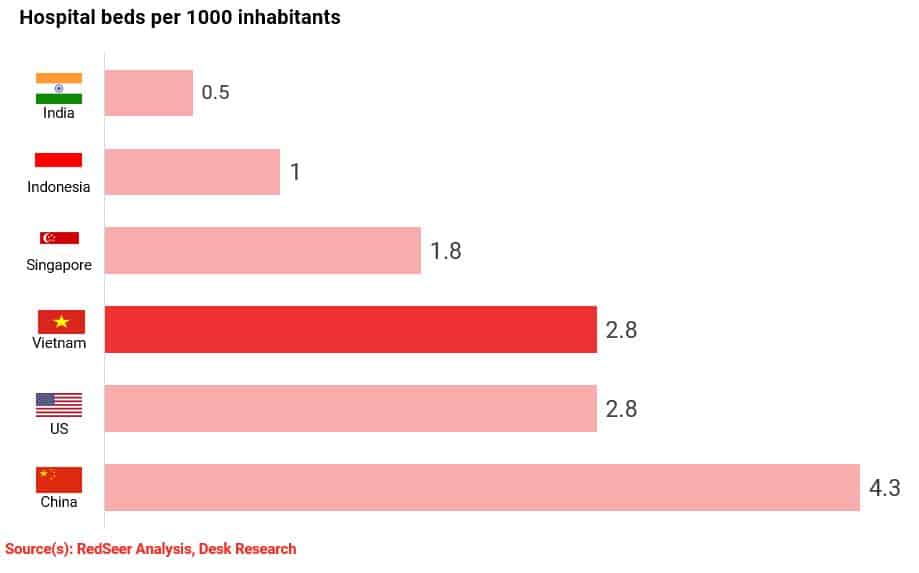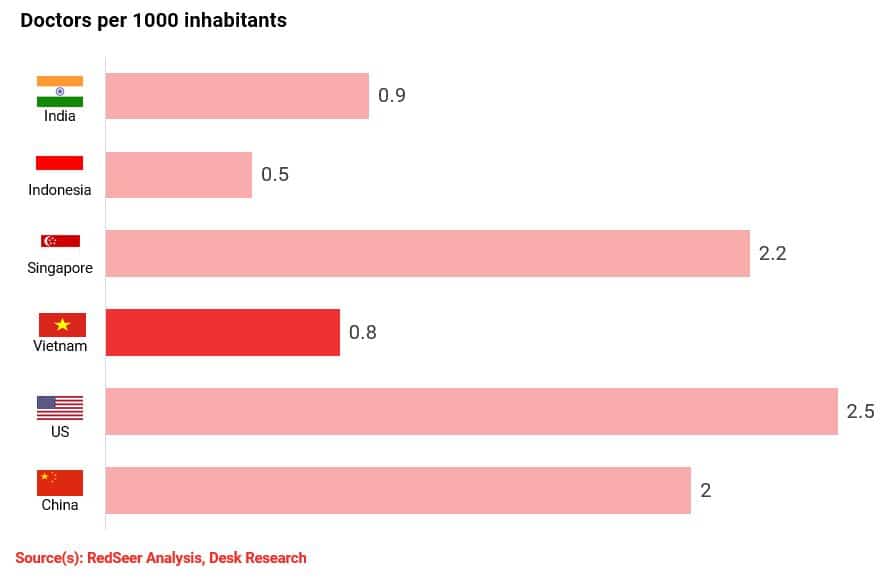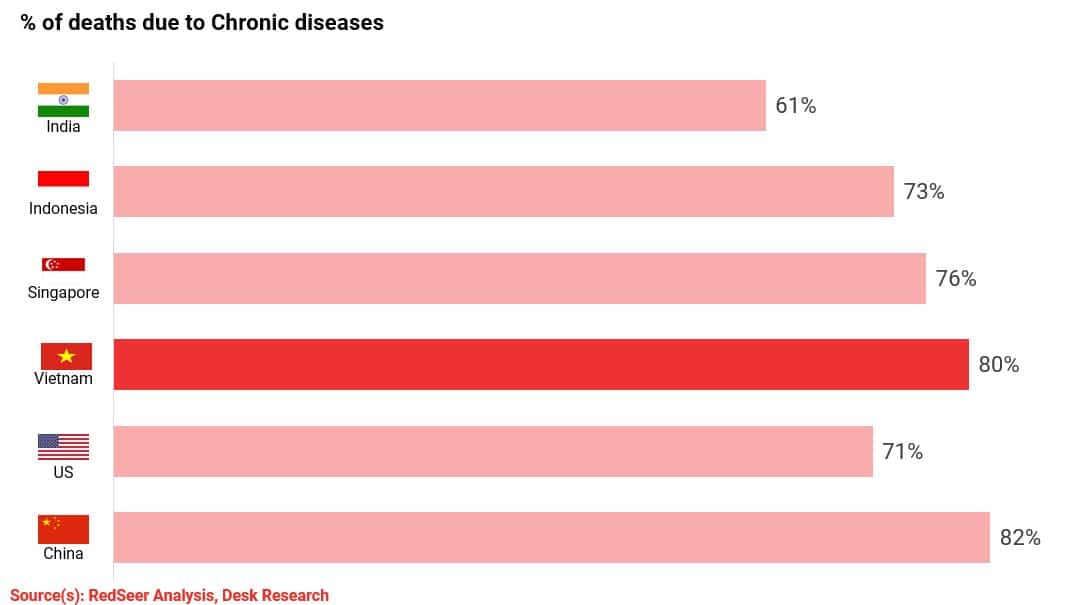 ---
3. Need for digital health solutions is apparent + digital & regulatory enablers are favorable – sound foundation for eHealth to flourish
Vietnam has very favourable digital enablers and there is a marked shift by the government towards digitizing the entire healthcare ecosystem which seems conducive for the growth of eHealth services.

---
4. eHealth market has multiple horizontals and verticals catering to varying healthcare needs, however limited funding inflow has impeded growth
Within the Vietnam eHealth market, there is a healthy mix of both Verticals and Horizontals.
There are also innovative business models that stand out like B2B ePharmacy focused BuyMed, omnichannel ePharmacy player Pharmacity and well diversified horizontal like eDoctor with presence across most business models.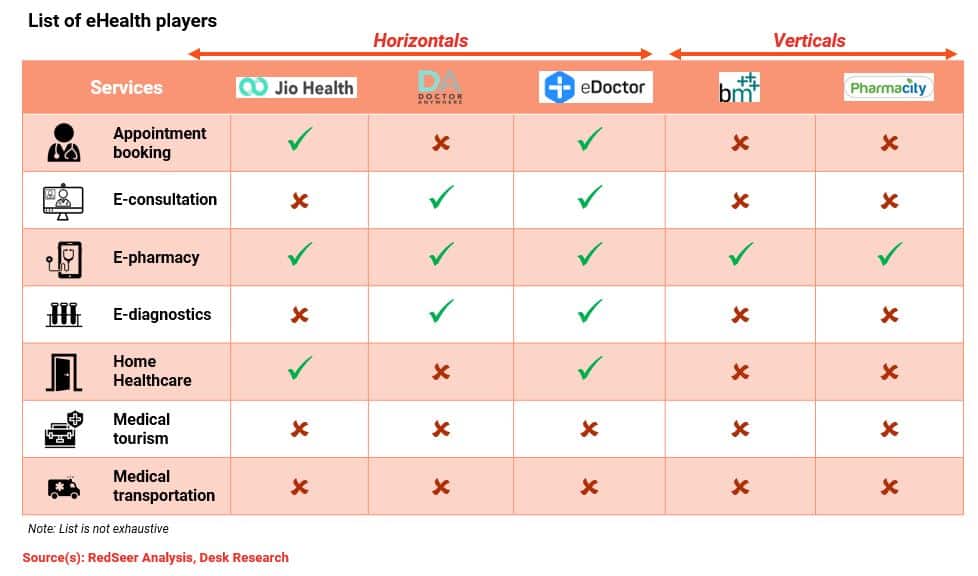 Players seem to be well placed to provide compelling services and drive efficiencies in the system. However, compared to global benchmarks, the scale of operations is very nascent with low funding inflow.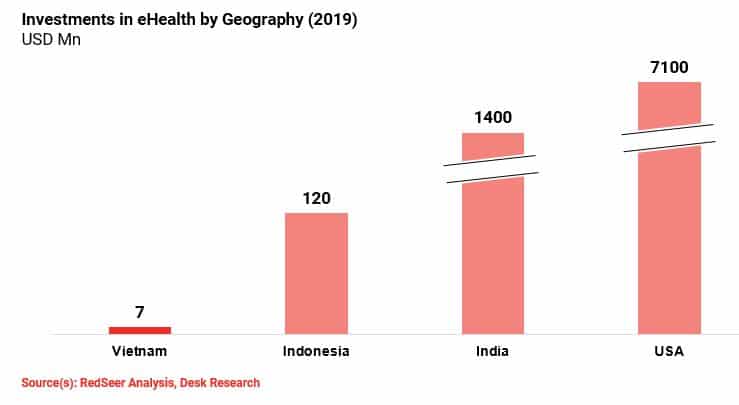 5. COVID has propelled the growth in Vietnam's e-health demand which has ushered a renewed interest from investors
In the wake of COVID, this sector has benefitted massively as Government turned to tech heavily in their containment efforts. They have started their own app NCOVI which has instilled legitimacy in the eHealth offerings. This has led to an upsurge in digital adoption.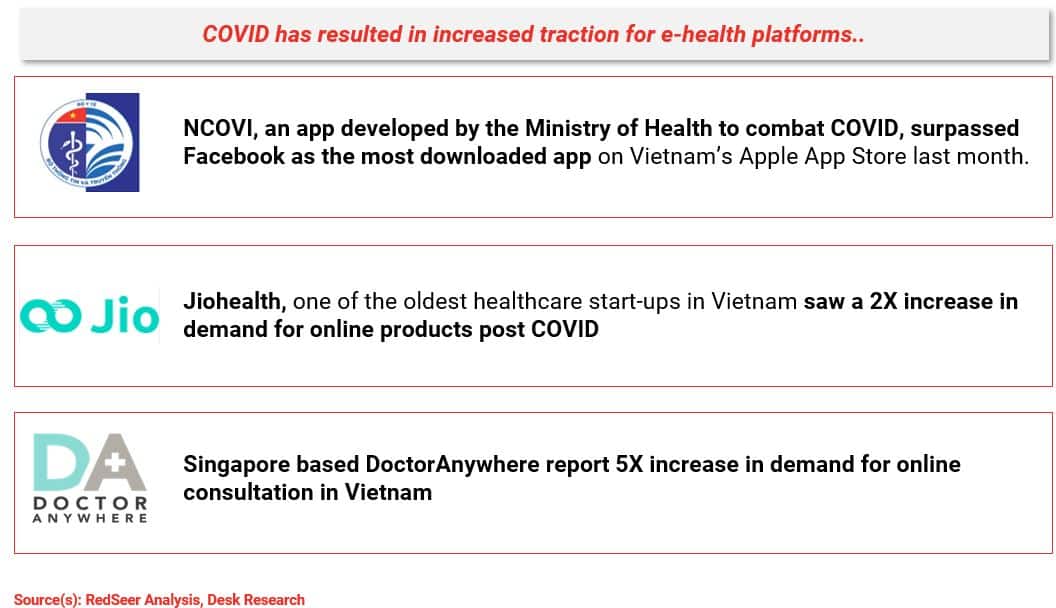 eConsultations and ePharmacy are the early winners while we expect eDiagonistics and Home Healthcare to pick up aggressively in the medium term in line with the other established geographies.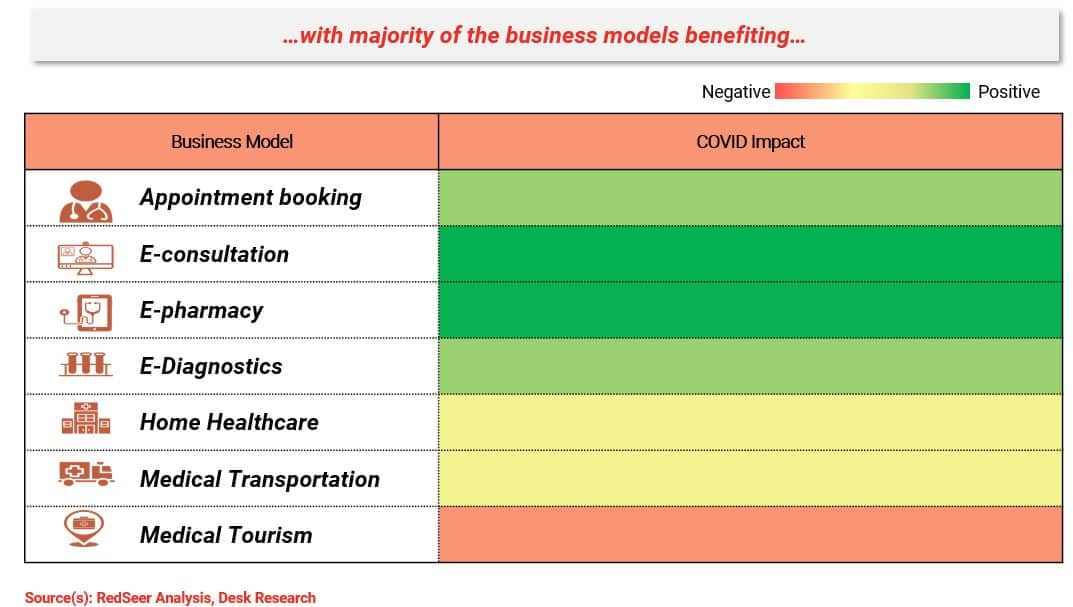 The investors are also taking notice of this and we have seen investments heating up with 4 major players BuyMed, Pharmacity, eDoctor and Singapore based Doctor Anywhere, raising money recently.